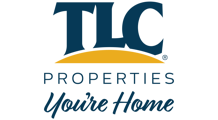 Coryell Collaborative Group is a family-owned organization that provides award-winning multi-family property asset management and operations services in Missouri, Arkansas, and Kansas. CCG encompasses TLC Properties, Good Deal Development, TLC Realty, Coryell Enterprises, and Team C Construction. Specialized services include providing turnkey solutions for real estate investors, multifamily property owners, and development partners. CCG offers more than 25 multifamily apartment communities, housing over 7,000 residents with future growth plans to double the portfolio within 5 years.
TLC History

TLC Properties was founded in May of 1988 by Sam and Carol Coryell. The Coryells, who taught music at a local university, had a desire to establish a real estate business as a way to supplement their income and to fulfill a dream of owning their own business. Purchasing three single-family homes and a small ten-unit apartment community, they soon recognized the opportunities in multifamily rentals, decided that this was their niche in the rental market, and began to aggressively pursue multifamily development.

By 1993, Sam and Carol had acquired about 40 units and decided to expand by building a four-plex at an existing community. With the initial success and a goal of owning 100 units, they started a second development, which when completed in 1996, gave them a total of 150 units. In 2012, TLC Properties began managing for property owners outside of the family. TLC currently manages 28 multifamily apartment communities, consisting of 3,963 units with an additional 960 units scheduled for completion by 2022.

Sam and Carol, both of whom have doctoral degrees, believe that the discipline, organizational skills, perseverance, and aesthetic sensitivity gained in their educational pursuits and career have contributed greatly to their success in
multifamily development. Sons Sam M., Daniel and David have played vital roles in the continuing development of the company. TLC Properties aims, as the centerpiece of its operational mission, to protect the value of the assets entrusted
to their care and to protect the reputation of the asset owner through superior customer service to residents. TLC Properties is known for its well-maintained apartment communities, featuring amenities such as luxury pools, dog
parks, fitness facilities, recreation rooms, smoothie bars, tanning beds and movie theaters. They take pride in their high-quality properties and their customer care. The company has won numerous awards and recognitions, including the best property management company by Springfield News Leader, for ten consecutive years.
Dedication To Residents



With over 6,000 residents, our Springfield property management company is committed to providing these residents with high-quality, high-value housing rooted in a tradition of excellence, innovation and service. Our goal at TLC Properties is to not only meet the expectations of the renting public, but to exceed their expectations. We strive to …
Be courteous, friendly, fair, attentive and prompt

Provide and manage comfortable, aesthetic and modern apartments

Serve our residents and make them feel "right at home"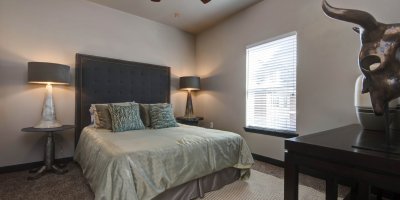 Commitment To Owners



TLC Properties knows how to deliver the best management services to our owners because we have been the property owner. Owning and managing properties gives us the ultimate insight into the needs and wants of our owners and guides us in providing the best property management experience for them. We at TLC …
Maintain quality relationships with owners

Seek to protect and maximize value in the asset

Provide a high performing executive team to meet the owner's goals
Calling TLC Properties your property management home will ensure your satisfaction and success.
And it All Starts With Great Employees



We appreciate that we are only as strong as our dedicated and skilled workforce. Our employees strive to uphold TLC's company philosophy of service in all that they do. They are the key to our success. We will …
Treat our employees in a fair, firm and consistent manner

Provide complete and on going education and training for our workforce

Treat employees with respect

Compensate employees fairly for their efforts
TLC Awards and Honors:
2006 Springfield Business Journal's 40 under 40 Award: Sam M. Coryell

2009 Springfield Chamber of Commerce Strube Small Business of the Year Award

2009 Springfield Business Journal's Most Influential Woman of the Year Award: Carol Coryell

2010 Springfield Business Journal's Dynamic Dozen Award: TLC Properties

2011 Springfield Business Journal's Men of the Year Award: Sam E. Coryell

2015 Springfield Business Journal's Men of the Year Award: Sam M. Coryell

2016 Springfield Business Journal's 40 Under 40 Award: Daniel Coryell

2016 Apartment Rating's Top Rated Community - Coryell Crossing, The Abbey, Battlefield Park

2008-2017 Springfield News-Leader Best Property Management Company Award - TLC Properties

2008-2017 Springfield News-Leader Best Apartment Community Award - The Abbey

2013-2017 The Standard's Best of MSU - Best Landlord/Property Management