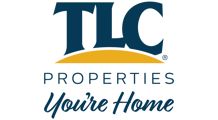 Blog Home
10 Tips for Apartment Hunting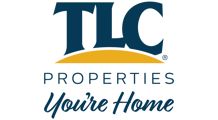 W
hether you're looking for your first apartment or just a new one, finding a place to call home can be daunting. Knowing details prior to searching for an apartment helps you make a better decision. Before your first Google search, prepare your budget, a checklist of what you need, and any questions you have. Also determine the location you'd like as well as if you will be living alone or with roommates.

We've put some tips together to help you find a great apartment that you can call home.

Budget
Prior to touring apartments, know what you can afford. According to Nerdwallet, keeping your rent payments under 30% of your gross income is a good rule of thumb. For example, if your total monthly income is $3,200 before taxes, you will want to stay below $960 in rent.

When you prepare your budget, make sure you include utilities and any upfront move-in costs.

If you need help figuring out what you can afford, ApartmentGuide has a handy calculator you can use.
Consider the season
Most people choose to move in the warmer months so high demand can increase the price. If you're willing to move during winter, you're more likely to find deals.

Tour and Inspect
Be sure to tour the property and see the apartment prior to signing a lease. Check inside cabinets. Check the power outlets. It's always a good idea to check your cell coverage in each room. Depending on your phone and carrier, signals can be interrupted in certain areas. Be sure to ask the property staff if the unit you're touring is the one you will move into or if it will be different.

Measure
When you tour the apartment, be sure to measure each room to know if your furniture will fit the space. You can also ask the property staff for the dimensions of the rooms in the unit you will be moving into.
Ask Questions
Be prepared with any questions you had during the research phase of apartment hunting. Also, be sure to ask any questions that come up during your time touring the property. Some good questions to ask include:
Is there covered parking?
How do you submit maintenance requests?
Are utilities included?
Are there washer/dryer hook-ups or a laundry room?
What are the income requirements, and will you need a guarantor?
Pet Policies
Pets are family members so it's important to know if the apartment is the right fit for you as well as your pets. First, be sure to ask if pets are allowed and if there will be any fees. Then, be sure to ask about any restrictions such as breed, weight/size, or number of pets you're allowed.

Research the community
Read online reviews of the property as well as the company. Also, be sure to drive around the neighborhood to ensure it's where you will be comfortable living.

Insurance
When you talk to property staff, ask about what is covered under the property's insurance and if the property requires residents to have renter's insurance. Renters insurance covers your personal items inside the apartment in case of a disaster and is inexpensive.

Application/Leasing Process
When you've made the decision to move forward with an apartment, you don't want to get caught off guard with the application or leasing process. Be sure to know the application criteria prior to applying. Be sure to ask about penalties for early termination or if the lease auto-renews.

Contact information
Once you have that move-in date, get a list of contacts for anything you might need. Who do you call after hours? How do you get ahold of maintenance? How do you contact security? Then, keep this information in an easy to access place like on your refrigerator.