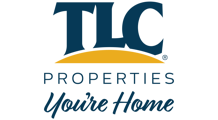 Blog Home
2017 Year in Review TLC Cares in Action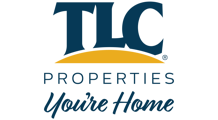 Get ready for a fresh new year by appreciating 2017. The TLC Property Management Company and everyone in it regularly give back to the Springfield, MO community through various programs and everyday services. Prepare yourself for more goodness in the upcoming year by remembering the great today.
Resident Fun
Spring and summer were great times for residents and pets to get some sun, whether at a picnic or a Doggie Dip at Township 28 for residents and pets. Battlefield Park also held pool parties, complete with a shaved ice truck, for refreshing fun. Residents at Marion Park, Coryell Crossing, Sherwood Village, and Highland Park enjoyed an ice cream truck in August. And residents all around saw a Springfield Cardinals game for free!
Our residents also had a great time watching the solar eclipse. Check our Facebook page for photos of the memorable event.
With Breakfast on the Go, monthly resident breakfasts, and other morning roundups, we have fueled up residents with delicious morning snacks and opportunities for socializing throughout the year. At the beginning of October, Tera Vera held a pumpkin dessert contest, and it was almost as difficult to judge the entries as it was fun to eat them all!
Ribbon-Cutting Ceremonies: New Communities
TLC is all about innovation and progress, and we have been proud to welcome a few new updates in our communities throughout the year. Cambridge Park Apartments got an updated look in March. The Falcon Apartments had its ribbon-cutting ceremony in April, as did Maple Gardens in May and Verandas in October.
Doing and Appreciating Good
The quality of our services shines through; Battlefield Park, Coryell Crossing, and The Abbey received awards from Apartment Ratings for being the top rated in Springfield.
TLC Properties is also proud to sponsor organizations and causes, such as the Springfield Lasers in July, the Muscular Dystrophy Association for Sam Coryell (who raised more than $500 for the association) in September, and the Platinum Clubs and Clays Classic (in support of children's charities across the Ozarks) in October.
Staff and residents took part in a craft day in remembrance of the late Michelle May, who was a beloved TLC staff member since 2006. Through the years, she has made a lifetime impact on both our staff and residents. A bench has been dedicated in her honor at Orchard Park.
We love being a part of your lives and helping you make the most of your time here, whether that's by putting on fun community events, offering a TLC shuttle bus, hosting food drives, giveaways, or housing fairs; or even by sharing decorating tips through our blog and resources for quitting smoking through our Facebook page.
What were your favorite activities or services put on by TLC this year? Let us know in the comments. See our Facebook page for more details about these events. Thank you for contributing to a great environment at your community!