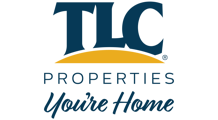 Blog Home
5 Money Saving Tips First-Time Renters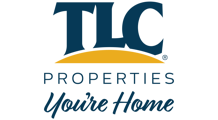 Deciding to rent your very first apartment is a big milestone that you must prepare for, especially since it largely affects your finances. If you're not careful you can easily underestimate the cost of renting and find yourself in financial difficulty. Whether you're looking to rent or have already begun renting your first place, here are five money-saving tips for you.
Start saving now
Even before signing your first rental agreement, having money saved beforehand is vital. That's because you'll have plenty of expenses along the way. NerdWallet suggests these expenses, which can include a down payment (the bigger the amount, the better in the long term), insurance, apartment admin fees, and utilities. You may also have to buy (or even rent!) some basic furniture or appliances.

Having healthy money habits and sticking to a budget is the key to help you achieve this. You can take the necessary steps towards saving through making sure that your money generates as much interest as possible. One such way is through opening a high-yield, no-touch savings account.

An article by Marcus on high-yield savings accounts explains how they offer higher interest rates compared to a traditional savings account. However, one point to note when opening a high-yield savings account is that the account fees can easily eat into your interest if not managed correctly. You need to have enough money in the account in order to effectively save. Aside from this, increase the amount you save where possible, and cut back on unnecessary spending. The more you save for your new apartment, the less you have to worry about it in the future.
Find a good location
Since you'll be living in your apartment for a while, it only makes sense to ensure that you won't have a hard time getting around. Choose a location that's close to your place of work and one that's near public transportation. Not only does this save you lengthy and costly commutes, it also prevents you from wanting to buy a car and spending on gas just to get around. Thus, make sure to check out the public transportation lines and their costs around your potential apartment before signing the lease.
Eat in
Eating in not only saves you money, it also allows you to be in control of what you eat and even improves your cooking skills. Whether you're a culinary whiz or just a beginner watching recipe videos,
Healthline list several cost-saving ways to eat on a budget
, such as buying whole foods, meal planning for the week, and cooking large portions.
We recommend slow-cooking for those who aren't too adept at cooking and lack the skills. Just chuck in some chicken, taco seasoning, and some salsa for a few hours in the crockpot, and you've got dinner.
Be smart with your furniture
We all need furniture — but it doesn't mean you have to spend an excessive amount on it. Frugal for Less suggests checking out less expensive ways to furnish your apartment, such as looking for used items online, visiting thrift stores, and even going to a yard or estate sale in the better parts of town. Also consider buying multi-use furniture, such as coffee tables that can double as storage, or all-in-one appliances like blenders or high-quality pots. You'll end up buying less stuff and having a low-maintenance apartment, to boot.
Conserve energy
On average, if a household pays $100 monthly in electric bills, this translates to over $1,000 a year. Lowering your monthly electric tab will help you save up some money, too. If that isn't incentive enough for you to do so,
companies such as Ohmconnect are now paying homeowners to save energy
. Depending on your energy usage, you can actually earn around $300 a year.
Fortunately, conserving energy is actually pretty easy and straightforward. You can do basic things like turning off lights and appliances when not in use. You can also try out a futuristic approach: using smart home devices. These technologically advanced devices give you precise control over your energy usage by completely turning off when not in use (thereby eliminating "idling," where appliances still consume energy even when "turned off"). Other smart devices, like smart faucets, are even equipped with hi-tech sensors that will alert you of potential issues that can add to their energy use. Initially, your savings will seem incremental. But they will accumulate over time, and in time, you'll have some extra money stashed away.
If you're still looking for an apartment, do consider renting at one of
TLC Properties many communities
. Many of ur apartments feature energy-saving appliances and programmable thermostats, which can help reduce your monthly utility bill. Not to mention, we also offer reasonable rates. With apartment communities in Nixa, Ozark, and Springfield, we're sure to have one that fits your lifestyle and budget.
Exclusively written for TLCProperties.com