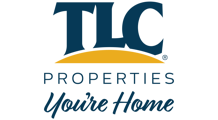 Blog Home
9 ways to Embrace a Quiet Night Alone at Home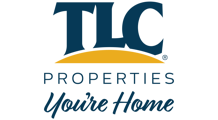 9 Ways to Embrace a Quiet Night Alone at Home


For some people, the thought of spending a weekend night home alone can sound lonely or boring. Time spent by yourself at your apartment can actually be very therapeutic — if done right! We all need some "me time" every now and then to recharge those social batteries and refocus energy inward.

The key to a successful solo night in? Have a plan. Even if your agenda entails nothing more than wrapping yourself into a blanket burrito and diving into a good book, make sure you have something to focus on besides what you may (or may not) be missing out on. In need of some thought starters? Look no further. Check out these nine ideas from the team at TLC Properties for making the most of a quiet evening at home for a party of one.

Get to know yourself.

When alone, embrace the opportunity for self-reflexivity. A great way to get to know yourself is through journaling. Write about who you are, who you admire, who you aspire to be, your hopes, your dreams. Once you have your thoughts on paper, create a vision board to illustrate your life goals and serve as a consistent reminder of what you're working to achieve.

Another fun way to more deeply discover yourself is by taking personality tests, like this one from 16Personalities. Are you a logician, mediator, or executive personality? Are you an extrovert or introvert? The answers might surprise you! Understanding the traits that comprise your unique personality can even help you discover a better-suited career path or love match.

Unplug.
If you're concerned with what other people are doing, you'll be distracted from embracing your alone time. Turning off that iPhone may seem like a difficult, or even impossible suggestion, but unplugging from social media for even a couple hours will help you get reacquainted with living in the moment. Taking a digital detox has been shown to have other benefits, too, such as improving your sleep, relationships, productivity, and self-esteem.

Pamper yourself.

Far too often, we tend to focus on being everything to everyone else. Taking time out for yourself, though, is an important part of self-care — physically and mentally. And, nothing says "self-care" better than an evening of pampering with your very own spa night.

Start by setting the mood by turning on your favorite Spotify playlist and lighting a scented candle. Then, break out a fancy glass and pour yourself a refreshing beverage, like cucumber-infused ice water or, for the 21+ crowd, a bottle of bubbly. Draw a warm bath with real rose petals or a fizzy bath bomb. Then, take a moment for all those beautifying rituals that you never have time for normally, like a hydrating face mask and body exfoliator.

Netflix and chill...by yourself!
If you have shows to catch up on, now would be the time to start. Staying home on a Friday or Saturday night is a prime excuse to wear comfy clothes, bury yourself in a pile of cozy blankets, order a pizza, and settle into any one of these popular Netflix shows that everyone is raving about.

You may be asking: What's the fun in movie-watching by yourself? There's really no better way to binge! For starters, you have total control over what you watch; there's no relinquishing the remote so your roommate can watch "Mama Mia" for the 20th time. Secondly, you won't need to worry about anyone asking endless questions during your "Game of Thrones" sesh. So, embrace the concept of Netflix and chill — party of one!

Learn a new hobby.
With the availability of Google, YouTube, and apps, the world is literally at your fingertips. With that, learning a new hobby, craft, or language is now easier than ever. If you've been meaning to learn how to knit, speak French, or play the piano, then this is your evening.

Try downloading a language learning app and practice some exercises. Look up makeup or hair tutorials on YouTube and teach yourself the latest contour or braiding techniques. Learning new skills not only fights boredom, but it can help your brain stay young and nimble.

Cook yourself a fancy dinner.

Cooking for one can present an opportunity to test a new recipe and treat yourself to a delicious homemade meal. Pick out a mouthwatering recipe that gently coaxes you out of your cooking comfort zone by using different ingredients or a new technique. If you can pull it off, challenging yourself in the kitchen can make the end result even more rewarding! Once your culinary masterpiece is complete, break out the good plates and sit down to savor each bite.

Tackle a detailed cleaning task.
Organizing the file cabinet. Clearing out a closet. Sifting through the junk drawer. It's cleaning tasks such as these that usually fall to the wayside during the hustle and bustle of everyday life. Use this time to finally check one of these chores off your list. It may not be the most interesting of Friday night activities, but it'll be worth it for the sense of accomplishment you'll experience afterwards.

Start something you've been putting off.
Perhaps you've been talking about starting a blog, or arranging your photo prints into a scrapbook. What better time than now? When you have a quiet night at home to yourself, there's no excuse for putting things off any longer. Plus, starting an activity that you haven't had time for can provide a deep sense of satisfaction and enjoyment.

Turn bedtime into "me time."

There are few things better in this world than slipping under freshly washed sheets, still warm from the dryer. Wash your sheets If you've had a long week and plan to hit the hay early. There's nothing wrong with being cozy under your comforter before 9 PM. If you have trouble drifting off, try a lavender spray or download a white noise app that will help lull you to sleep. Sipping a mug of Sleepy Time tea an hour before bedtime is another solution for helping your body and mind catch some Zzzs.


Be alone, but never lonely.
The more comfortable you become embracing time by yourself, the more enjoyable it will become! With the right activities to keep your mind centered, a quiet evening at home doesn't have to feel lonely. What are your favorite things to do when you have your apartment to yourself? Share with us in the comments section below, then make sure to share this post with your friends and family on Facebook and Twitter.