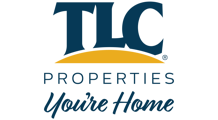 Blog Home
Apartment Etiquette 101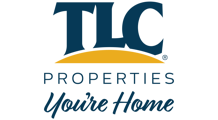 Welcome back to the TLC Property Management Blog! Today we want to highlight a few basic but invaluable apartment living etiquette tips in celebration of September being National Courtesy Month! Be courteous to those living around you here in Springfield, MO by remembering these important pointers.
Respect others' space, especially in common areas.
While your individual apartment may be removed from another person's, in an apartment community you're often sharing space with others. That may simply be the common areas like a community gym, park, or club house. But that could also mean passing areas like parking spaces and hallways. In all of these cases, keep your things out of others' way and always strive to avoid conflict with your own things taking up space, and when you need to share space.
Clean up after yourself.
Part of showing respect and consideration for others means being aware of the messes you make and cleaning up to keep your apartment community the sparkling, high-quality place it's meant to be. Avoid the unnecessary spreading of germs in common areas like pools, playgrounds, and community kitchens, by not using them when you're sick and by keeping disinfectant wipes with you. If you make messes, clean up quickly to avoid long-term damage. And be aware of how your messes in your own apartment or daily life may affect others. For example, strong, unpleasant smells from your home ideally should stay there but open a window to avoid them leaking into the hallway.
Be friendly.
You don't have to go too far out of your way to be a friendly, positive addition to your apartment community. Gauge how your actions affect others, and then do what works for you and them. Show that you can be a reliable neighbor by being open to helping out when it's appropriate. Get to know your neighbors if you wish, or keep to yourself and show that you respect others' right to having their own private life. Each positive action contributes to keeping the peace between neighbors and establishing good relations.
What other apartment etiquette tips do you live by? Let us know in the comments so we can all benefit! Thanks for reading, and especially for contributing to making your apartment community a great place to live here in Missouri.