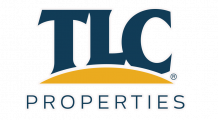 Blog Home
Easter Decor: 9 Easy DIYs for Your Apartment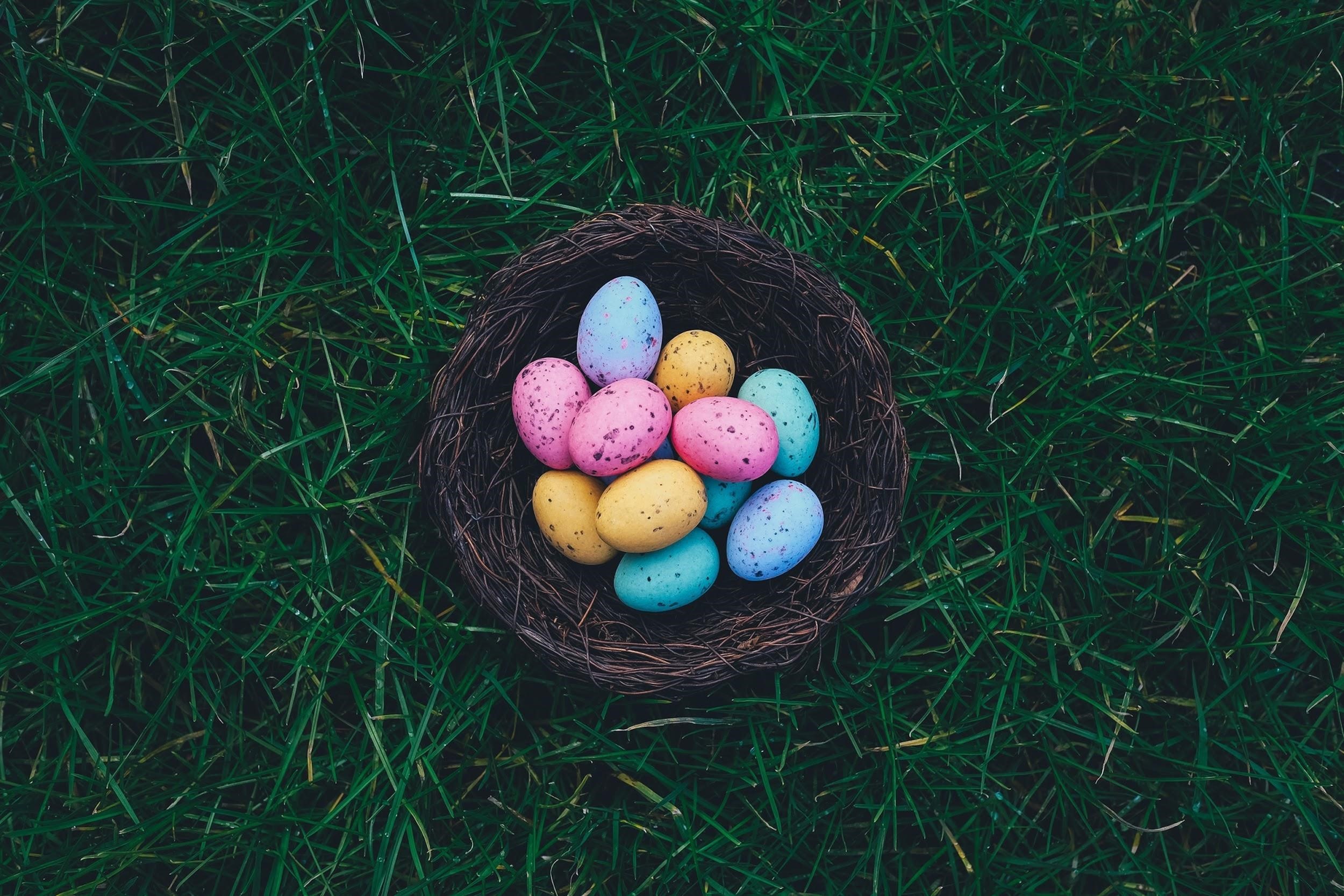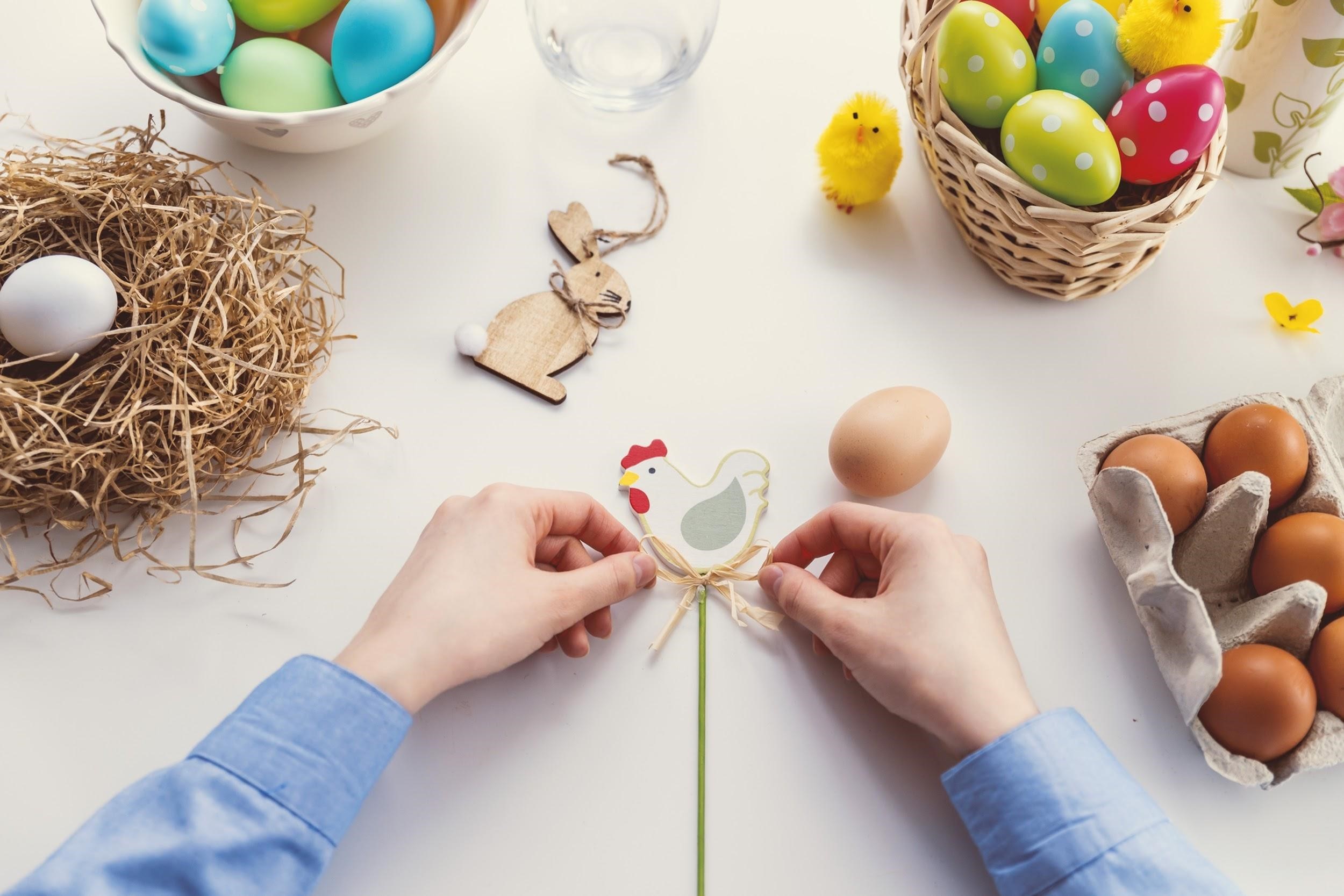 Spring has finally sprung, and Easter is only a hop, skip, and a jump around the corner. Bring the beauty of the season indoors this year with Easter decor that you can make yourself. Not only will you save money, but Easter crafts are a fun activity that can involve the whole family.

The team here at TLC Properties have put together a list of the best DIY Easter crafts that are oh-so-simple, colorful, and cost-effective. Most of these ideas can be put together in one hour or less. Pick out a few (or all!) of these DIYs as a weekend activity and before you know it, your apartment will look like a real-life Easter Pinterest board.

Read on to discover the most "eggcellent" Easter crafts circulating the web right now. Let's get crafty!

Pom Pom Bunny Tail Garland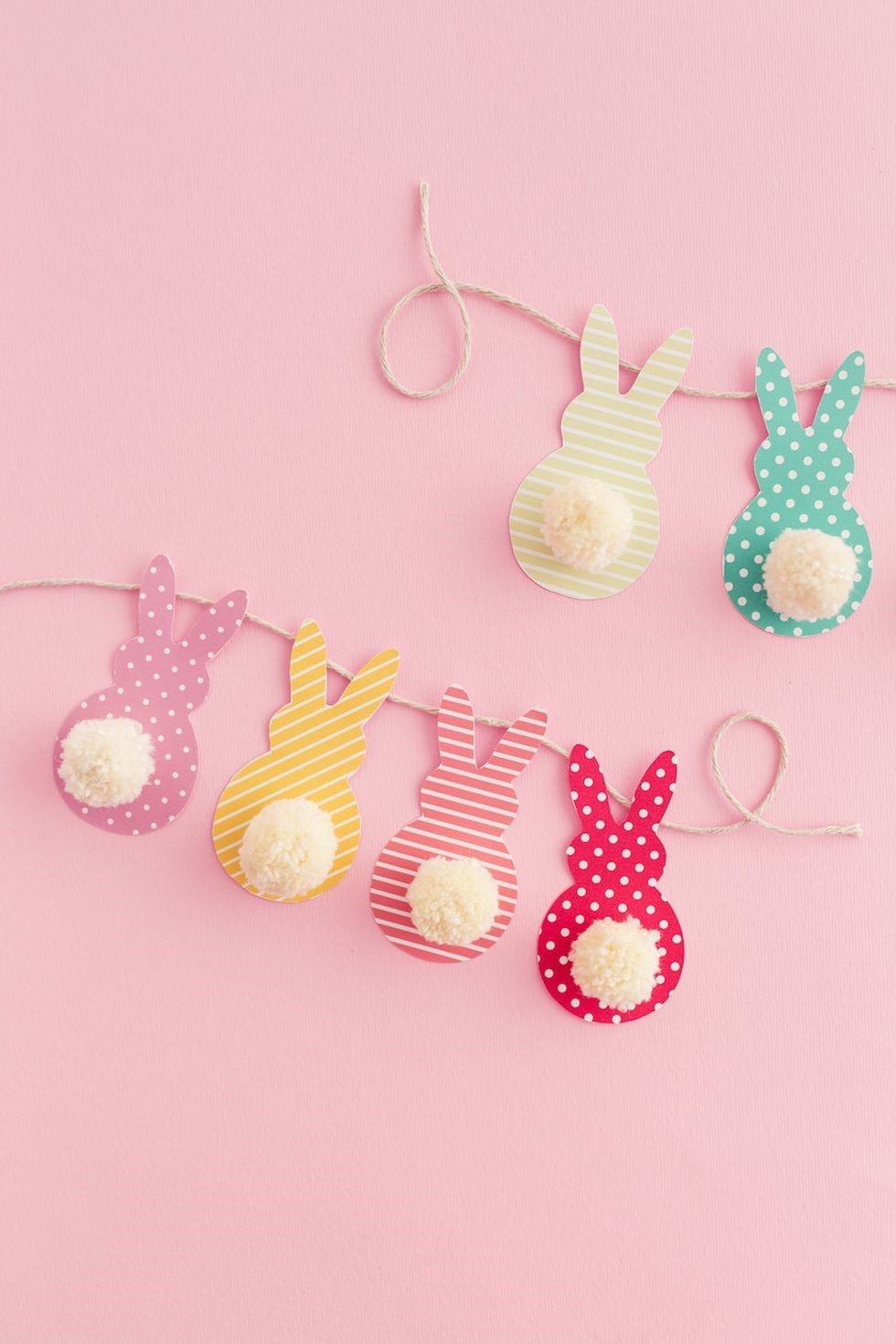 Photo and Idea Credit: DIY Candy

"Here comes Peter Cottontail, hoppin' down the bunny trail…"

It's hard to resist the cuteness of a fluffy bunny tail. This garland is all about the fluff, utilizing homemade pom poms you can easily create with some yarn and a fork. It might sound intimidating — and you may be tempted to take the easy route by using cotton balls — but, fear not! This video tutorial shows you how simple it can be.

To make the garland itself, start by printing and cutting out the bunny shape template here. Then, use it to trace over scrapbook paper and cut out the bunny shapes. Use a hot glue gun to adhere the scrapbook bunnies to a piece of twine or yarn, then add the pom pom tails as your finishing touch.


Easter Chalkboard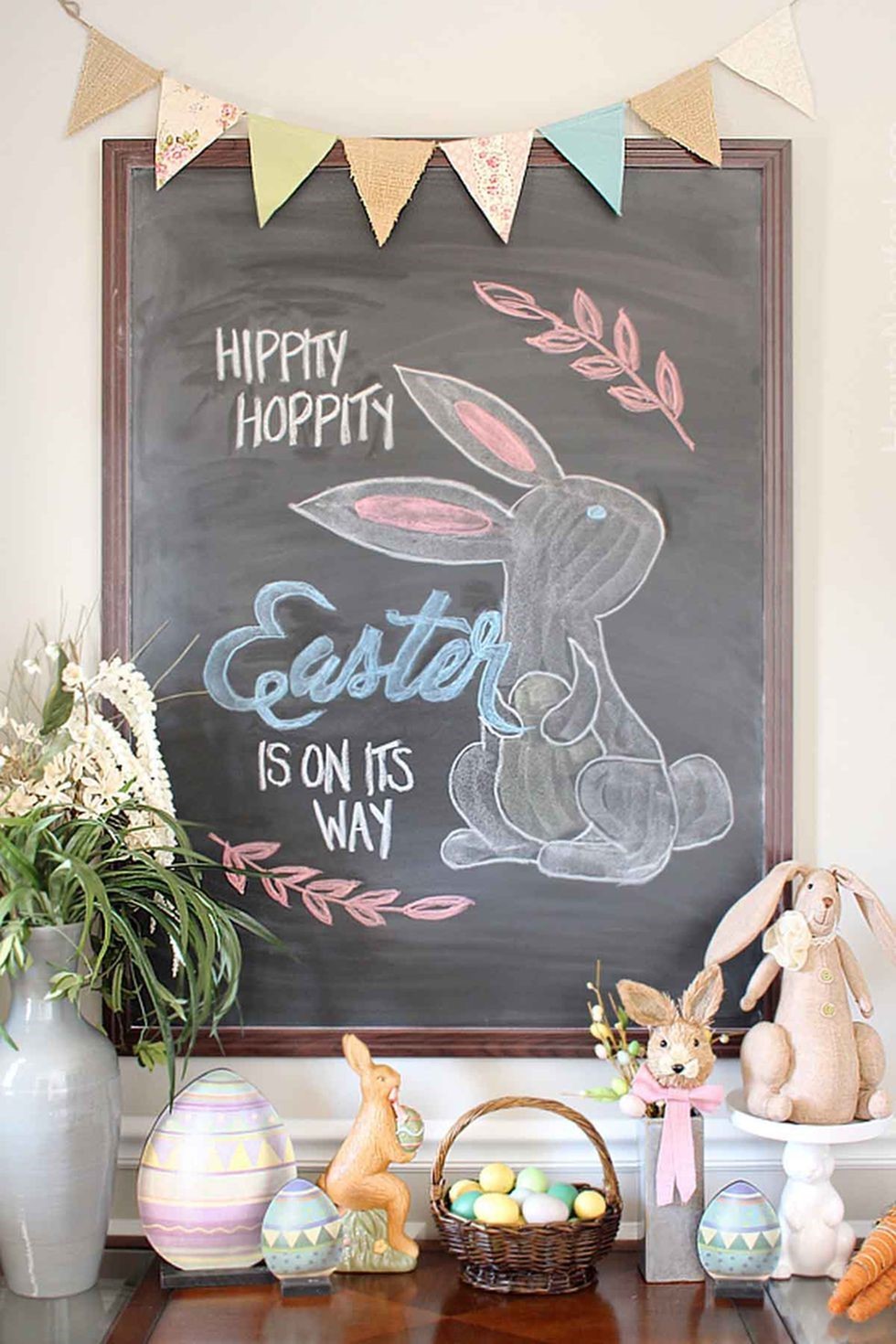 Photo and Idea Credit: Nest for Less

For this Easter craft, the only skill you'll need is the ability to trace over a picture (it doesn't get much easier than that, right?). Start by selecting a free printable image here. You'll next need a projector. The good news? It's only $30! We recommend this model on Amazon. Think of it as an investment, since you'll be able to use it over and over again for holidays throughout the year.

Print out your desired artwork, then use the projector to cast the image onto a blank chalkboard. Then, simply trace over the image with chalk and color in as desired. Ta-da!
Easter Egg Flower Arrangement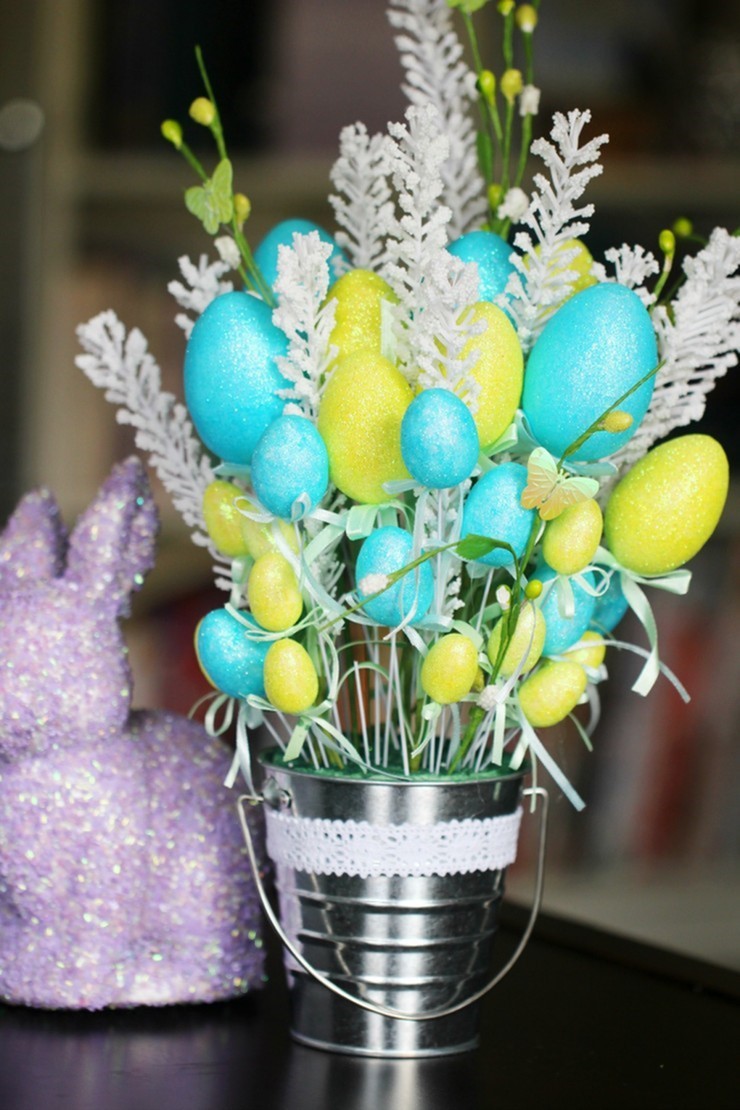 Photo and Idea Credit: Frugal Mom Eh!

This delightfully springy bouquet not only looks adorable, but it won't break the bank either! The majority of materials can be found at your local dollar store for a total project cost of less than $10.

Start by sticking a large styrofoam ball into a tin pail. Use a knife to level off the foam ball so it's flush with the pail. If the foam ball isn't already green, grab some paint and coat the top. This will serve as your "grass" base.

Next, arrange several Easter egg picks into the foam at varying heights. Add floral picks and other assorted seasonal picks to fill out your bouquet. Finally, choose a seasonal ribbon and use a hot glue gun to adhere it around your pail. These make fantastic gifts for friends, family, co-workers, and teachers.
Edible Vase Display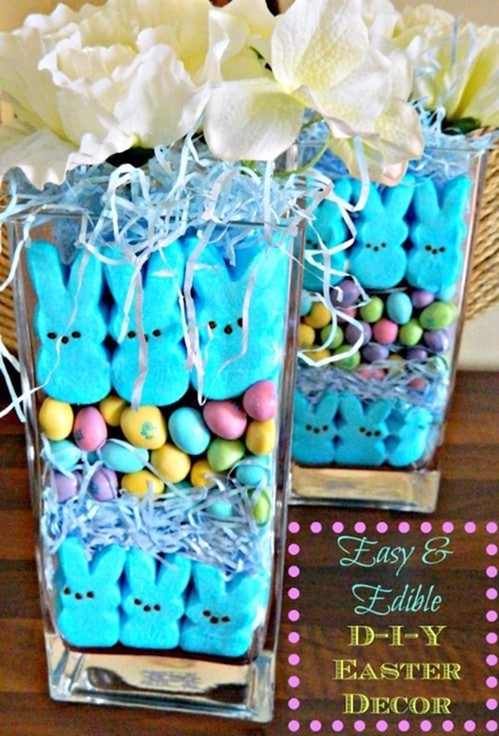 Photo and Idea Credit: Finding Silver Linings

These centerpiece displays are almost too pretty to eat! Almost. All you need for this DIY is a glass vase, fake Easter grass, and plenty of colorful Easter candy, such as the classic Peeps, bunny corn, robin eggs, and jelly beans. Start by arranging your Peeps around the bottom perimeter of the vase. Add a layer of Easter grass. Your next layer should be the robin eggs, bunny corn, or jellybeans. Then, start the process all over again with the Peeps until you fill your vase. You can then add spring flowers to the top or a pretty bow for extra pop. And when Easter is over? Get a second use of your display by digging in for a sugary treat!

Spring Door Decor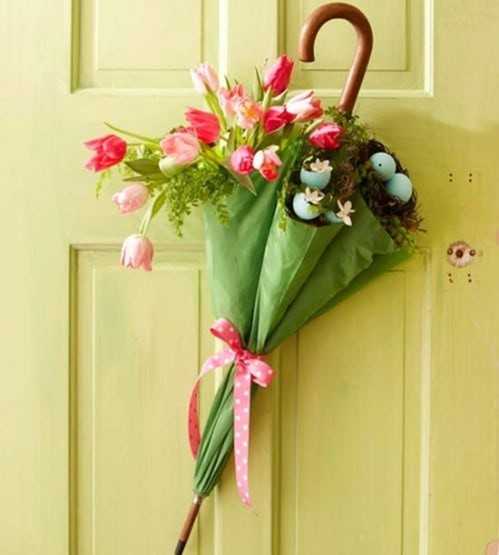 Photo and Idea Credit: Better Homes & Gardens

Liven up your door for Easter or spring in general with items you likely already have lying around your apartment. Use an umbrella, small basket, or even a floppy hat to hold bouquets of real or silk flowers. Simply arrange the flowers in whatever way you prefer and tie them together with a spring-colored ribbon. For an amplified Easter look, arrange a few sparkly plastic eggs in various colors throughout the bouquet.



Easter Egg Balloons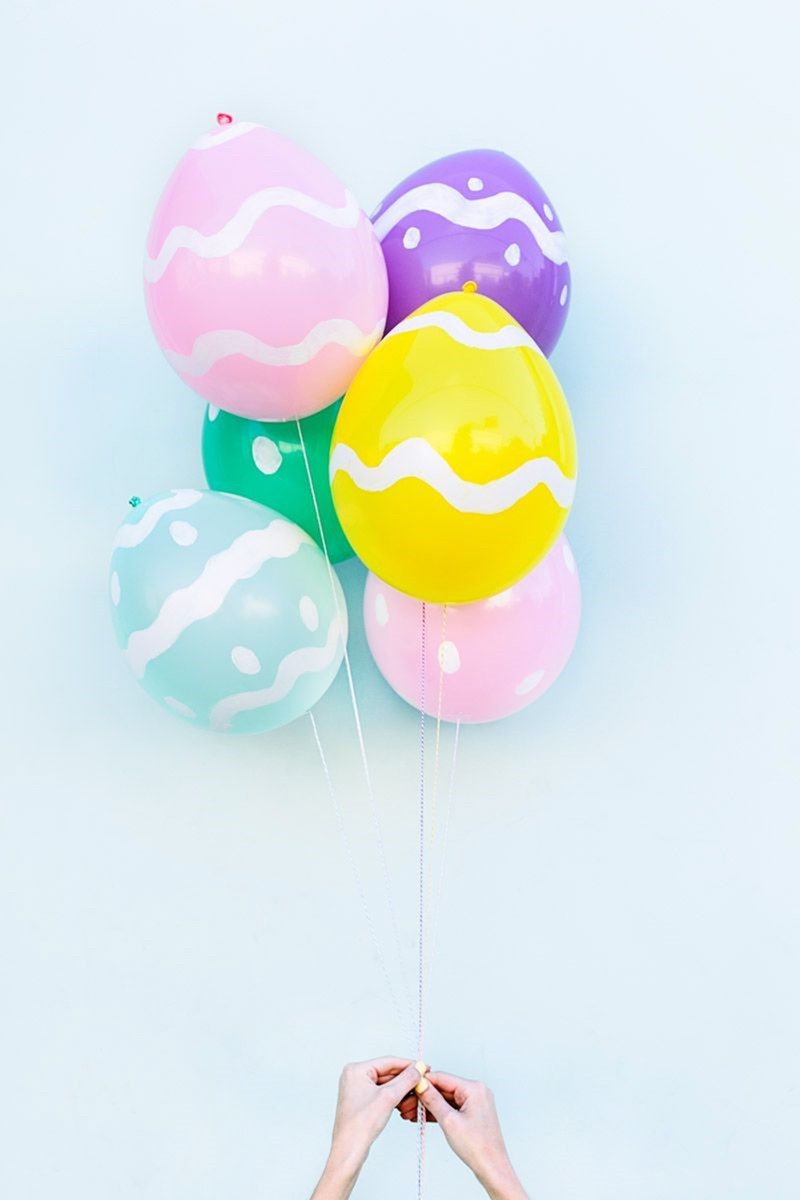 Photo and Idea Credit: Studio DIY

This craft is so simple, it only requires two materials: balloons and white acrylic paint! Simply pick out some colorful balloons, blow them up, and use your white paint to create Easter egg designs. Once you've decorated your inflatable "eggs," hang them upside down at varying heights from the ceiling with damage-free adhesive for a true Easter egg effect.

Paint Sample Easter Egg Art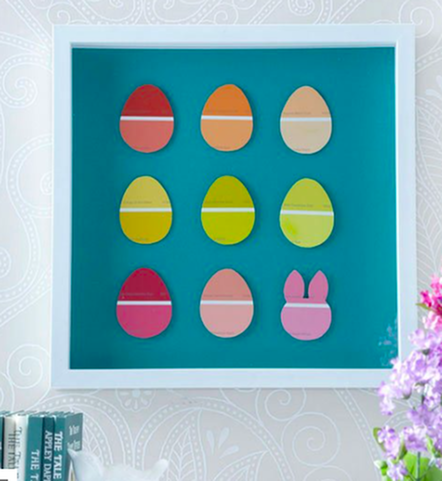 Photo and Idea Credit: Better Homes & Gardens

For all the parents out there, your kiddos will love to help create this colorful framed artwork! The Easter shapes are actually made from free paint-chip samples that you can obtain from your local Springfield, MO home improvement store. Have your kids help pick out a variety of colors, then cut them out using a cookie cutter. Attach the paint-chip shapes to a 12" x 12" piece of scrapbook paper with adhesive foam dots. Finally, frame the paper and hang for an easy Easter decoration.

Spring Wallflowers Sign

Photo Credit: A Beautiful Mess

This Pinterest-worthy decor may look daunting, but it's much easier than you think thanks to the ladies at A Beautiful Mess blog. Start by arranging your letters onto a 2' x 4' wood board. Once you have the letters arranged just right, use a pencil to mark the placement. Then, turn the letters over and use a glue gun to adhere plastic 1/2" plug caps (found in the plumbing supplies section of your local Springfield, MO home improvement store). This will give the letters dimension; they'll "spring" off the board, if you will! Glue the letters to the board.

Next, it's time to turn your attention to the flowers. You can find silk flowers for a great price at your local dollar store. Simply trim the stems and glue the flowers directly to the board until filled.

Place your new sign above a fireplace, on a shelf, or anywhere else around your apartment that needs a pop of color and springtime vibes!


Classy Easter Eggs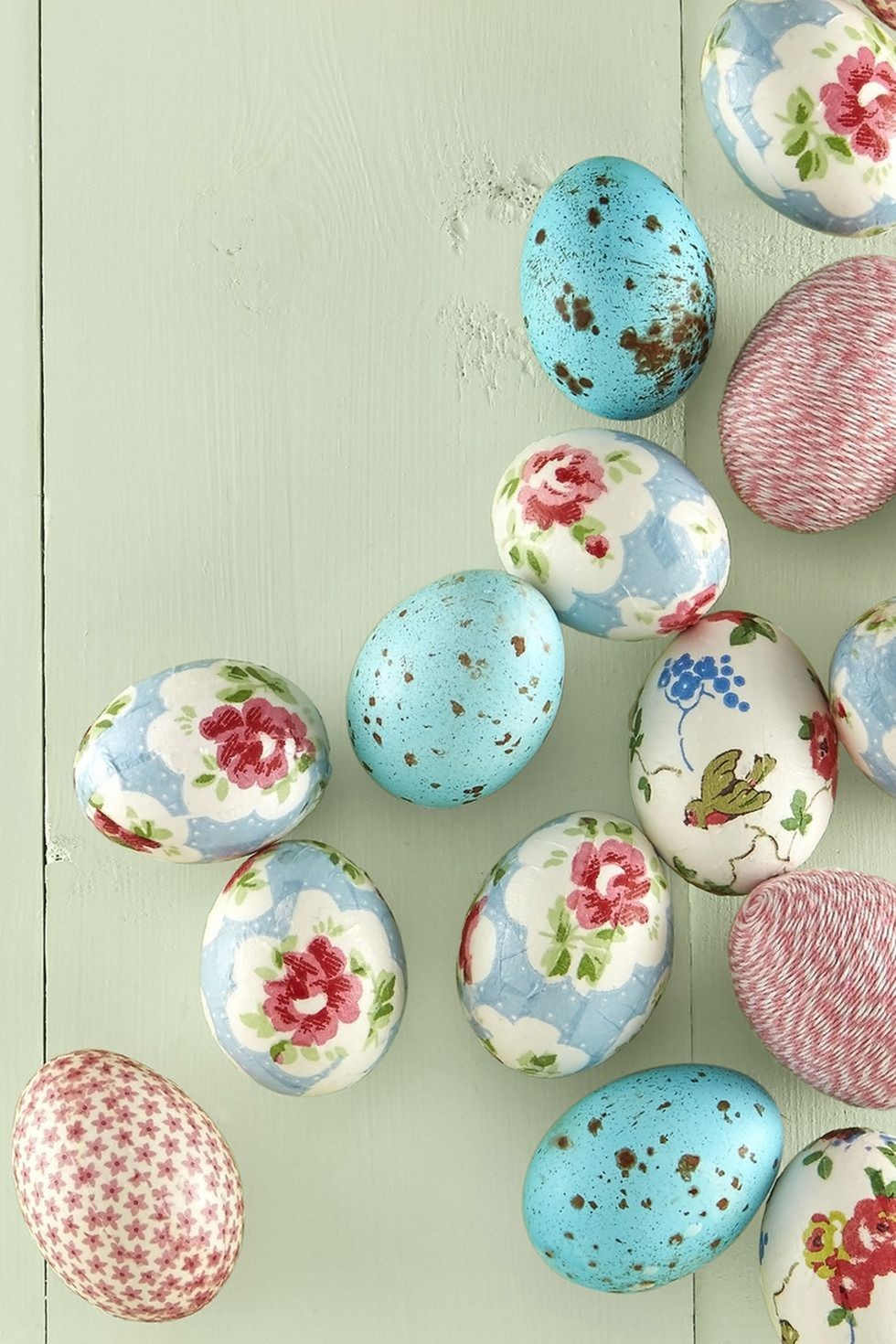 Photo and Idea Credit: Country Living

Forget the plain color dyes from yesteryear; go full-on Martha Stewart with your egg decorating this year to give a modern twist to the classic DIY.

To create a Robin's egg effect: Add two drops of green food coloring to standard blue egg dye, and then dye your egg. Once dry, dip a fine-tipped paint brush in a small bowl of brown liquid ink (available at craft stores) and splatter on the egg.

For the paper napkin egg: Unfold a paper napkin and cut into ½-inch-wide strips. Use Mod Podge and a small paintbrush to adhere strips to the egg, lining up the pattern and trimming away excess napkin. Once covered, let dry, then apply a final coat of Mod Podge.

To make a twine egg: Use a small paintbrush to apply crafter's glue onto the top of an egg. Starting in the center on the top, wrap the twine into a tight circle. Continue to brush on glue and wrap the egg until it's completely covered. When all is said and done, you'll use approximately 12 feet of twine for each egg. Trim excess.

Show off your crafty creation by arranging your eggs in baskets, bowls, or on a tiered cake display in your apartment.
Hop to it!
Which of these springtime DIYs will you be attempting first? There's nothing quite as satisfying as creating something from scratch to adorn your apartment. The best part? Your friends and family will wonder in amazement just how you found the time to make such lovely decor (pssst... you don't have to admit it took less than a typical lunch break!).

Do you have a favorite seasonal craft? Tell us about it in the comments section below. Then, share this post with your friends on Facebook and Twitter.