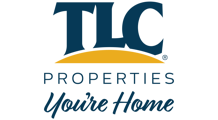 Blog Home
How Much Does it Cost to Move into an Apartment?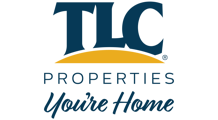 So… how much money do I need to move to an apartment?
Talking about money can sometimes be…AWKWARD! We know, which is why we are doing it for you in this guide.

So, you want to move into an apartment, but you're unsure about the costs. We get it. Being able to easily afford your next home is PERTINENT to making your pockets hurt less.

The following questions can help you determine your moving budget:

What type of floor plan are you looking to move into?
Of course, rent will vary by property and bedroom count. But other expenses such as moving services and administration fees will be affected. (We get to those below.)

What to pick? If you're on your own, micro-studio, studio, and 1-bedroom options are best. Looking to save as much as possible? Consider a micro-studio.

Have a family? 2, 3, or 4 bedrooms may be best for you. Or even a spacious, multilevel townhome option.

Check out our website where you can filter our apartments for specific results based on your price range.

How much is the application fee?
TLC Properties' application fee is $35, though it fluctuates across different companies. This fee is used to cover the cost of screening and background checks.

Administration fee: what is it? how much is it?
An administration fee covers the approval and filing process to secure your home. It also covers the lease term costs such as future maintenance or move-out turnaround expenses.

Administration fees start around $325 but can increase with bedroom count. Make sure to budget for this service!

Note: If your application is denied, your admin fee will be refunded.


TLC doesn't usually charge a deposit, but it can be necessary if you're credit score is lower. Always feel free to ask us about requirements.
What about pet fees?
Pet fees are $250 and non-refundable. Pet fees are charged for each pet that may be out and about in an apartment and could potentially cause damages, such as (but not limited to) cats, dogs, rabbits, and ferrets. Pets such as (but not limited to) fish, reptiles, birds, or other animals that will strictly stay in a tank or cage will not require a pet fee.

Will you be using a moving service to help you move?
Professional moving estimates vary wildly because they're dependent on distance and amount moving. Hence, why we mentioned apartment size having an effect on moving. There are calculators to help you get a general idea, though!

Always contact the reputable company first to discuss your options and pricing.

Or, if you live in the DIY spirit, you can rent a moving truck or trailer. Be sure to factor in gas, a couple of trips across town can add up.


Finally, what other fees should you be aware of?
If your utilities are not included in the rent price, that will be an additional cost. Also, the renter is responsible for replacing standard light bulbs as well as standard batteries.

During the move out process, a renter may also be charged for any damages above the normal wear and tear.

Does your apartment have laundry hookups or are a washer and dryer provided? If not, you may need to purchase a washer and dryer or it will be an extra cost to use either the community facility located inside your apartment community or a local laundromat.


Now that you have a little more understanding of moving costs. Are you ready to lease with us…? (;


*Note: Pricing may be subject to change.*