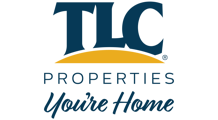 Blog Home
You Don't Have to Go Far to Get Fit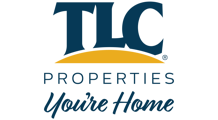 It's almost that time again, many people plan to get in shape for the New Year and take up the task of starting a healthier lifestyle. In doing so, some people blindly shell out cash like there's no tomorrow for gym memberships. Why do all of that when you're already a member of a fitness center?

When you live at TLC Properties, you have access to gym facilities, pools, basketball courts, tennis courts, Greenway Trail Access in Springfield, and select properties even have smoothie bars.

So with these fitness amenities right at your fingertips, how can you take advantage of them to achieve that New Year's Resolution?

Here are 5 helpful tips to get you going in the right direction.



Set your Goals and Expectations
Your first step should be to start with a level that fits you. Be honest with yourself and set realistic goals. Slow and steady wins the race.
Consistency pays off in the long run far better than overexerting yourself just for a week. Make a plan and schedule for it. This will help you stick with your goals and know how you will succeed at them when things get tough.





Hit the gym


Check out our gym to determine what equipment you want to use for your exercise program. Some people prefer free weights, while others find that machines work best for them. You will also find a variety of cardio equipment that will help you get your sweat on and burn off those calories, depending on your workout.





Work Smarter, Not Harder


In today's world, most things have gone digital including fitness apps and even some of our helpful equipment. You'll find many of our machines have preset programming that you can use to set and hit your fitness goals; whether your goal is shedding fat, hitting cardio levels, upping your heart rate, or just burning calories.





Get Outside and Enjoy the Fresh Air
Many of our apartment homes are located near the Ozark Greenway Trails and are a perfect spot to get your outdoor fitness fix. Test your 5k time, walk for your workout, or bike a few miles while you enjoy the beauty of the Ozarks.



Hit the Smoothie Bar


Several of our properties have smoothie bars on location. Hit a workout and walk over to grab a nutritious and healthy smoothie to keep you on track for your New Years' resolution. Our goal is to make your life a little less complicated and to help you hit all of your goals, whatever they may be.





Choose Your Home, Choose TLC Properties in Springfield, MO
So don't inconvenience your life by trekking across town to the gym and waste wads of cash. When you have a great fitness facility right within walking distance, you'll be more likely to use it! Keep consistent, be positive, and you'll hit those fitness goals before you know it.



Check out all of our properties with gym and health amenities with our helpful apartment search here.