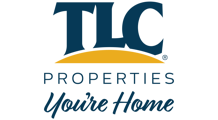 Blog Home
How to Have the Perfect Apartment Date Night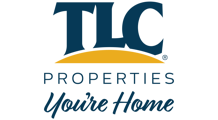 We've all had our fair share of staying home throughout the last year. Instead of dreading being home, why not make the most of it for and treat that special someone to a thoughtful date night?

​Inviting your date over without the proper planning can be dull. Instead, make sure to take enough time and effort to get your apartment home ready to impress.

Here are some fun and apartment-friendly ways to treat your date from the comfort of home!

1. Create the Perfect Cinema Experience



Make your TLC Properties apartment into a home theater. All you need is a few office materials, a shoebox, your smartphone, and a bedsheet and you can DIY an apartment cinema.

Check out this helpful video to learn how to make your own projector screen:
https://www.youtube.com/watch?v=p8YCVdTtmZw

Don't forget the popcorn and you'll be sure to impress your apartment cinema date!

2. A Dinner Fit for Royalty


Let's face it, dinner out on the town can get expensive FAST. Why not recreate your own fancy restaurant experience in your apartment for date night at a fraction of the cost.
Spaghetti Bolognese, a perfectly cooked sirloin, and a sweet dessert can be made at home with love. Pick a food or dish that matches your date's tastes by following a recipe from their favorite culture and to show exceptional thoughtfulness.

Don't skip the decorations! Light up your cooking and kitchen area with a white tablecloth and scatter some flowers on the middle of the table.

Make sure to set the mood by playing romantic or classical music in the background and you'll wow that special someone.

3. Picnic: Apartment Style


It may be cold and dreary in Springfield, Mo so bring your picnic indoors! Rearrange your apartment living room or dining room to give your date night picnic a more open feel.

Spread out a blanket on the floor and bring your basket of picnic foods that are apartment-friendly and won't make for a mess. Use your smartphone or smart home device to play some ambient nature sounds while turning the fan on lightly to simulate a breeze.

Your apartment will feel one with nature and be perfect for a meaningful date night!

4. Break out the Games


Spending time together laughing can make for an incredible date and most of the time it won't cost you a penny.

Challenge your date to some video games, board games, and/or card games depending on what they like. Choose something interactive that will get you both equally involved. Board games and card games can challenge your brain power and even encourage you to learn more about each other.

Either way, you'll both be winners when your spending intentional time together at home!

A well-thought-out date night in your apartment can prove more enjoyable and memorable than the most expensive wining and dining. You'll save your money and time while having a great experience in the comforts of your TLC Properties apartment home.