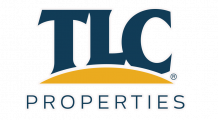 Blog Home
How to Maximize Your Living Space In a Studio Apartment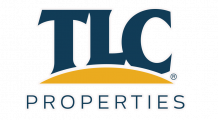 Get creative with your studio apartment to expand your living space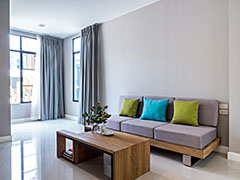 Studio apartments come with the unique challenge of creatively utilizing space. TLC's studio apartments, in Southwest MO, are spacious enough to comfortably house a single resident and all their home furnishings, but there are ways to creatively and effectively make the most of that space.

TLC studio apartments in Southwest MO tend to range between 300-515 square feet, which may sound small in comparison to the square footage of one, two, and three bedroom apartments, but you'd be amazed at all you can do with it. Try out these tips for yourself and maximize the space in your studio apartment.

Invest in multi-purpose furniture
Slight furniture with multiple purposes is perfect for a studio apartment. An example could be a daybed, which would be a welcome addition to a small living space and could function as both a couch and a bed. Ottomans or decorative wooden chests can also serve as tables while providing interior storage for blankets, magazines or other knick knacks.

Try floor-length curtains
Adding floor-length curtains to your Southwest MO studio apartment can make your space appear bigger with the illusion of added height. Mount your curtains above the window frame, high up toward the ceiling can help stretch out your space by making your ceilings and walls appear much taller than they actually are.

Create designated apartment areas
In a studio apartment, it helps to create designated areas or zones for certain activities and can give the appearance of separate rooms inside one large one.

Create a separate space for eating and preparing food, block off your bedroom with strategically placed furniture, and corner off your desk and bookshelf in a zone of their own to create your very own reading nook.

Avoid bulky furniture
As we mentioned earlier, your Southwest MO studio apartment will benefit from slim and simple furniture without added bulk. Simple frames and minimalistic features are ideal for small spaces.

While we're sure you can envision yourself lounging around on that huge comfy couch, is it really ideal for your space? Take note of your existing furniture measurements and bring a friend along while shopping to help you pick the best furniture for your living space.

Minimize clutter in your living space
In a studio apartment, it's important to forego tons of decor pieces that tend to clutter up shelves and surfaces. Leave empty space between items on bookshelves and you'll really open up your space.

Just as some white space on a website page or art piece can be visually appealing, the same applies to home decor. Sift through your things and really ask yourself what you can and can't live without. If you still have too much stuff to fit into your studio apartment after sorting through it all, you might consider renting a small local storage space.

Utilize mirrors to expand your home
Mirrors are your best friend in a studio apartment! We're not suggesting coating the walls or anything, but one or two strategically placed mirrors can really brighten and open up a small space.

Try flipping long skinny mirrors horizontally and hang them above a dining room table or your living room couch. Large mirrors are great for reflecting lots of natural light, but if your budget doesn't allow for it, try grouping smaller mirrors together and displaying them on a wall for an organized yet stylish look.

Have any more decorating tips to maximize the living space in your Southwest MO studio apartment? Share the love in the comments below.