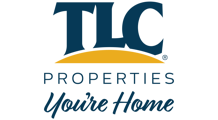 Blog Home
Keeping pets safe during emergencies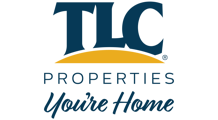 Here at TLC Properties, we love our pets, and we know you do, too. As Springfield's most pet friendly apartments with no pet rent, reasonable fees, and on-site dog parks – pets are family. Pets are dependent on owners for everything including safety and well-being and we want our pet owners to be prepared for emergencies.

June is Pet Preparedness Month, and the American Red Cross recommends creating an emergency plan to keep furry family members out of harm's way. If it isn't safe for you to stay in your home during an emergency, then it isn't safe for your pets.


Creating a plan
The American Red Cross recommends taking the following steps to create a plan to keep your pets safe during emergencies:
Know safe places to take pets in case of an evacuation. Be sure to know hotel/motel policies on pets. Sometimes those with no pet policies will waive those in case of emergencies, so it might be worth a phone call to ask.
Know which relatives and/or friends could take your pets in case of an emergency. Also have a list of boarding facilities, animal shelters, and even veterinarians that can care for your pets during an emergency. Be sure to create a list with phone numbers and have it readily accessible.
We all know that our pets are more comfortable when they can stay together – especially during times of anxiety – but be prepared to house your pets separately if necessary.
Include pets in any emergency evacuation drills when possible. This helps them get used to traveling in their carriers calmly.
Make sure all vaccinations are current for each pet. Most pet shelters require proof of vaccinations, so have the paperwork readily available.
Ensure all dogs and cats are wearing collars with up-to-date information before an emergency happens. Collars aren't fool-proof and can fall off or break, so vets recommend microchipping as well. Microchipping permanently identifies your pet when he/she gets lost or stolen.
Create a pet emergency kit
When creating an emergency plan for your pets, be sure to include a pet emergency kit. Here are some recommendations for what to include in the kit:
Everyday basic needs including leashes, harnesses, and carriers; food, water, and bowls; cat litter and pan; manual can opener if pets eat canned food
Medications and medical records stored in waterproof container
First aid kit
Current photos of you and your pet
Information on feeding schedules, medical conditions, and behavior problems as well as contact information for yourself and your vet.
Any pet beds and toys if easily transferrable

Check out the American Red Cross for more information on keeping your pet safe as well as recovering from a disaster.

Hopefully you won't need to use your emergency plan, but you can breathe easier knowing you and your pet(s) are prepared.