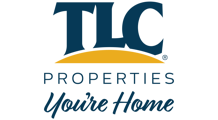 Blog Home
Leasing: Quick, Easy, and Understandable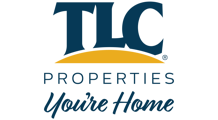 Find Your Apartment, Apply, Get Approved, Move In Your Next Home
Sometimes finding and apartment can seem like a stressful task, but it can be quick, easy, and understandable when you are provided with the right tools.

Find your apartment, apply, get approved, move into your next home.

The Pre-Steps
First, consider finding the apartment or townhome community that is right for you. Make sure you like the location, staff, and amenities.
Second, know your floor plan needs. Have you toured the unit either in person or online, to make sure it is the right fit for you?
Third, let the property know the location and floor plan you most desire.

Now, you are ready for the application process!

The Apartment Application Process
Fill out your application easily online or choose the paper method. After filling out an application you will be prompted to pay a few fees.
Administration Fee

An administration fee ensures that the desired unit is reserved and taken off the market. It also covers the lease term costs such as future maintenance or move-out turnaround expenses.

Processing Fee

The processing fee is used to cover the cost of screening and background checks.

How to Know if I Qualify for an Apartment?
Worried about potential disqualification? Talk to your property company's leasing agent, and you may still be able to rent. Some reasons you could be disqualified include:
A credit score of less than 580
Income is not 2.5 times above the cost of rent
Background is not clean
Prior eviction within a certain amount of years
Generating/Signing a Lease
Application and screening results are usually returned within 1-3 business days. After this, your lease will be generated. Lease agreements often consist of things like:
Dates
Rent
Pets
Property Rules
Amenity Rules

After signing the lease, you may need to purchase renter's insurance, sign up for utilities, and sign in to your resident portal within a certain amount of time before being able to move in.

How long to Move in? It can be quick as you need.
Looking to move in quickly? It is possible! Let the leasing staff know if you are interested in a quick move-in. Otherwise, it takes an average of 5 days to flip an apartment before it is move-in ready.

Now that you know a little more about the leasing process, leasing can be quick, easy, and understandable for you too!