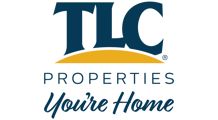 Blog Home
Love Your Community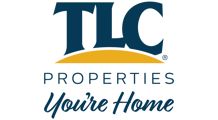 At TLC Properties, we understand the importance of generosity.

We believe in building a culture of generous giving, not just to our employees and customers but to our community.

TLC Cares offers support for partners like Habitat for Humanity, FosterAdopt Connect, Price Children's Charities and other organizations with similar values which allows us to see the impact on our community first-hand. From the drives our residents participate in and sponsoring families through Crosslines to our trash pick-up through Adopt-A-Street locations, TLC Properties works hard to support our community, and hope the following will encourage you to give as well:



How should you give? Money isn't everything.


Here are a few ways to give back in Springfield, MO without having to break the bank.

1. Your Time is Valuable



One of the best ways of giving back is volunteering your time. Being an extra helping hand can make all the difference. Local non-profits, schools, homeless shelters, and animal shelters in Springfield, MO are a great place to start. Your time can be worth more than money and can make a difference in the lives of many.

2. Be Kind to Your Neighbor



At TLC Properties, we know a thing or two about having neighbors. You may never know the struggles that someone else is going through. A simple gesture of kindness can go far. Lending a hand to a neighbor who is juggling handfuls of groceries or moving a piece of furniture is a generous act that leaves a lasting impression.

3. Get Involved with Fundraisers and Charity Events



Finding a cause that you are passionate about is a good start. There are many non-profits and charitable causes not just in Springfield, MO but in most communities. Assisting or even creating a fundraising event or charitable activity in your community can put the power of change in your hands.

4. Help a Child in Need


Helping a child can be one of the most satisfying things you can do. There are more than 3,200 kids in foster care in Southwest Missouri and approximately 650 in Greene County. Foster Adopt Connect is one organization that works to bring stability and support to children and families. There are plenty of groups who also have children at the heart of their focus in our area that you can get involved with today.

5. Volunteer to Help a Local Senior


The recent pandemic has hit some age groups harder than others. This can make daily tasks a bit challenging for those 65 and older. Something as simple as picking up groceries or refilling gas for someone you know can go further than you know.
Aiding with daily tasks has kept independent living at TLC 55+ communities thriving!

As TLC Properties continues to contribute to local charitable causes, we encourage you to join our efforts of giving. Choose a local non-profit, a person in need, or a cause close to your heart in your area.

Now is the perfect time to give!