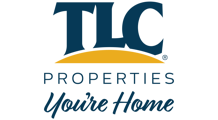 Blog Home
Movies Coming Out this October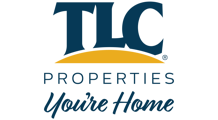 It's October, and today the TLC Property Management Blog is here to give you the rundown on some of the month's best new movies. Especially if you're looking for something fun or thrilling to watch for Halloween, head out of the apartment and to a theater near you in Springfield, MO to catch one of these movies this month.
October 6th
My Little Pony: The Movie — Animation, Adventure, Comedy
"A dark force threatens Ponyville, and the Mane 6 embark on an unforgettable journey beyond Equestria where they meet new friends and exciting challenges on a quest to use the magic of friendship to save their home."
The Mountain Between Us — Action, Adventure, Drama
"Stranded after a tragic plane crash, two strangers must forge a connection to survive the extreme elements of a remote snow covered mountain. When they realize help is not coming, they embark on a perilous journey across the wilderness."
October 13th
Marshall — Biography, Drama
"About a young Thurgood Marshall, the first African-American Supreme Court Justice, as he battles through one of his career-defining cases."
The Foreigner — Action, Thriller
"A humble businessman with a buried past seeks justice when his daughter is killed in an act of terrorism. A cat-and-mouse conflict ensues with a government official, whose past may hold clues to the killers' identities."
October 20th
The Snowman — Crime, Drama, Horror
"Detective Harry Hole investigates the disappearance of a woman whose pink scarf is found wrapped around an ominous-looking snowman."
October 27th
Jigsaw — Horror, Thriller
"Bodies are turning up around the city, each having met a uniquely gruesome demise. As the investigation proceeds, evidence points to one man: John Kramer. But how can this be? The man known as Jigsaw has been dead for over a decade."
What movies are you most excited to see? Let us know in the comments so we can keep them on our radar! We hope you enjoy these and any other movies you watch this month.