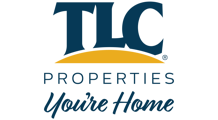 Blog Home
Simple steps to keep pets safe this Independence Day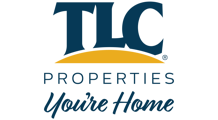 With the Fourth of July holiday upon us, it's important for pet owners to understand the dangers associated with fireworks. Unlike humans, pets don't associate the loud noises and flashes of pyrotechnics with celebrations.

The noise and unpredictability of fireworks lead pets, especially dogs, to perceive it as a threat, which triggers their fight or flight response. The American Humane Society reports that July 5 is the busiest day for shelters as pets end up lost or injured from Independence Day celebrations.

Tips to keep pets safe, calm

Here at TLC Properties, we know that pets are family, so we want to share some simple steps to keep your pets safe this Fourth of July.

Pets will not appreciate the fireworks display so keep them at home.
Keep pets indoors in an area they feel safe and secure. If your animals are crate-trained, they will feel safe in their crate. You can also put your pets in a small room, like the bathroom, with a blanket and toys. Playing music or white noise is a good way to muffle the loud noises coming from outside.
Make sure pets are microchipped and/or have updated ID tags with your contact information.
Have a recent picture of your pet(s) that you can share in case they go missing.
Keep all fireworks away from curious pets. Using fireworks around pets can result in serious injuries including burns, trauma, and even poisoning.

The American Kennel Club recommends walking dogs before fireworks start so you can keep them inside after dark. Also, if thunder or other loud noises upset your dogs, calming wraps may help. The wraps apply light, consistent pressure that dogs find soothing.

Not all animals are afraid of fireworks, but they take their cues from their humans. If you remain calm, chances are they will too.


Sources: American Veterinary Medical Association, PetMD, Purina, American Humane Society, American Kennel Club