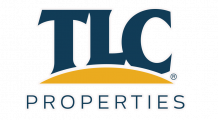 Blog Home
Smart Spaces: How to Create a Study-Friendly Apartment
Smart Spaces: How to Create a Study-Friendly Apartment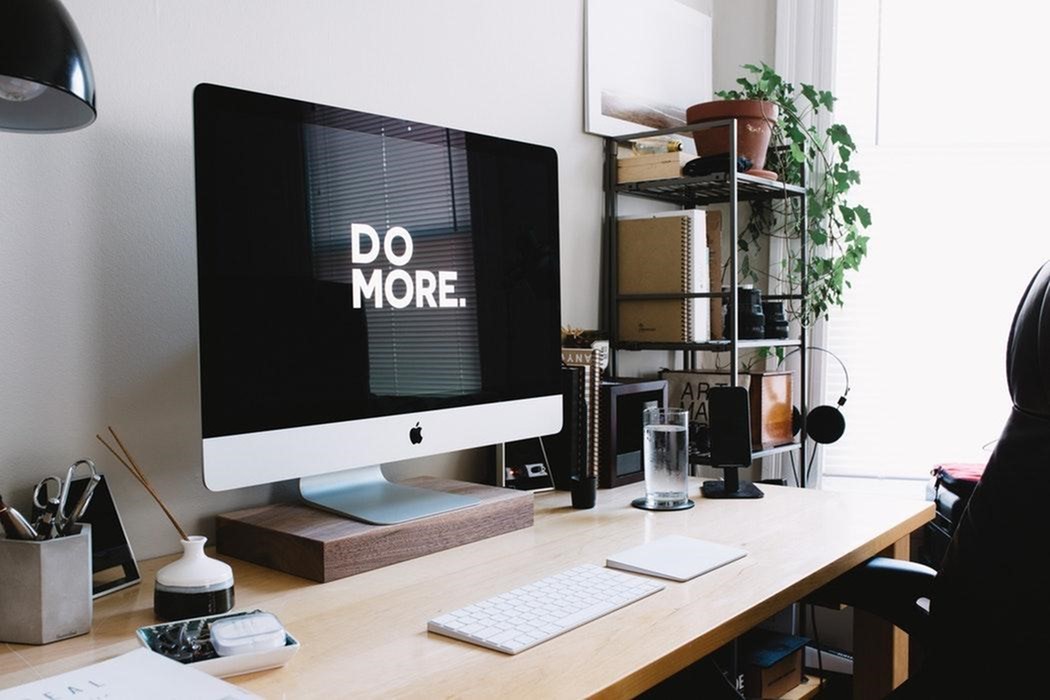 It's hard to believe that back to school season is just around the corner. Whether you're going back to college, or have kids who are heading back to K-12, planning ahead and getting organized can help make the transition much easier on everyone. One thing you can definitely plan on? Homework! Carving out a study-friendly spot in your apartment will help you stay on task and get more done in less time. With the right location, setup, lighting, and decor, an optimized study space can also make homework time more enjoyable.

Don't wait until school is in session...test out these A+ ideas from TLC Properties for a study-friendly apartment space that'll ensure you're ready to tackle every subject with ease.
Designate a space.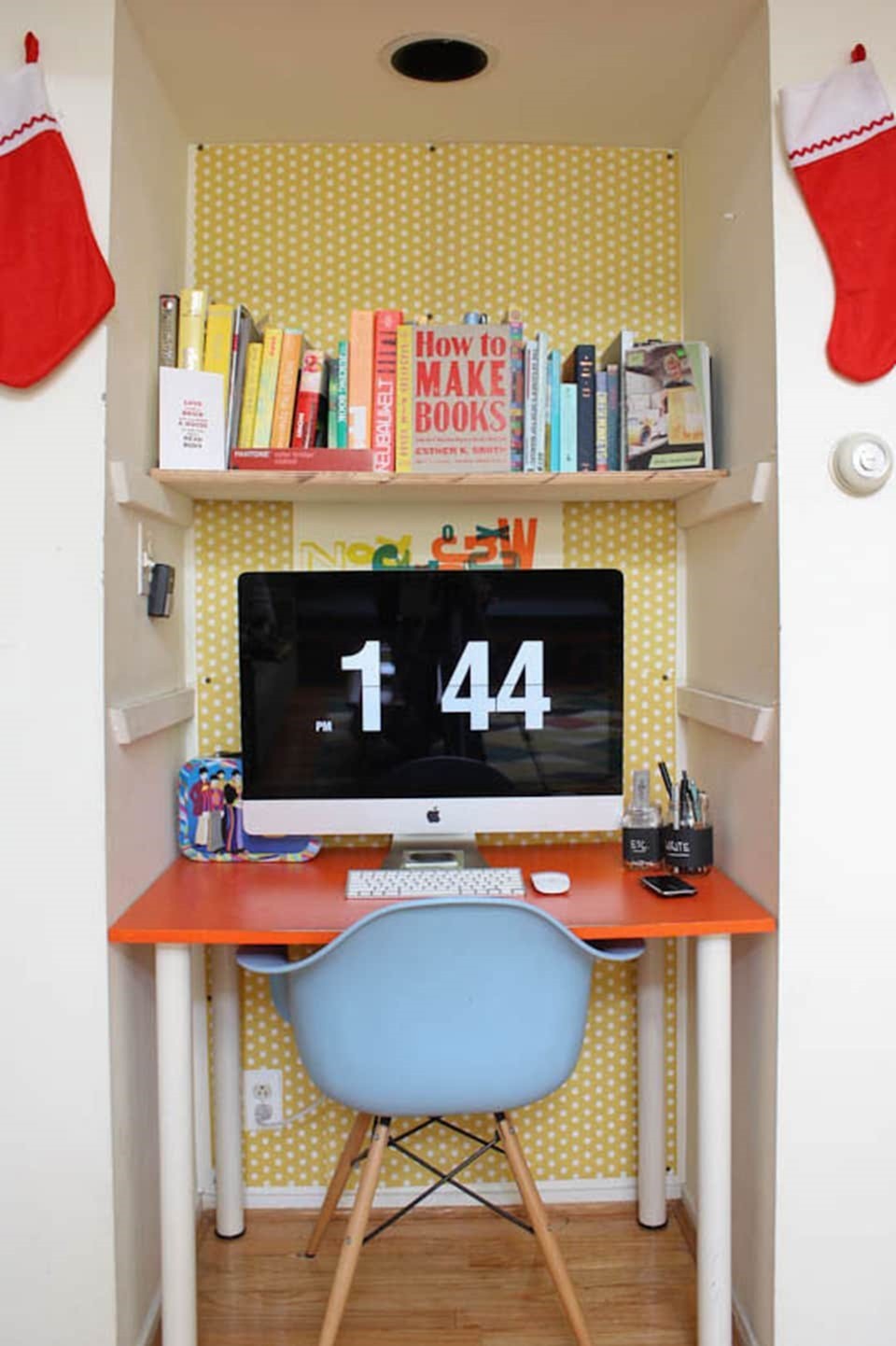 Photo credit: Meg Lewis, Meg & Brad's Student Sanctuary

First things first: Identify an area of your apartment where you feel the most comfortable studying. Some people prefer isolation, whereas others prefer a more lively ambiance. If you fall into the latter category, a space in the kitchen or living room could be right for you. A standing desk can allow you to work at a kitchen counter with ease.

But, if you are more of the quiet type, consider converting a spare bedroom into an office. No spare room? No worries! A study spot can be created within even the smallest of apartment abodes, so get creative. Even a spare closet could make for a cozy study area with the right desk equipment!

Invest in LED lighting.
Lighting is important for more than just optimizing readability. Researchers have found that LED lighting, in particular, can help boost your performance with both visual and cognitive tasks. In addition, LED lights have been shown to support a more positive mood, extend wakefulness, and improve reaction times. In other words? You'll be able to (happily) stay sharper for a longer period! The Lightblade 1500S by Lumiy is a slim-design LED lamp that's perfect for smaller study spaces, and provides just the right type of light to supercharge your study swagger.
Get organized.

Photo credit: Jeff Sheldon

As the saying goes: A place for everything, and everything in its place. When it comes to small spaces, organization is key! Fortunately, there are plenty of products today that help make that task easier than ever. Here are a few of our favorites:

SKÅDIS Pegboard from IKEA
For papers, notes, nicknacks, and everything in between, this pegboard is equal parts stylish and functional. And, being from IKEA, the price can't be beat!

Post-it Desktop Organizer
It's the little stuff that can often cause the biggest mess. This handy-dandy desktop organizer lends a place for paperclips, pens, thumbtacks, and of course…Post-its!

VerticalMate Corner Shelf
Corners in any apartment or office are typically wasted space. When it comes to small areas, it's important to take advantage of all the available square footage. This shelving unit makes good use of the often forgotten (but oh-so-valuable!) corner space.

Aspect Monitor Accessory Frame
This frame easily attaches to your desktop monitor and offers snap-in spots for a small white board, picture frame, Post-it Note holder, mirror, business card holder, and even includes a hidden compartment for staples, paper clips, and writing utensils. It's a great way to get all that "stuff" off your desk, but easily within reach.

Invest in comfortable seating.
If you're going to be parked in one spot for a while, you'll want to be as comfortable as possible. While something like a bean bag chair might seem like a fun seating accessory, you won't be doing your spine any favors. Look for a chair with appropriate padding and back support, like the economical Smugdesk Task Chair. Or, try a balance ball! The instability of the ball forces the use of your trunk muscles, and this in turn helps to increase core strength, improve posture, and decrease discomfort.

Include a personal touch.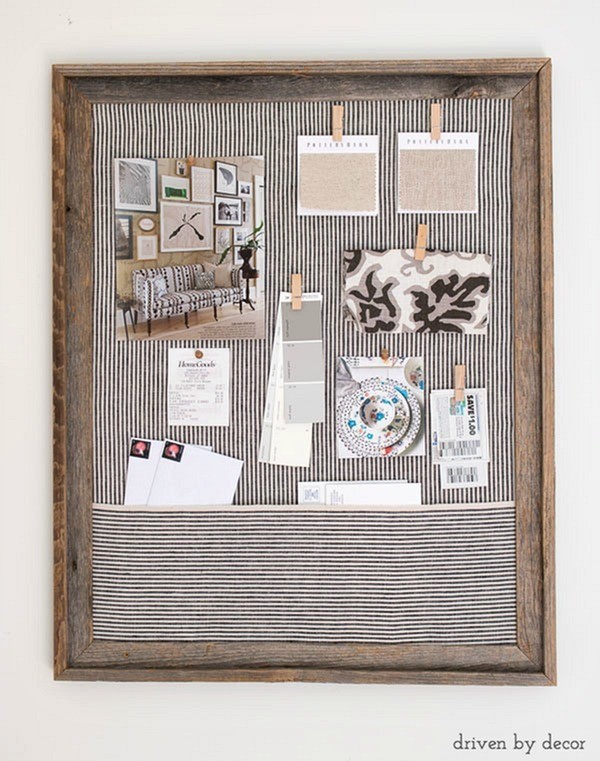 Photo Credit: Driven by Decor

Adding a touch of personality to your study space can help make those late night study benders just a bit more enjoyable. When you're working with a smaller area, though, decor needs to serve a dual-purpose. Look for items that are both stylish and functional.

Shelves are the perfect accessory for allowing you to do just that. Design the shelves with a mixture of books, artwork, personal mementos, and baskets. Baskets can be used to store paperwork files and keep office supplies out of sight.

Creating an inspiration board to hang above your desk area can be both motivational and eye-appealing. Hang photos, magazine clippings, a calendar, or any other items that will help you visualize your goals and stay on task. To DIY your own inspiration board, use a simple cork board and cover it with painters cloth or linen to achieve a high-end look without the expense. Linen covered cork boards are beautiful and can be personalized to blend with your existing apartment decor.
Tap the "scent"ses.
When you're creating your ultimate study space, it's natural to obsess about how things look, but don't neglect another important sense — smell! It's the most powerful of our senses, and can play a big role when it comes to mood and productivity. A corporation in Japan once studied how smells affect accuracy. They found that 54% made fewer errors in the presence of a lemon scent. A small diffuser that plugs into your computer's USB port or a wax burner are two apartment-safe ways to add a perfectly-scented ambiance for optimized study power.
Add some greenery.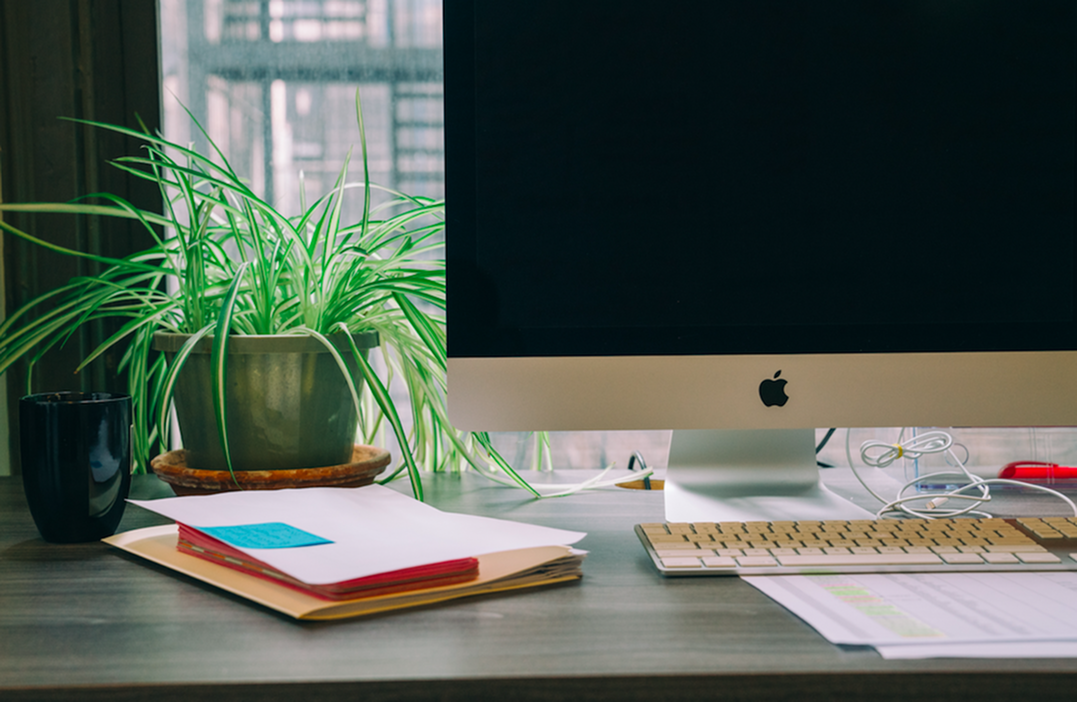 Photo credit: Michael Aleo

Plants not only liven up a space, but having one in your study area can boost productivity, too. In fact, a research team in the United Kingdom discovered that having plants in the office boosted productive mojo by up to 15%, along with increasing satisfaction and feelings of engagement. Lacking a green thumb? We've got you covered. Check out these recommendations for apartment plants that are easy to care for, no matter what your level of gardening expertise.

Ace the school year!
Sure, you can study from the couch while balancing your laptop on your knees. But, creating your very own study oasis is a sure-fire way to help you better stay on task and be more productive. It's a smart strategy for starting the school year off right.
Do you have a unique study space in your apartment? Tell us about it the comments section below. Then, make sure to share this article with your friends and family on Facebook and Twitter.