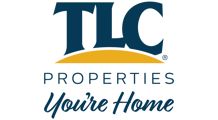 Blog Home
Smart technology makes everyday tasks easier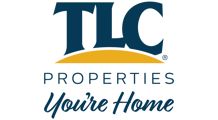 Hey Alexa, turn off the kitchen light for me.


Smart home technology has revolutionized how we do things and how we consume energy. What is smart home technology? It allows you to control almost every aspect of your home through the internet. Home automation is one of the biggest and fastest growing markets in technology right now.
Leveraging innovation with technology, smart homes make everyday tasks easier. Whether it's door locks, lights, thermostats, home audio, or appliances, smart home devices connect to each other and are accessed through one central device like a smart phone or tablet. Users can get notifications while they are away from home or adjust no matter where they are.

In October 2021, TLC Properties opened a one-of-kind fully integrated smart home 55+ community called Monarch. Residents at Monarch can control appliances, temperature, security, lighting, and more with their voice, by motion, or using an app.

TLC Properties use smart door locks and smart entry for residents to access the pool, fitness center, and other property amenities. One of the benefits of smart technology is that it can be tailored to fit your needs. So, you can have things as simple as you'd like or as advanced as you like.

If you're new to smart home technology, here's a few basics to get you started.

Smart Home Basics
Smart Speakers – allow you to play music, search the internet, tell you the weather, or even serve as a personal assistant. Smart speakers act as a control hub for the entire smart home system and allow you to control almost everything with your voice. Be sure to check the devices you purchase to ensure they are compatible with your speaker.

Smart TVs – allow you to watch almost anything without cable, but also stream movies and shows directly from the television or project from another device.

Thermostats – allows you to monitor your HVAC from anywhere and schedule settings for when no one is home.
Smart Plugs – convert objects in smarter versions of themselves. Just plug into an outlet and whatever is powered by that outlet can be operated by a smart device.

Light Automation – includes smart light switches and smart light bulbs that allow you to control lights with your voice.

Video Doorbells – sense and alert you when someone is at the door. Video doorbells also record and show footage and use intercom technology to talk to anyone at your door.

If you're looking to create a smart home, but don't know where to start – focus on a specific product or room. Starting small allows individuals to get started gradually and with low investment. Or, you can find a community with smart home technology built in – that way you always have tech help.