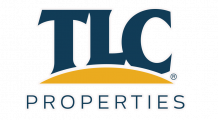 Space-Saving Hacks: Maximize Your Apartment Square Footage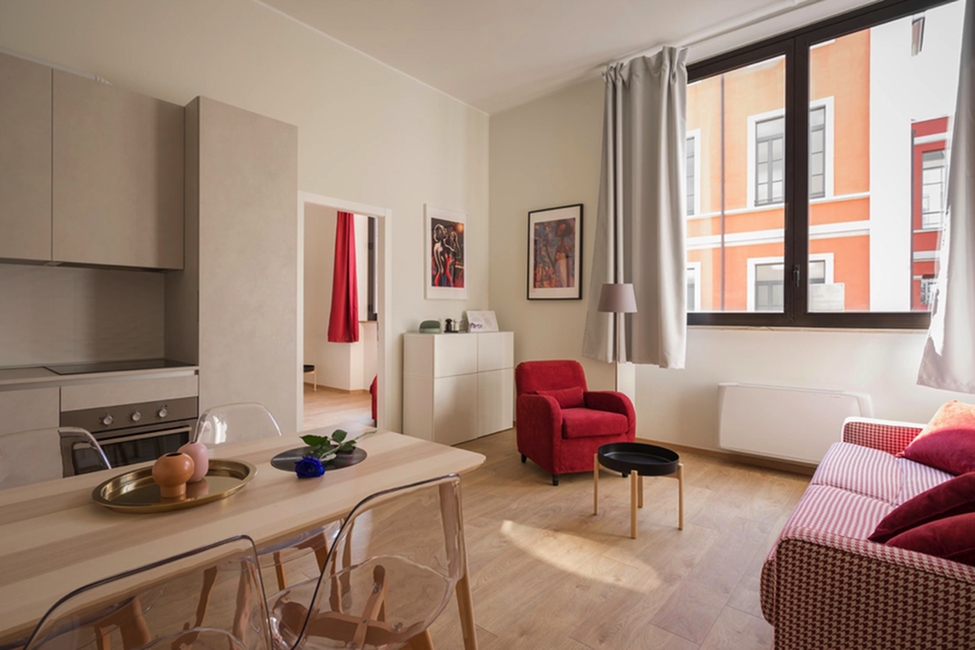 They say good things come in small packages, and a compact apartment is no exception. More and more, people are appreciating the minimalist lifestyle that can be achieved through a smaller living space. Research has actually shown that minimizing the "stuff" in your life can maximize your mental and physical health. To reap the benefits of a smaller living space, however, you'll need to get creative. The team here at TLC Properties has curated some of the best tips below for how to make your apartment feel larger than life.

First thing's first: Declutter!
Small spaces require editing. The more pieces, possessions, and patterns you have, the more cluttered it'll feel. Begin your editing process by sifting through your clothing closet, junk drawers, and kitchen cabinets. A good rule of thumb is if it hasn't been used in two years, it's time to toss, donate, or sell.

The bottom line: be intentional about everything that goes into your apartment. Have you ever heard the saying, "A place for everything, and everything in its place?" Remember it the next time you go shopping. If you can't think of a place for that trinket or knick-knack, then don't bring it home.

Scale down.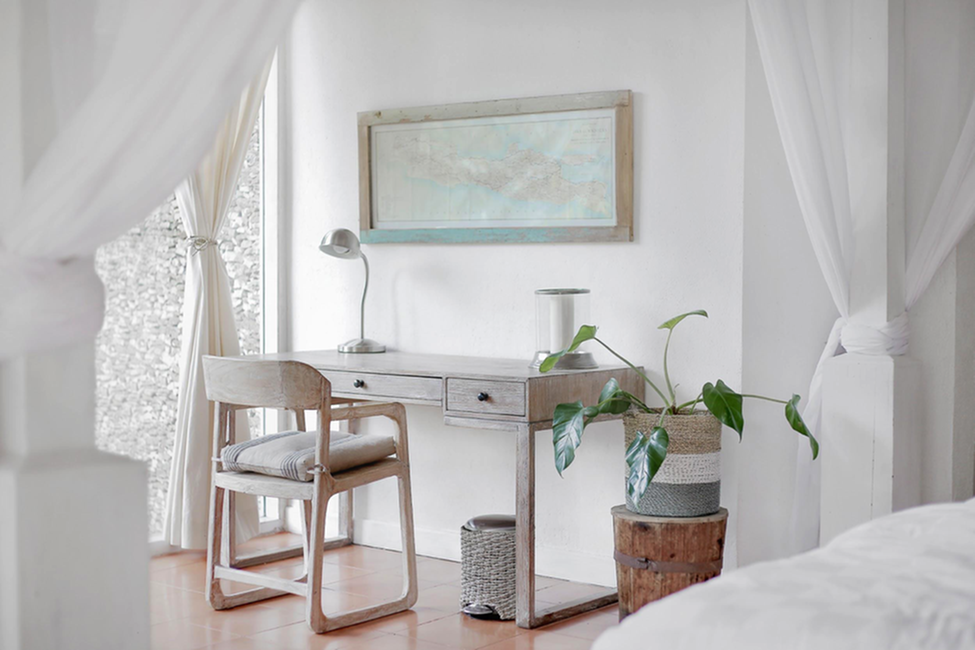 As you declutter your space, don't forget about furniture. Every piece of furniture in your apartment needs to serve a purpose; "decorative furnishings" are best utilized at places like Aunt Gertrude's Floridian vacation home, not a small living space.

Once you've weeded out non-functional furniture, your next challenge is configuring the pieces to optimally fit your space. Furnishing a compact apartment is kinda' like playing Tetris; you have to fiddle with direction and proportion to get the fit just right. Resist the temptation to position furniture flush against a wall, as it'll actually make your room appear smaller. To create a sense of roominess, leave a little bit of breathing room between the sides of your furniture and the walls.

Avoid heavy, weighty pieces that'll suck the space right of a small apartment. Instead, look for lighter pieces of furniture that can serve a dual-purpose — an ottoman that boasts a hidden storage compartment, for example. Clear furniture is another on-trend way to make your space look more open and airy.

Move up.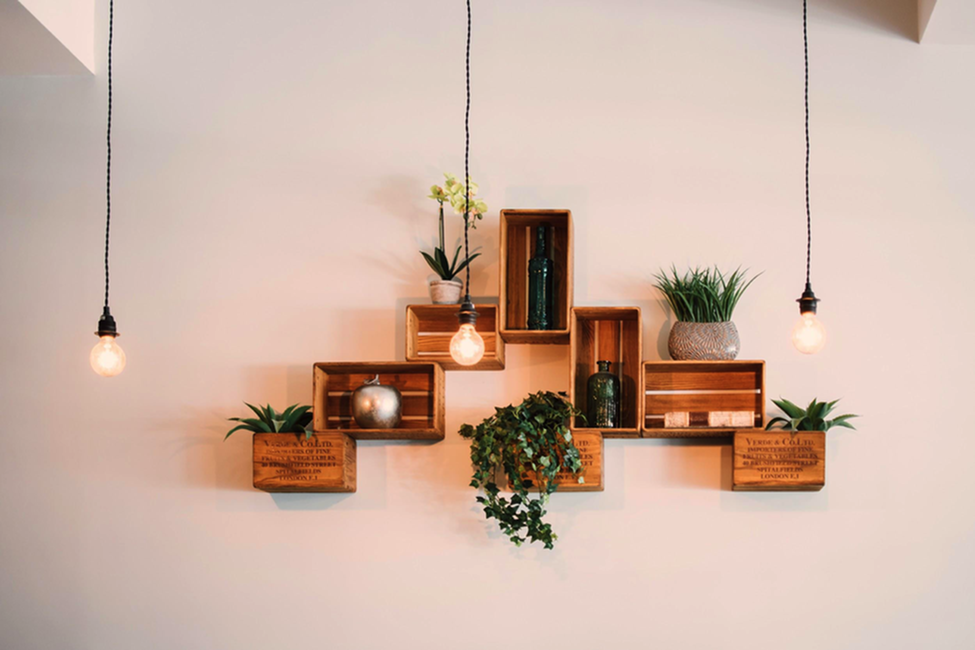 Every square foot matters when you don't have that much to begin with. One of the best ways to make a room feel bigger is to open up the floor space. Floating shelves, hideaway desks, retractable beds, and hanging nightstands are just a few of the ways you can move your stuff "up" for the illusion of more square footage.

Get organized.
Once you've pored over your belongings and weeded out the junk, it's time to organize those surviving possessions. Here are a few hacks that make organization a snap:

Over-the-door shoe racks can be repurposed for storing small kitchen wares and other trinkets that would otherwise clutter drawers and pantry space.
Use an IKEA magnetic knife strip to corral metal items like bathroom clippers, scissors, tweezers and bobby pins.
Under-bed storage is the perfect out-of-sight solution for linens, extra towels, or out-of-season clothing.
Use cupboard risers to organize small pantry items vertically, saving you space.
Wall-mount wire baskets to the side of a vanity or cupboard using damage-free Command hooks. The baskets serve as a perfect storage unit for spare magazines, snail mail, or paper bills.
Store bath toys and supplies in a hanging fruit basket. Simply hang from your shower rod. Game changer!
Decorate thoughtfully.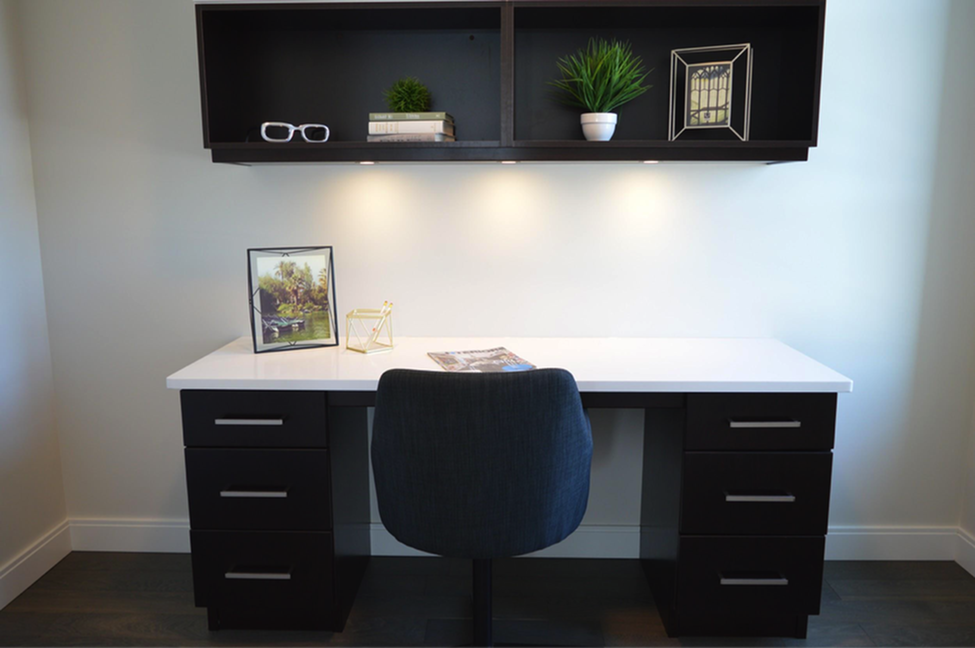 There's no room to be haphazard when it comes to decor in a smaller apartment. Here are some simple tips for decorating to maximize your space:

Limit yourself to one piece of large artwork. More than one piece of large artwork will make the walls feel as if they're closing in on a small space. If it's big art that you prefer, dedicate one entire wall to that larger piece and make it the focal point of the room.
If you have multiple pieces of small to medium-sized artwork, concentrate the art on one or two walls. Check out this gallery-wall inspiration for how to configure multiple pieces in a way that doesn't appear cluttered.
Avoid busy patterns and overwhelming colors. In fact, where possible, stick to white. White's reflective qualities have the power to really open up a room. Think white accent pillows, white shelving units, and white artwork (which draw the eye up, making your ceiling appear higher!).
The best small-space decorating hack of all time? Mirrors. Big mirrors create the illusion of depth and space. Make sure to position your wall mirror where it can reflect light or give the illusion of depth.
Small space, big statement.
No matter the size of your apartment, you can create a big statement with a few small changes. And with less clutter, you'll make room for more important things in life, like special outings with friends and family.

What's your favorite space-saving hack? Share your tips with us and others in the comments section below.

Then, make sure to share this article with your friends on Facebook and Twitter!