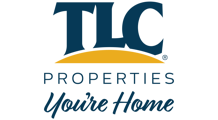 Blog Home
Stay cool at TLC Properties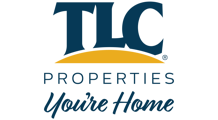 With mid-summer in full swing in the Ozarks, you'll find many outdoor activities in Springfield and the surrounding area. Although you may have some fun in the sun, the heat can make it tough on your apartment home.

Here are some ways that you can make your apartment home in Springfield, MO more efficient during the summer months.
1. Run your major appliances at night
If your apartment has a dishwasher or washer and dryer, run them after the sun goes down. It can get hot enough during the day without the added heat of appliances. Running them after it gets dark will keep your home cooler during the time of the day when it's the warmest outside.
2. Make sure to do the dishes
Even if you don't fill up your dishwasher often, be sure to run your dishwasher at least once a month. This may sound counteractive but it will help to avoid odors within its basin.
3. Use your Curtains
Use curtains to shade east and west-facing windows during the day. The heavier the blinds, the more heat they'll keep out. However they will keep out more light as well, so you may want thinner blinds to balance heat resistance with natural light.
4. Stay hydrated
Drinking plenty of water is important anyway in the summer. A cold glass of water or tea will help to keep you cool on a hot summer day.
5. Change your sheets
While thick linens may be comfortable, they're also hot. Try using thinner, lighter linens during the summer months. They'll help you stay nice and cool when in bed.
6. Keep fruit fresh
In the summertime heat, you might find that berries might not keep as long, but we've got you covered. Mix one part white or apple cider vinegar with ten parts water, then wash the berries in the mixture. Rinse with water afterwards (though you won't taste the vinegar if you don't rinse them).
The vinegar will kill bacteria and mold that may be on the surface of the berries and should help them last a week or two longer!