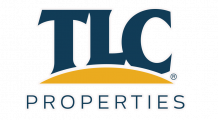 Blog Home
The Best Spotify Playlists for Entertaining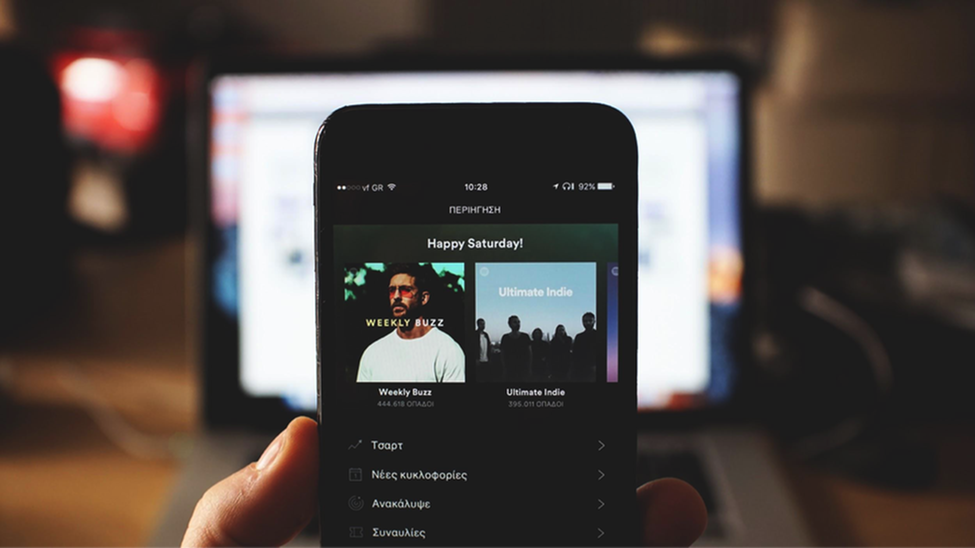 What's worse than attending a party that's running low on chips and dip? A party without a fitting musical playlist, of course! Music sets the tone for any occasion. Whether you want to pump up your guests for a big night out, or keep it low-key for a comfortable night in, there's a Spotify playlist to match every vibe.
Finding that perfect playlist among hundreds of options can be a daunting task, though. Fortunately, the team at TLC Properties has put in the hard work so you don't have to. We've scoured the Spotify libraries to identify the best playlists for every party occasion. So, the next time you plan to entertain guests at your apartment, be the host or hostess with the mostest and turn up these mood-amplifying tunes for a party that'll sure to please.

Girl's Night
Whether you and your girlfriends are planning for an evening of gossip at home or a night on the town, you'll want a playlist that is upbeat, feel-good, and empowering. These playlists are designed for embracing your female swagger. Because, who runs the world? Girls.
Party in Your Living Room by Spotify
Exactly as the title implies, this playlist will compel your girls off the couch and onto the dance floor, aka your living room rug. These songs radiate a powerfully energetic vibe that is absolutely contagious.
Song Sampling:
"Heads Will Roll" by Yeah Yeah Yeahs

"Walking on a Dream" by Empire of the Sun

"Bulletproof" by La Roux

"3005" by Childish Gambino
Beyonce Live by Beyonce
The sounds of the crowd cheering and the rawness of this live concert performance brings a new energy to the Beyonce tracks you know and love. You'll find some great surprises on this playlist, too, like when "If I Were a Boy" unexpectedly parlays into a cover of Alanis Morissette's "You Oughta Know".
Song Sampling:
"Crazy in Love"

"Run the World (Girls)"

"Partition"

"If I Were a Boy"

Guy's Time
The guys are heading over to hang at your apartment man cave, and you're tasked with streaming the tunes that'll complement the occasion. You'll need jams that feed the testosterone and reinforce your manhood; a bachelor-party in musical format, if you will.
Mad Men Season 6 by Noah Mallin
This playlist gets the Don Draper stamp of approval, with late 60's hits from the Rolling Stones, Bee Gees, Creedence Clearwater Revival, and The Waverly Brothers. These songs are classic, timeless, bold, and best enjoyed with a nicely aged cocktail.
Song Sampling:
"U.S. Male" by Elvis Presley

"Hush" by Deep Purple

"Street Fighting Man" by The Rolling Stones

"The Loner" by Neil Young
Rocky Balboa Soundtrack by Jorge A. Alvarez
These adrenaline-fueled tracks are meant to motivate, inspire, and reinforce the inner strength inherent to guys everywhere. After just a few songs, don't be surprised if you and your buddies
feel compelled to head to Philly for a competitive race up the stairs at the Philadelphia Museum of Art.
Song Sampling:
"Eye of The Tiger" by Survivor

"Gonna' Fly Now" by Rocky Orchestra

"One Way Street" by Go West

"Going The Distance" by Bill Conti

Dinner Party
You've decided to host a dinner party at your apartment with friends or family. Your Spotify playlist should maintain a steady stream of energy to ensure no one slips into a food-induced coma come time for dessert. These playlists are designed for sophisticated fun, filled with popular songs that are easily recognizable.
Jazz Covers – Popular Songs by Tjörvi Hrafnkelsson
This playlist is comprised of 80s and 90s hits that are dipped in swing sauce. It's a unique procurement of musical covers that'll have your pals trying to guess the original song (some are easier to identify at first than others!).
Song Sampling:
Oasis' "Wonderwall" covered by The Cooltrane Quartet

Michael Jackson's "Billie Jean" covered by Jamie Lancaster

Aha's "Take on Me" covered by Eve St. Jones

No Doubt's "Don't Speak" covered by Sarah Menescal
Dinner Party (Upbeat) by Steph Clarke
The variety of this playlist is absolutely brilliant; it provides a musical range that's just wide enough to keep things interesting without being too random. Expect a high-energy mashup from Justin Timberlake, Hall and Oates, Amy Winehouse, Pharrell Williams, and Ray LaMontagne.

Song Sampling:
"Like Smoke" by Amy Winehouse

"Are You In?" by Incubus

"Is This Love" by Bob Marley

"Lay Down in The Tall Grass" by Justin Timberlake
Board Game Night
A little friendly competitive action is fueled best by pop rock hits. Your guests will be anything but "board" with these playlists that are a solid mix of funky and fun.
80s Smash Hits by Filtr US
Enjoy over five hours of retro hits from the era of big hair and even bigger shoulder pads. Fittingly, the 80s also gave rise to some of the best games that are still popular today, like Trivial Pursuit and Scrabble.

Song Sampling:
"Africa" by Toto

"Don't Stop Believin'" by Journey

"Uptown Girl" by Billy Joel

"Girls Just Want to Have Fun" by "Cyndi Lauper"
Game Night by wormproof101
There must be something about playing Monopoly while listening to 80s jams. While you'll definitely hear a distinct 80s influence with this playlist as well (The Cars, Rick Astley, The Police, Kool & The Gang), you'll also find plenty of contemporary additions from the likes of the Foo Fighters, Hozier, and Florence + The Machine.

Song Sampling:
"Dancing In The Dark" by Bruce Springsteen

"Everlong" by Foo Fighters

"Hey Jealousy" by Gin Blossoms

"Somebody's Baby" by Jackson Browne

Family Time
When entertaining for a broad age-range, your playlist needs to include songs that can be enjoyed by adults and kiddos alike. It's a fine line to walk: too much of the Frozen soundtrack will have the adults moaning, and Uncle Ted's Marilyn Manson playlist probably isn't appropriate for the kids. Strike a balance and keep the peace with these playlists that'll satisfy the tastes of just about everyone on your guest list.
Family Friendly Party by Kyle E. Shelton
There's a little something for everybody on this playlist that's comprised of contemporary and classic hits spanning multiple decades.
Song Sampling:
"Uptown Girl" by Billy Joel

"Gettin' Jiggy Wit It" by Will Smith

"Firework" by Katy Perry

"September" by Earth, Wind, and Fire
Road Trip Sing-Along Songs by Digster Playlists
Road trip songs don't have to be reserved for the minivan! This playlist curates the catchiest compilations that'll have your guests singing along in no time.

Song Sampling:
"Shake it Off" by Taylor Swift

"Old Time Rock & Roll" by Bob Seger

"Jack & Diane" by John Mellencamp

"Fly" by Sugar Ray
Thanksgiving
Thanksgiving is a time to share in reflection, gratitude, and peace with those who we cherish most. Your playlist should be just as warm and inviting as the occasion itself. Check out these compilations that'll help set the tone for your turkey feast.
Thanksgiving Dinner Party Music by Susie Pierce Best
This playlist is smooth, classic, and tasteful – exactly how you hope your Thanksgiving dinner to be.
Song Sampling:
"Warwick Avenue" by Duffy

"Danny's Song" by Loggins & Messina

"Walking Back to Georgia" by Jim Croce

"Better Together" by Jack Johnson
Charlie Brown Thanksgiving by Rick Doyel
For some heartwarming holiday nostalgia, look no further than the Charlie Brown Thanksgiving playlist, comprised of light instrumentals that won't overtake table conversation. This playlist also doubles as a perfect soundtrack for leaning into the December holidays.
Song Sampling:
"The Great Pumpkin Waltz" by George Winston

"Snoopy and Woodstock" by Vince Guaraldi

"It's The Great Pumpkin, Charlie Brown" by The Toonosaurs

"Linus & Lucy" by George Winston

Winter Holidays
When the weather outside is frightful, these playlists are so delightful! From holiday parties to Christmas gatherings, it's time to stream those songs that'll lift the spirit and warm the heart.

Holiday Magic by Spotify
This is a whimsical, wintry mix of family-friendly hits, including all of the classics and movie favorites that you'll remember from childhood.

Song Sampling:
"Jingle Bell Rock" by the cast of Glee

"Let It Snow, Let It Snow, Let It Snow" by Lady Antebellum

"Little Saint Nick" by The Beach Boys

"I Saw Mommy Kissing Santa Claus" by The Jackson Five
Christmas Pop by Spotify
Christmas Pop includes new spins on Christmas classics sung by today's most popular artists, like Nick Jonas, Ariana Grande, Hunter Hayes, and more. Here you'll also find DMX singing about Rudolph – need we say more?

Song Sampling:
"Santa's Coming For Us" by Sia

"Rockin' Around The Christmas Tree" by Miley Cyrus

"Let it Snow" by Gwen Stefani

"I'll Be Home for Christmas" by Demi Lovato

Host a Party That's Spot-on!
Be the hero of your next party with a Spotify playlist that's spot-on for the occasion. And while you're at it – don't forget to stock the chips and dip!
What's your go-to Spotify playlist? Share with us and others in the comments section below.
Then, make sure to share this article with your music-loving friends on Facebook and Twitter.