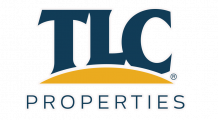 Blog Home
The Best Time To Move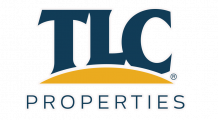 Interested in moving but not sure when the best time is?


When considering moving, it is best to choose a time that will work for everyone involved.

Moving on your own? When are friends or family available to help? Moving with a family? When are family members out of school and free of work commitments? Moving with friends? When is the best time for everyone to collaborate their schedules?

Moving is stressful, but it can be even more stressful if you don't plan accordingly.

The Best Season to Move

The most favorable time to move is during the Fall or Spring due to the enjoyable weather conditions. However, if you have children in school this may not work. Moving when children are in school can be difficult, especially when their school district changes.

Winter and Summer have less favorable weather conditions. A cold and slippery winter could prompt injury, while a move in the Summer heat and humidity makes it even more taxing. Wintertime is the cheapest time to move and the moving services are not that busy, however, the Winter is usually a busy time with holidays and events.

Finally, Summer proves to be a time where many people are moving, so if you need a moving service, they may be quite busy! If you are moving in a hurry, and need a moving service, try to find a time when they are the least busy.

The Best Month to Move

With Fall and Spring being the most favorable time to move, those perfect moving months may include September, October, November, March, and April.

The best time to move is also during the middle of the month because leases usually turn over at the end of a month, so people are scrambling to move during those times. There is less demand during the middle of the month and if you need a moving service, their rates may also be lower.

The Best Day to Move

The days with the least demand to move are Monday and Tuesday. However, be sure these days align with everyone's schedule. Moving is tiring and it would be difficult to attend work or school the next morning.

The Best Time to Move

The best time to move is in the early morning. Plan ahead to be sure you are prepared to get up and go. Once your stuff is moved in, you will have the rest of the day to unpack and set up your new home without having to worry about staying up too late.
Moving is Fun

Moving is fun, especially when you've planned ahead. Moving into a new space that you can make your own, is filled with opportunity. Think of all the great new memories you will make in your new space. Whether you are moving for fun, school, to resize, or retirement, there is a place called home waiting for you.

Happy moving! (And if you need helping finding an apartment, we got you.)