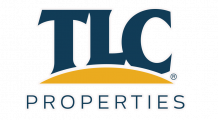 Blog Home
The Top 15 Apartment Cleaning Hacks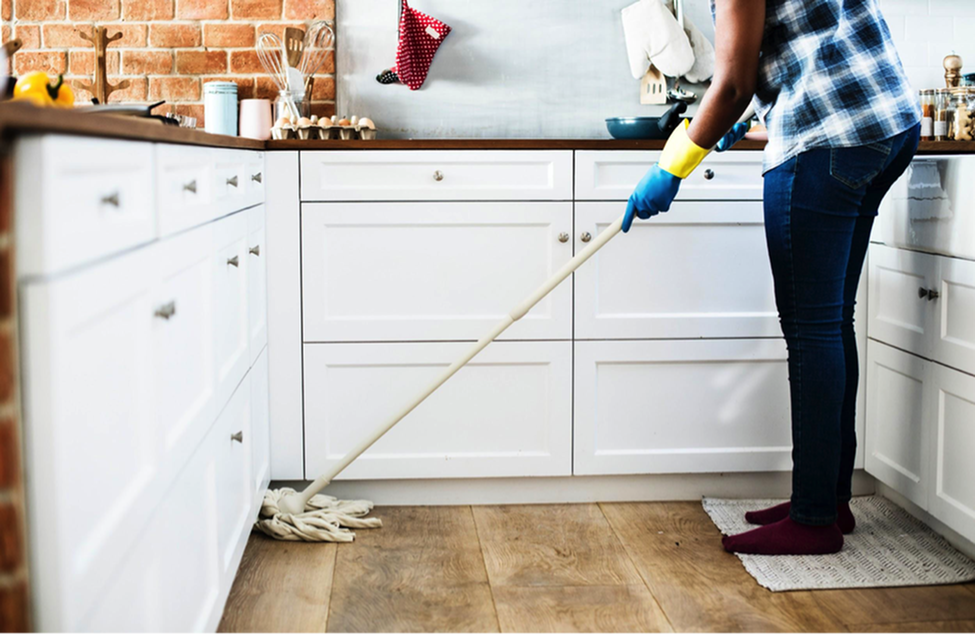 Picture this: A family member or friend just called to relay that they're heading to your apartment for a surprise visit. You gaze helplessly at the cluttered chaos that surrounds you and fall into a panic — there's no time to clean! As you frantically shove clothes under your bed and mask the air with several layers of Febreeze, you find yourself wondering: There has to be a better way!
Has this scenario ever happened to you? At some point or another, we've all been caught off-guard by an unexpected guest during a time that our living space may not have looked picture-perfect. This scenario is even more common during the holiday season, when, let's face it — we're all too busy for a daily apartment deep-clean! By implementing a few cleaning hacks, though, you'd be surprised how much you can get done in a short amount of time. These cleaning tips can also come in handy when it's time to move out of your apartment to ensure you receive your deposit back in full.
The next time you need to tidy up in a snap, turn to these tips from TLC Properties for a sparkling space in no time flat.
Pre-treat your stove top
You know what they say: A stitch in time saves nine! Cleaning a grimy stove top is one of the least enjoyable cleaning tasks, so save yourself future grief by pre-treating the surface. Start by clearing off any crumbs or easy-to-remove surface gunk with a damp washcloth. Then, apply a thin layer of buffing wax to the stove top and wipe clean with a rag. The buffing wax creates a water-resistant layer that'll make cleaning future spills much easier.
Easily (and naturally) clean your oven
Ovens are major grease traps that can require hours of scrubbing to clean. Even then, it's often difficult to fully remove years' worth of buildup. Next time you're tasked with cleaning a dirty oven, spare your elbow grease and opt for this simple solution instead:
In a bowl, mix 4 tablespoons of white vinegar, 5 tablespoons of baking soda, 1 tablespoon of kosher salt, a squeeze of lemon, and several drops of dishwashing liquid to create a thick paste.

Using a sponge, spread the paste inside the walls of your oven and let sit for 15 minutes.

Gently scrub the oven walls using a sponge. Even the thickest, crustiest buildup will start to dissolve and wipe away rather quickly.
Use an iron and vinegar to lift carpet stains.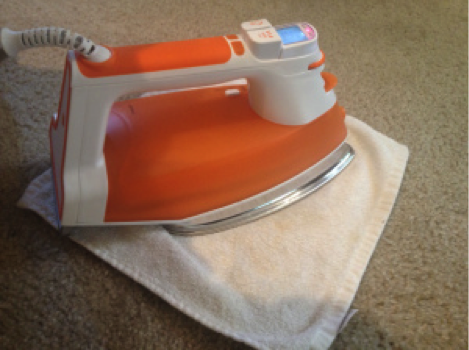 Uh oh… you accidently just spilled a glass of red wine on your living room carpet! Don't panic. The tools you'll need to remove the stain are likely already in your apartment:
White Vinegar

Water

Spray Bottle

Rag

Iron
First, take a dry rag or paper towel and blot as much of the moisture from the area as possible.

Create a solution of 1 part vinegar with 2 parts water. Pour the mixture into your spray bottle and apply liberally to the stain.

Cover the spot with a damp rag.

Iron the spot on the steam setting for approximately 30 seconds.

Repeat steps 2 - 4 if needed.
Use vinegar and lemon oil to dissolve shower head buildup and clean your microwave.
This cleaning hack is ridiculously easy and effective. To clean a shower head or microwave, the ingredients are the same: 1 cup of white vinegar and a few drops of lemon essential oil (or a squeeze of fresh lemon).

To clean your shower head:
Mix the white vinegar and lemon essential oil in a small bowl.

Transfer the mixture into a plastic bag.

Wrap the bag over your shower head so it's fully immersed in the mixture. Strap the bag in place with a hair tie.

Leave the bag on your shower head for 15 minutes or as long as it takes to remove the buildup.

Remove the baggie and wipe clean with a damp cloth.
To clean your microwave:
Pour the white vinegar and lemon oil or juice into a microwave-safe bowl. Place in microwave.

Cook on high for 5 minutes.

Leave the bowl in the microwave for a couple minutes, then remove.

Use a damp cloth to easily wipe away buildup.
Clean greasy kitchen messes with rubbing alcohol.
Did you know that plain old rubbing alcohol, water, and a rag can clean just about anything, including the removal of Sharpie marker? It's true! Mix rubbing alcohol with a bit of water and add to a spray bottle. Spray the solution on greasy surface messes and wipe clean with a cloth or rag.

Clean a tub with grapefruit and salt.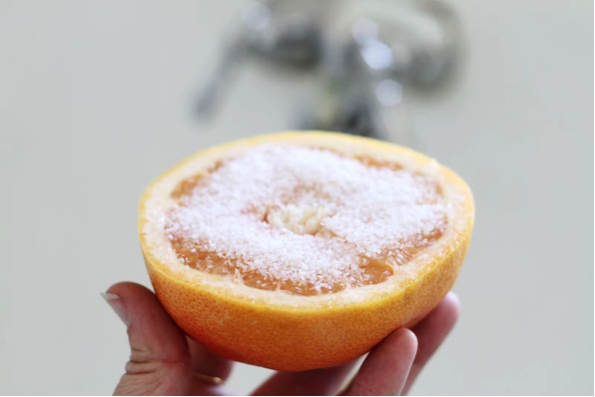 Cleaning bathroom fixtures can be time consuming, but this hack will have your bathtub sparkling in no time. And, like many of our other cleaning hacks, this solution is all natural — no harsh chemicals necessary! Simply cut a grapefruit in half, and sprinkle salt on the halves and the tub surface. Then, use some elbow grease to scrub away with the open halves of the grapefruit. Not only will your tub look brand new, but your entire bathroom will be left smelling citrus fresh!
Get a streak-free shine by cleaning mirrors with a Magic Eraser.
Window cleaning solutions can often leave behind annoying streaks. For a truly streak-free shine, use a dry Mr. Clean Magic Eraser. You can also clean a mirror with crumpled newspaper for a similar streak-free effect!
Effortlessly clean your toilet with Alka Seltzer.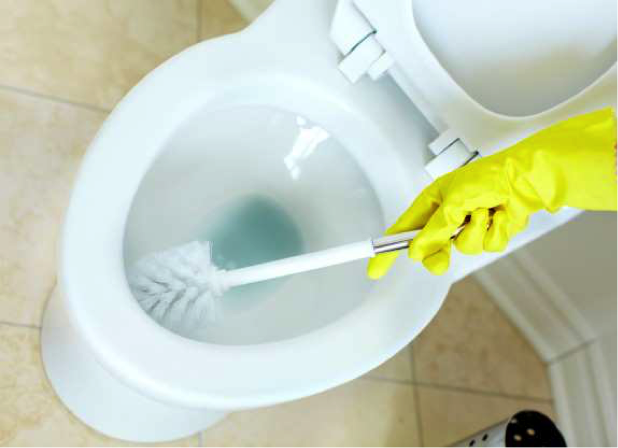 This cleaning hack will almost make cleaning your toilet enjoyable. Almost. Simply drop two tablets of Alka Seltzer into the bowl and let the tabs work their magic for 5 - 10 minutes. Then, take a toilet brush and swirl around the bowl for a quick clean that requires virtually zero effort.
Use fabric dryer sheets to dust baseboards.
Baseboards are like dust magnets. Dirt particles tend to cling strongly to baseboards, making this chore even more groan-worthy. For a quick solve, grab a couple laundry fabric sheets and run the sheets across your baseboards. Voilà!
Use a pillow case to dust ceiling fan blades.
Take a peek at your ceiling fan blades. Odds are, there's quite a bit of dust buildup. Ceiling fans are one of those items we don't always think to dust on a regular basis. When you do finally clean your fan, all that dust could leave you sneezing and wheezing. To avoid this situation, simply slip a pillowcase over your ceiling fan blades, one at a time, then wipe. The dust will fall into the pillowcase, and not on your furniture, floors, or in your face.
Clean your dishwasher with minimal effort.
Yes, you do need to clean your cleaning appliances! Dishwashers are especially prone to mildew, so it's important to run a cleaning cycle at least once every six months using this simple hack. First, add 1 cup of baking soda to the bottom of your empty dishwasher and let it sit overnight. Then, run the hottest possible cycle using vinegar instead of detergent to clean and deodorize your dishwasher. Say goodbye to food buildup and funky odors!
Use furniture polish to shine stainless steel.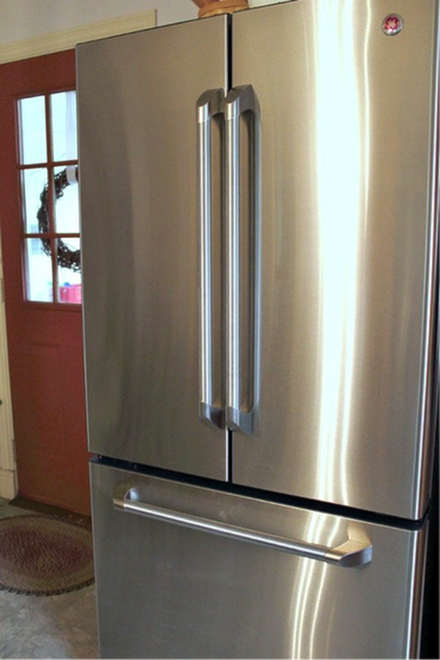 Not only is Pledge furniture polish awesome for wood furniture, but it can also be used to safely polish stainless steel. ...Because there's nothing worse than greasy fingerprints on your beautiful kitchen appliances!
Clean gas burners with ammonia.
Gas burners are beyond tricky to clean, but this tip makes the task super easy. Simply pick up your burners and place them in plastic bags filled with ¼ cup of ammonia. Seal the bags and let everything sit overnight. Then, wipe the burners clean with a wet sponge and place back onto your stovetop.

Clean blinds with tongs.
Blinds can be a real pain to clean, especially when dust builds up between the slats. Shorten your cleaning time with a microfiber cloth or an old sock and a pair of kitchen tongs. Simply spay a cleaning solution or vinegar on the cloth or sock, then attach it to the tongs using a rubber band. Now you can slide your tongs through the blinds to pick up all the dirt and dust!

Use a squeegee for pet hair.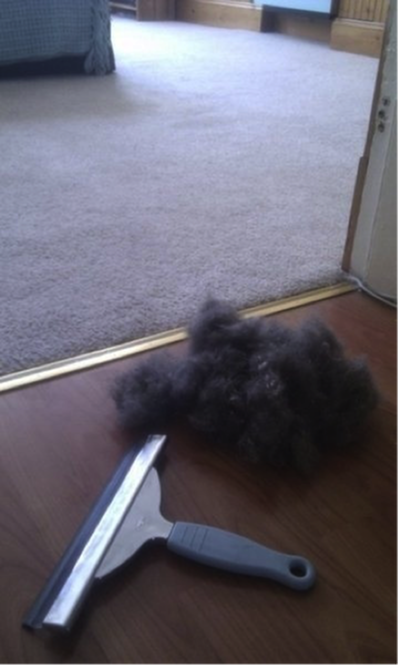 Window squeegees are so good at removing pet hair from soft surfaces, you'll start questioning why anyone uses these things to clean windows. Simply run the squeegee across your carpet, rugs, or microfiber furniture and prepare to be amazed, disgusted, or all of the above.
Make a Clean Sweep
An entire day spent cleaning? No one has time for that! By implementing these easy cleaning hacks, your apartment will pass the white glove test and you'll have time left over to have some fun.
Do you have a favorite time-saving cleaning tip? Share your advice with us and others in the comments section below.
Then, make sure to share this article with your friends on Facebook and Twitter!