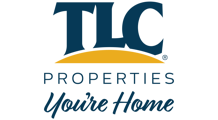 Blog Home
The Top Necessities for Living Solo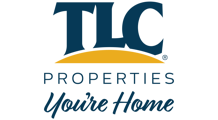 Living solo definitely has its perks. With no one to answer to but yourself, you're officially the master of your own apartment domain. Hang out in your bath towel. Watch whatever you want on the living room TV, whenever you want. Take an extra hot shower without worrying about saving any for the next person in line. And the best part? You don't have to worry about any roomies stealing your leftovers in the fridge!

In many ways, living the solo life is living the good life. That is, of course, until you inevitably run into that situation where an extra set of hands or advice could prove useful. Get ahead of those situations by equipping yourself with the top necessities for individual nesters. The team here at TLC Properties has curated the best tools to get you through nearly any sticky situation, and which only require the support of one person — you!

Basic Toolkit
To get by on your own, you don't have to go full-force Bob The Builder, but we do advise learning some of the fixer-upper basics. A basic toolkit will come in handy for simple tasks around your apartment, such as hanging a picture, assembling your new IKEA furniture, or fixing squeaky hinges. Make sure to include the following tools in your basic kit:

Hammer
Screwdriver with Interchangeable Tips
Adjustable Wrenches
Nails, Screws, and Command Hooks
Tape Measure
Pliers
Wrench
12-inch Level
Carpenter's Glue
WD-40

First-Aid Kit

A first-aid kit is a good idea for everyone to have on hand, not just those who are living solo. For minor scrapes, scratches, bumps, and bruises, you'll want to have the following items quickly at your disposal:

Absorbent Compress Dressings (5 x 9 inches)
Adhesive Bandages (assorted sizes)
Adhesive Cloth Tape (10 yards x 1 inch)
Antibacterial and Hydrocortisone Ointments
Antiseptic Wipe Packets
Aspirin
Instant Cold Compress
Scissors
Sterile Gauze Pads
Oral Thermometer
Tweezers

Flashlight
Don't get stuck in the dark the next time a storm knocks out your power! Keep a couple flashlights in your apartment just in case there's a power outage, or if you need to investigate the inner-workings of your infamous junk drawer.

Kitchen Essentials

Unless you're aspiring to be the next Gordon Ramsay, save the lemon juicers, mandolins, and other fancy gadgets for a wedding registry. Living solo means reserving your budget for the essentials. Here are the key items that'll get you through any meal, from warming up leftovers to cooking a legitimate dinner:

Pots & Pans

Tip: Look for ceramic or stainless steel, which are not only safer, but last longer too!

Mixing Bowls
Plates and Bowls
Flatware Set
Drinkware
Measuring Cups and Spoons
Knife Set
Cutting Board
Colander
Baking Sheets
Ladle and Spatula
Food Storage Containers
Toaster Oven
Coffee Maker (If you're into coffee)
Crock Pot

Trust us on this one -- there's nothing quite like dumping a bunch of raw ingredients into a crock pot and coming home to a fully-cooked meal!

Cleaning Essentials
Contrary to what your Aunt Gertrude may have told you, using a different product for every cleaning task really isn't necessary. Multi-purpose cleaners are both space-saving and sanity-saving for anyone who's into cleanliness, but too busy to clean. In addition to a solid multi-purpose cleaner, make sure to have these other cleaning essentials on hand:

Plunger
Toilet Cleaner
Paper Towels and Old Rags
Magic Erasers (They can pretty much clean anything...even Sharpie marks!)
Cordless Vacuum
Sweeper Floor Mop
Dish Detergent and Scrubbies
Spray Disinfectant
Garbage Bags

Then, read about our top cleaning hacks so you can get the job done better and in record time!

Tap Into Your Inner-MacGyver

As a party-of-one, you need to be like the human version of a Swiss army knife: ready for anything at any given moment. Here are some life hacks to get you there:

Open stubborn jar lids with a rubber band.

Place one rubber band around the lid, and another around the jar.
With one hand, grip the jar where the rubber band encircles it; use the other hand to twist off the lid. The rubber bands provide friction, so your hands won't slip off the jar or lid.
Use a safety pin and a string to zip up the back of a dress.

Tie one end of a ribbon/string through the circular end of the safety pin, tying a knot to secure it in place.
Hook the safety pin through the hole in your zipper.
Use the string to pull the zipper up.
Use baking soda and vinegar to unclog a drain.

Pour ¾ - 1 cup of baking soda in the drain.
Pour ½ cup vinegar in the drain and immediately cover the drain with a plate.
Wait 30 minutes, then uncover and run hot water for 2 - 3 mins.
Repeat for really tough clogs.

Know Your Neighbors
One of the best resources when living alone are the people living around you, so stretch your social butterfly wings and make some connections! Who knows, you may come to find out that your apartment neighbor is super handy or a professional plumber, which is valuable knowledge if you have repairs or plumbing issues that can't be handled solo.

Live Alone Confidently
Being prepared for anything will help you feel more confident no matter what your living situation. What's your favorite part about living roommate-free? Share with us and others in the comments section below.

Then, make sure to share this article with your friends on Facebook and Twitter!