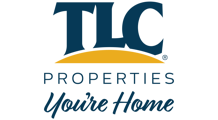 Blog Home
Tips for Choosing the Perfect Apartment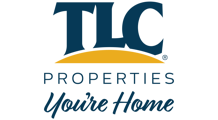 Choosing the perfect apartment can seem like a monumental task, but you can tackle it with a few tips in your arsenal! Find the right new home for you here in Springfield, MO by trying out the apartment hunting tips in today's TLC Property Management Blog.
Determine the scale.
Find the general vision of what you're looking for in a home by thinking about a few different things, like what sort of feel or aesthetic you're looking for, and how big of a space you need. Measure your furniture, go through your clothes, and donate, sell, or throw away anything you don't love anymore, anything that doesn't fit well, or anything that's broken and not easily fixable.
Sort out your criteria.
Give yourself a guide to refer back to while you're apartment hunting by writing down what you're looking for or hoping to find in a future home. There will always be a few things that are non-negotiable or at least more important than other factors, so let yourself pay sufficient attention to those and the other factors by sorting the criteria into separate lists. Making a list of your "needs" and another one for your "luxuries" is a good starting point. Then organize a hierarchy according to which qualities mean the most to you. Here is where you should think about number of bedrooms and bathrooms, pet-friendliness, size, whether you want furnished or unfurnished options, whether there will be access to a laundry facility, location, presence of specific community amenities, and more.
Take a thorough walkthrough.
Doing the majority of your apartment hunting online is important so you can then make the most of your time in person with options you actually care about. Come prepared to each tour with the questions you may not be able to get answers online. See how the layout of the home flows for you, how easy the access to the entrances feel for you, how well you like the layout, what the parking situation or access to public transportation is like, and just in general how you might interact with the apartment in your daily life. Bring someone you trust with you to the tour so you can bounce ideas off each other and ensure all the appropriate questions are being asked.
What are your best tips for finding an apartment that best suits your needs and wants? Share your ideas with us in the comments so we can all benefit. Thanks for reading. Search our properties so you can see the beautiful options here in Springfield, MO. We look forward to hearing from you!