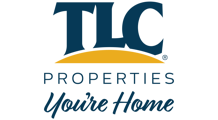 Blog Home
​TLC Properties Celebrates Regional Expansion with 8.25.2020 Groundbreaking in Rogers, Arkansas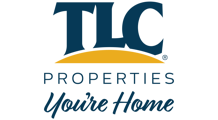 TLC Properties hosted a groundbreaking ceremony Tuesday, August 25, 2020, celebrating construction on its first Arkansas regional property at 750 S Promenade Blvd, Rogers, Arkansas.

Twenty-five people attended the event. Raymond Burns, Rogers Chamber of Commerce President, welcomed owners Sam E. Coryell, David Coryell, and Dan Coryell to Rogers along with other key partners like Team C Construction, owner's representative; Grindstone, general contractor; H Design Group, architect; and other key employees and community members. TLC Properties officially broke ground in March of this year, but the ceremony was delayed due to COVID-19.
"We could not be more thrilled for our new property in of the growing city of Rogers, Arkansas," commented Jessi Whitten, Chief Operations Officer. "As part of TLC Properties strategic growth plan, the Promenade Commons 55+ Apartments is a great fit within our community portfolio."
Upon its anticipated completion in the spring of 2021, Promenade Commons, a multi-million-dollar complex, will provide 131 luxury homes in its first phase of development. The four-story, 144,000-square-foot community will offer functionality for active independent adults like widened doorways, lower counter tops, and other features for added accessibility. Additional conveniences like secure entry, garages, and more provide added comfort for residents while recreational community spaces like a saltwater pool, dog park, courtyards, and more are planned to build a sense of community for residents.
Promenade Commons is pre-leasing now. Anyone interested in leasing can call (479) 335-1075 or email
promenadecommons@tlcproperties.com
. For more about the property, visit
promenadecommons.com
About TLC Properties
TLC Properties is a family-owned business headquartered in Springfield, Missouri, providing award-winning property operations and asset services throughout the region for over 30 years. Today, TLC Properties manages over 25 multifamily apartment communities, housing over 7,000 residents with an additional 1,195 units scheduled for development. TLC Properties is known for its high-quality properties and unbridled customer service. For more about TLC Properties and available apartments, visit
tlcproperties.com
###