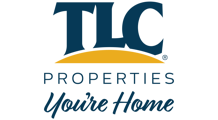 Blog Home
TLC Properties continues to impact tomorrow's community, today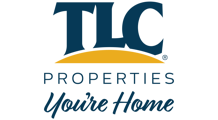 Generosity – it's not just a word to TLC Properties, it's a Core Value.
That's why TLC Properties is proud to sponsor the 33rd annual Price Cutter Charity Championship Presented by Dr Pepper for the 16th year. Taking place July 21-24, this year's event, themed "Impact Tomorrow, Today," benefits nearly 50 local charities.

"This is so much more than a golf tournament," longtime PCCC Executive Director Jerald Andrews said during a media day event. "Businesses and individuals have thrown their support behind this tournament for years."

Over the last 32 years, the tournament has gifted nearly $18.4 million to local children's charities, with a record $1.07 million raised last year. One of the key fundraising activities of the event is the TLC Properties Charity Sweepstakes where ticket holders have a chance to win a 2022 Toyota Tundra. The entire cost of the ticket sold goes directly to the charity of your choice.



Each $25 ticket gets you:
Admission to all four days of the Pro-Am Golf tournament (July 21-24)
Access to grounds
1-in-20 odds of winning a daily prize valued at $25 or more,
1-in-10,000 chance of winning $10,000
1-in-10,000 2022 Toyota Tundra

Grand prize winners will be announced at the trophy presentation on July 24. Find out how to purchase your ticket today.

Another highlight of this annual event is the Women's Pro-Am, sponsored this year by the
Discovery Center on July 19 at Millwood Golf & Racquet Club. All tea
ms entered will play with a pro in this scramble format. To register your team or learn more, visit the Discovery Center Women's

Pro-Am

online.

Other fundraising events for this year's event are scheduled July 15 – July 25. Visit the

PCCC website

for a

full schedule

of events.

If you want to join TLC Properties and support the event, volunteers are still needed. PCCC needs at least 1,000 volunteers to assist with various parts of the tournament from July 18-July 24. If you're interested in volunteering,

register here

.