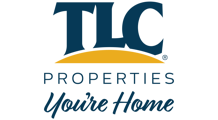 Blog Home
​TLC Properties Offers SOAR at Select Apartment Communities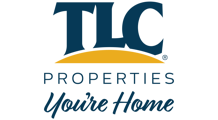 Springfield, MO, MARCH 2021— TLC Properties is partnering with Phoenix Home Care & Hospice to offer supplemental wellness and concierge services to customers at select TLC Properties apartment homes.

The new service, called SOAR, includes wellness support, house-cleaning, grocery shopping, dog walking, and more. The program was developed to enhance resident's living experience.

TLC Properties is launching SOAR today at select TLC 55 Plus apartment communities including Tera Vera and Veranda Vistas. SOAR will be available at other properties as the program expands.

"SOAR will be life-changing to our communities. It will provide an innovative solution for and peace of mind so you can live on your terms." Sam M. Coryell, President of TLC Properties said. "This program will set a new standard for our staff and provider partners to show our unbridled service to those looking for the best living experience in Springfield. We can't wait for our residents to benefit from this 5-star service."

"I have worked in home care for 30 years. I can say I have not been more excited than I am about the mission and possibilities of SOAR." Phil Melugin President and Owner of Phoenix Home Care & Hospice said. "SOAR evolved through the collaboration of distinct industries desiring to provide quality living and healthcare in someone's home. SOAR promises to offer New Beginnings aimed at keeping a resident's world from shrinking as they age in place."

SOAR is offered as part of an inclusive leasing package to current residents of Tera Vera, and as a free introductory offer at Veranda Vistas. The special includes four hours concierge service per month and will be offered for three months free to current residents and new customers at Veranda Vistas when they sign a new lease by May 31 and move in by August 1, 2021.

About TLC Properties
TLC Properties is a family-owned business that has provided award-winning property asset management and operations services to Springfield, Missouri, and the surrounding region for over 30 years. Today, TLC Properties offers over 25 multifamily apartment communities, housing over 7,000 residents with an additional 1,195 units scheduled for development. TLC Properties is known for its high-quality, innovative apartment communities and unbridled customer service.
For more information about TLC Properties, visit the website at www.tlcproperties.com.