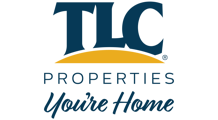 Blog Home
Top 3 Reasons People Choose Apartments Over Home Ownership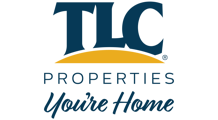 Your living situation is an integral part of your lifestyle, so it is sometimes hard to determine the best option.

We get it. Which is why we are going over the reasons you may consider apartment living over homeownership.

Convenience in inclusive apartment packages
Apartment living brings convenience in many ways. Residents are responsible for paying rent and taking care of their apartments. Not much more.

An apartment's property management takes care of any maintenance issues and, regular maintenance does not permit extra costs to the resident.

The resident is also not responsible for any lawn care or other routine maintenance so, you do not have to spend time or money worrying about it.

Value in amenities, maintenance, and community
Apartment communities bring value to the resident. The first way is through the amenities.

Many apartment communities have pools, fitness centers, tanning beds, dog parks, and even shuttle busses. If you were to purchase all those memberships on their own, the monthly or yearly cost would be very high.

At an apartment, you have access to these things at any time—with no extra charge! They are also within your apartment community, so you can save time and money by not having to travel.

Apartment communities can also bring value through events. Often times, communities will put on events with food and fun for their residents. This brings value to a resident's life by providing free food, activities, or relationships made with other residents.

As we mentioned earlier, apartment residents can spend less money maintaining their homes, which means, no more worrying about lawn care or emergency fixes.

Less commitment in renting
Finally, apartments are accessible because they require little commitment. The apartment lifestyle allows you to only give a year (or sometimes less) of your undertaking.

Want a change of scenery? You can quickly move into another apartment. Changing roommates? You can easily change floor plans more frequently.



With an apartment, you aren't stuck if things change or if you need a change.

There are apartments for everyone: any style, any floor plan, any time in your life.
Check out our shuttle bus properties that are located near local campuses. Check out our spacious (but still low maintenance) Townhome options. Check out our 55+ Communities