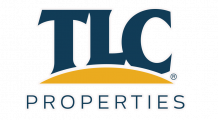 Blog Home
Top 7 Springfield Instagrammers: Local Instagram Feeds to Follow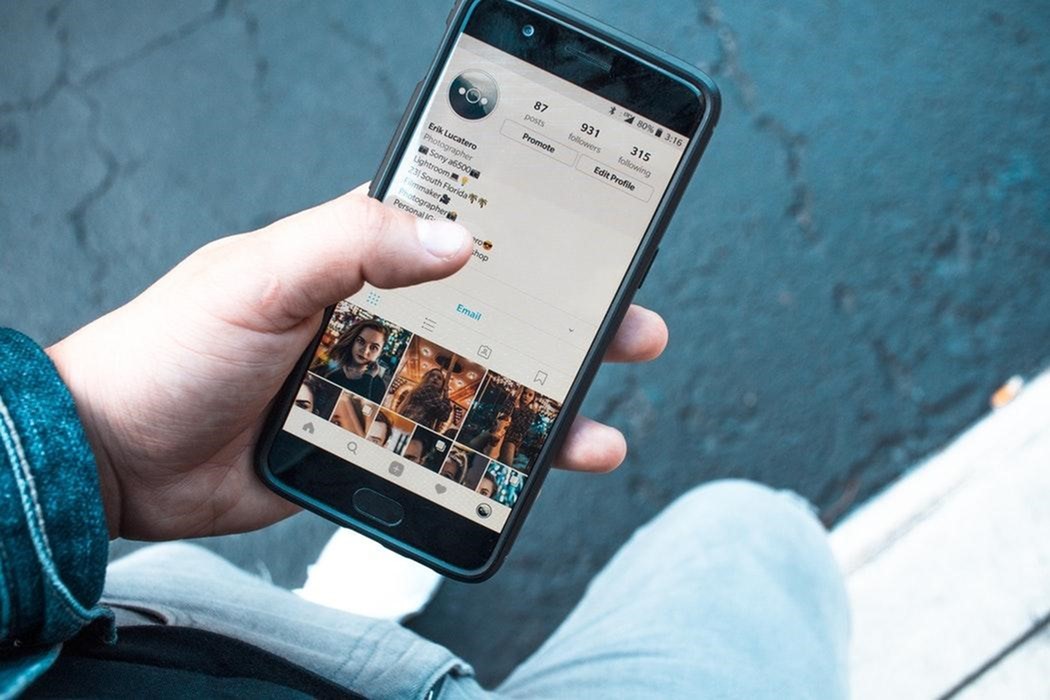 What makes for a great Instagram feed? Aesthetically pleasing photography, of course, but sprinkle in some interesting insight, fun contests, and insider information, and you've found yourself an Instagram feed worth following! Springfield is home to several locally Insta-famous 'grams that hit all the above checkmarks.

From DIY decor to food giveaways, flower trucks, nightlife, shopping, and more, these diverse accounts cover the best of 417 in the form of visually-appealing slices of real life around the Ozarks.

With so many interesting local Instagram accounts, though, how do you know which are worth your time to follow? The team here at TLC Properties has done the hard work for you, endlessly scrolling through feeds to determine the top seven accounts which sparked the most joy. The main measure for determining who earned a spot on our list? If we were left with legitimate thumb cramps from the double-tapping "love," that was a good sign.

Read on to discover the best Instagram feeds that'll have you double-tapping too!

A Beautiful Mess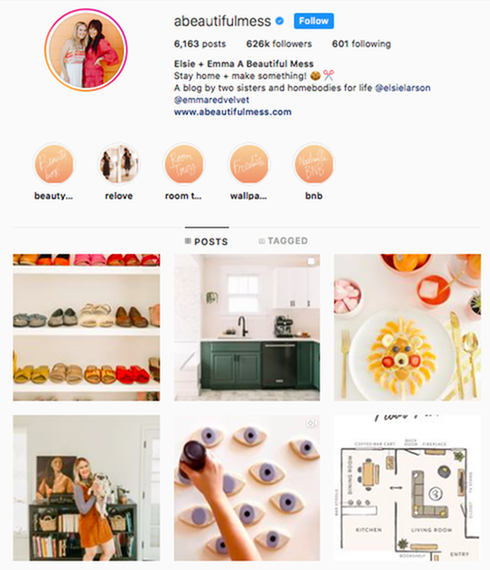 An extension of their Springfield-based lifestyle blog, this Instagram feed is filled with beautifully-curated design inspiration that puts Pinterest to shame. As the name suggests, @ABeautifulMess is all about living a creative, and sometimes messy, life. Their feed and corresponding blog cover a variety of categories, including crafts, home decor, recipes, advice, and photography.

Fun fact: Does this feed's design aesthetic seem familiar to you? The creative minds behind "A Beautiful Mess" partnered with the owners of local bar Scotch & Soda and together opened Golden Girl Rum Club on Central Park Square in Springfield. Their uniquely creative style is reflected in the branding and decor at Golden Girl.
Viral.417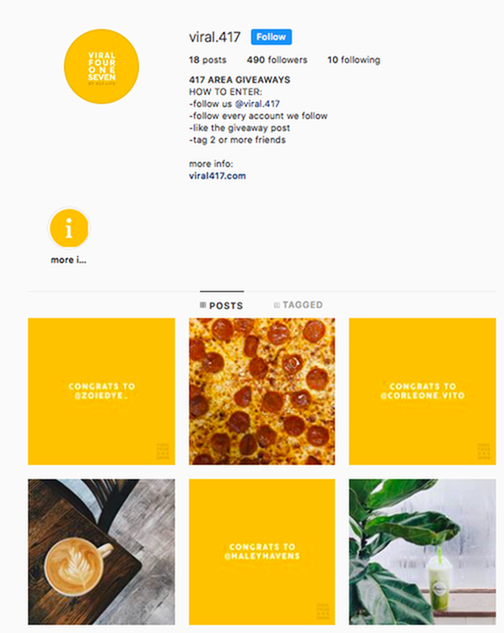 Do you love winning free stuff? Of course you do! @Viral.417 is the Instagram account to follow for some of the area's best giveaways to popular local eateries, shops, and more. Entering is usually as simple as following the account sponsoring the giveaway, liking the post, and tagging as many friends as possible for extra chances to win. Just some of the local businesses who have partnered with Viral.417 include: The Big Slice, Modern Society, Black Sheep Burgers & Shakes, and 5 Pound Apparel. These local giveaways used to be hosted on Viral.417's sister-feed, @Curate417, but are now exclusively found here as of late 2018. Good luck!


Love Springfield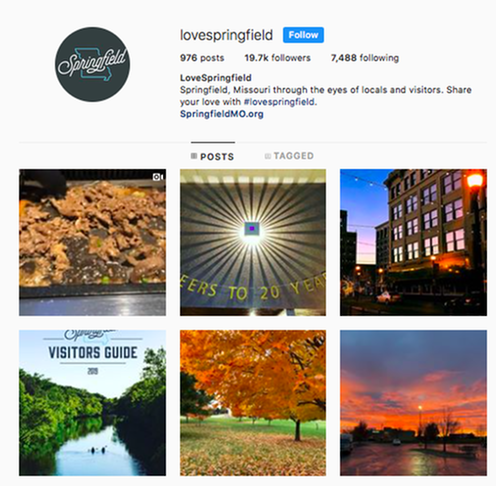 From food, to events, local hot spots and more, @LoveSpringfield covers the best that Springfield, MO has to offer. They're also known for highlighting user-generated content, so make sure to tag your best Springfield photos with the hashtag #LoveSpringfield for a chance to be featured!


DowntownSGF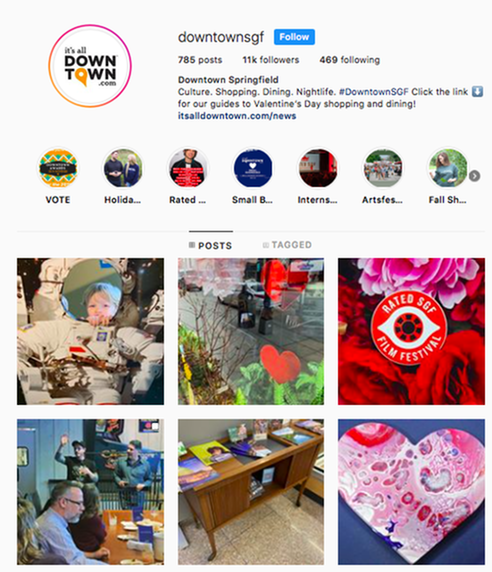 For the 411 on downtown 417, you've come to the right Instagram account. @DowntownSGF is your go-to source for culture, shopping, nightlife, dining, and more in the heart of Springfield. What's great about this account is that they'll often reveal news and tips about local hot spots before you'll hear it anywhere else. Become a downtown insider with this account; your friends will be left wondering how you know so much about all the coolest #417spots.


417 Drone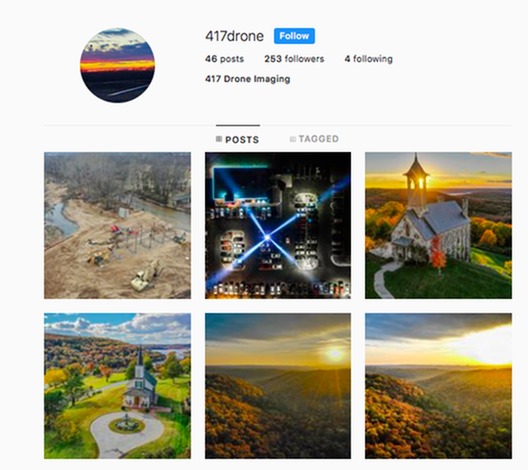 Gain a new perspective on 417-land by following @417Drone. The owner of this account sends his drone flying high across the Ozarks to capture beautiful eagle's-eye views of various landmarks and naturescapes. Some of our favorite images from this account involve fireworks; we've all watched them from the ground, but seeing fireworks at eye-level in the sky from a drone's camera is a whole new visual treat.

Foodie of Springfield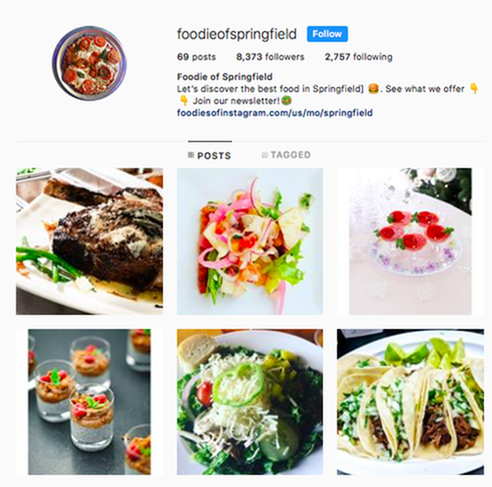 Fair warning: This Instagram feed will make you hungry. Very hungry. For anyone who loves discovering new food in 417, this is the account to follow. @FoodieofSpringfield arguably has the best gig ever, hopping around the Springfield restaurant scene on a mission to capture and share the best plates this area has to offer. Are you a self-proclaimed foodie photographer yourself? Make sure to use the hashtag #FoodieofSpringfield when you post your photos on Instagram for a chance to be featured on this feed, which boasts a cool 8,373 followers at the time of publication.


Ozark Mountain Flower Truck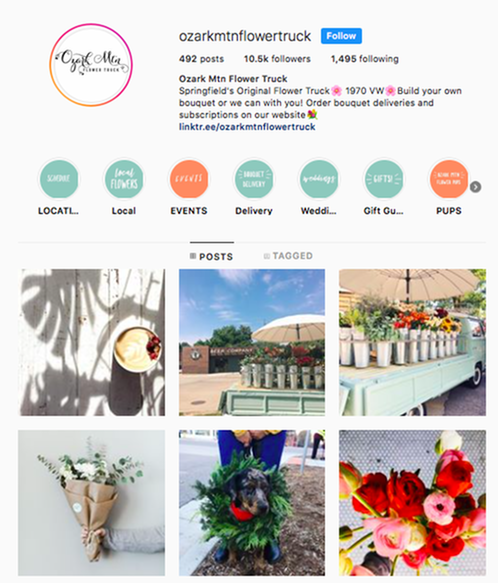 Not only is this Instagram feed just plain ol' pretty to look at, but by following @OzarkMtnFlowerTruck you'll also be the first to know where to find this traveling garden on wheels (their location varies from day to day). They're also known for bouquet giveaways from time to time — and who wouldn't love free flowers?

Insta-worthy!
Instagram scrolling never looked this good! With so many fantastic local Instagram accounts to follow, you'll be an expert on all things 417 in no time.

What is your favorite 417 Instagram account? Share with us in the comments below, then make sure to share this list with your fellow followers on Instagram and Facebook.