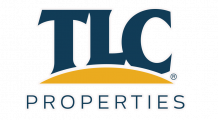 Coryell Courts Apartments
Coryell Courts is located in North Springfield and offers luxurious apartment home living. Enjoy the heated pool, resort style hot tub, large fitness center, movie theater, sports courts, playground, grill pits and so much more! Make your home at Coryell Courts today.
Your Review
Submit a Review

Resident Reviews
|Recommended: YesGREAT STAFF and VERY PEACEFUL — Very very very peaceful , I forget I have neighbors they so quiet . Staff seems to always be on call at all times . Very straight forward people
|Recommended: YesWe love it here — We have owned two homes and were worried about moving in to an apartment. However, we really love it here. The staff is friendly, the apartments are clean, maintenance is timely, and there are a lot of amenities.
|Recommended: YesAll very helpful and love the amenities — Absolutely
|Recommended: YesGood, Affordable Apartments — The facilities are extremely nice for the price range. Staff is helpful and everything is maintained fairly. I would recommend these apartments to anyone.
|Recommended: YesGood place to live — It is a good place to live
|Recommended: YesIncredible — This apartment has been the best I've lived in yet. The office associates are always friendly and fast to assist me. I've greatly appreciated all my interactions with them.
|Recommended: YesI really enjoy it here — Family friendly
|Recommended: YesI love living at Coryell Courts and the Staff are so helpful — Anytime I have put in a work order, they fix it within a day or 2. Very speedy. I feel very safe with the Security that Coryell Courts has established and I love all the amenities Front office people are so helpful and very nice. Truly feel like they have your best interest at heart
|Recommended: YesGreat place to Live — This is a great community to live in, very safe and friendly staff and neighbors. The units are huge and we'll maintained. We love it here
|Recommended: YesLoving it so far — I really enjoy living here so far The office has been super friendly and accommodating.
|Recommended: YesAwesome Place — We absolutely love living here. The leasing staff are super nice and extremely helpful. This is a beautiful property and they really maintain it well. The rent is very affordable and we like all of the amenities.
|Recommended: YesWould reccommend. — Living there was nice. The personnel there were very friendly and never had any issue with maintenance of the facility. The responses were quick when requesting maintenance as well. Although there were no elevators, don't let it discourage you from living there.
|Recommended: YesIT's nice but maintenance is SLOW — Its cute and clean but it takes weeks to get things fixed and you have to call multiple times until they finally show up.
|Recommended: YesThe Luxury Living of the North Side — If you are looking for luxury living with a side of modern elegance, then this is the apartment complex for you. I know most people think the north side is not the place to be, but contrary to opinion Coryell Courts is a Diamond in the rough. Can I start by stating how the managers, Carl and Ada, go above and beyond to ensure that I am notified of anything that may be happening at the complex. Not to mentioned, they put an extra dose of attention to detail when solving issues I bring to their awareness. Courts has this most awesome maintenance team that handles requests within 24hrs or less, which was unheard of at my previous complex. Oh yeah, I definitely need to mention that I live in a 1425sqft oasis on the 4th floor with ELEVATORS It has a gorgeous view and the most spacious closets I have ever had in my life. If you are looking for high-end living on the happening side of town then come to Coryell Courts and grab you an apartment today