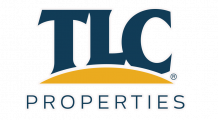 Hawthorn Suites Apartments
Hawthorn Suites is more than just an apartment; it is a lifestyle. With spacious studio, one, two and three bedroom apartments, this community has something for everyone. Residents will love being located directly off Republic Road with quick access to all that Springfield has to offer. Amenities include an outdoor swimming pool, secure entry buildings and free membership to the YMCA.
Your Review
Submit a Review

Resident Reviews
|Recommended: YesLove this property — Hawthorn Suites is a great option for anyone looking to move out on their own. The landlord is super friendly and very helpful. They've got great amenities and with the YMCA being next door, it's very convenient. It's quiet, safe, and affordable. I love it here
|Recommended: YesGreat Place to Live — This is a great location. Quiet and safe neighborhood, close to to everything, friendly neighbors. Very happy living here.
|Recommended: YesIt's a great place to live. — I've only been here for a year but it's a nice quiet complex. And having access to a pool and the YMCA right next door is definitely a perk.
|Recommended: YesFantastic Property, Professional, Helpful, Courteous, Well Maintained, Good Location, Secure. — We've lived here for just a couple of weeks but we couldn't be more pleased. The property manager and grounds crew are professional and conscientious about making these apartments very comfortable living accommodations. We are located in close proximity to great shopping, fantastic restaurants, and major highways. While we live in close proximity to others, the walls have been insulated very well and we've never heard anyone else making noise. We feel safe and secure as well.
|Recommended: YesGreat place to live, pet and family friendly community — Modern, spacious apartment homes, easy parking availability. One of very few properties that will allow large dogs we have a Great Dane . The management and maintenance staff have been very friendly, helpful and professional. We very rarely hear any sounds from the neighbors, and the units seem to be energy efficient. I would highly recommend.
|Recommended: Yes
Great place to live — My husband and I have lived at Hawthorn suites for three years. The property is very nice We loved the layout of our one bedroom apartment It has an open floor plan and large bathroom and a large bedroom with a great walk in closet They keep the property in great condition Maintenance is very timely and everything that you need addressed is taken care of. We love the keyless entry and the gate with video calling feature so you can talk to whoever is trying to access the gate. There is always plenty of parking so you never have to worry about not being able to find a spot. They also have a security company that monitors the property which is extremely nice You get a complimentary YMCA membership while you live there and it's just next door so you can walk over The property manager Carl is AMAZING He is extremely professional and courteous and really cares about his residents He always addressed any questions we had in a timely manner and is great to work with He has been the best property manager that we have had in the three years we have lived there We have really enjoyed living here All of the residents are very nice I am glad we chose Hawthorn Suites
Thank you so much for your kind words and thank you for your willingness to leave a review for the property. Would you mind to copy and paste your review to TLC google or Hawthorn Suites Apartments google so that more people may be able to read your kind words?
|Recommended: YesApartment — Manager is always prompt in responding
|Recommended: YesWould recommend — We moved into a furnished unit on the third floor, back in October. It was beautifully appointed, clean, and came with everything you could need for short term lease. Now we've moved to a first floor, unfurnished unit. We've had a few maintenance issues, but the staff is friendly and efficient, and our needs have been attended to. Carl, the property manager, is attentive and takes good care of his tenants. The pet policy is wonderful - it's so hard to find a rental when you have a large dog, and our Great Dane has been welcomed with open arms. Overall, I would highly recommend Hawthorn Suites Apartments.
|Recommended: YesGood place to live — Really a pretty good place to live. The apartments are kept in good shape and they're picky about how they are restored after someone moves out. The free YMCA is awesome, free internet, and I like the keyless entry. It's also hard to beat the location. 3 grocery stores within 5 minutes of you and 2 major highways and the conservation center right down the road. Had a few problems with cars being broken in to but then they increased the security and changed security services. They've got 24 hour maintenance and they get to you fast, and Carl the property manager knows his job, will treat you fairly and make sure you understand whatever you need to know. It's been a good place to live.
|Recommended: YesGreat-Thin Walls — Everything here is great, except for the fact that the floors are really thin. If you live below someone, be prepared to hear their every movement
|Recommended: YesGreat people, great place — Some of my buddies and myself lived here comping out of college as we got on our feet, got married, etc. We shopped around for apartments and settled on this one due to the great location, friendly staff, excellent layout, and great safe community. Carl, the property manager has been nothing short of phenomenal to work with. Integrity is highly valued in his office and myself and my roommates have nothing but good things to say of how he handles the property. Great people, great location, great facilities, and fair price. Hard to go wrong
|Recommended: YesGreat place to live — I've only been here for a short time but I really like it so far. Management is very nice and easy to work with.
|Recommended: YesGreat Apartments — My husband and I have really loved living here at Hawthorn Suites. We enjoyed the pool in the summer, the FREE YMCA membership, and the convenience of our apartment in relation to the many restaurants and shopping centers in Springfield. We especially appreciated Carl the manager and his hard work He was always very kind and punctual. If you are looking for a place to live Hawthorn Suites is a great option
|Recommended: YesGreat Experience at Hawthorn — I've lived here since May of 2016 and have nothing but great things to say about Hawthorn Suites. Their apartments are well maintained, and anytime there is a problem maintenance or noise the staff will take care of it that day. I would highly recommend