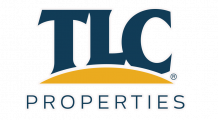 Battlefield Park Apartments
Welcome home to Battlefield Park Apartments. Relax by the sparkling water of the pool, work off your stress in the fitness center, stay tan year round in the tanning beds, enjoy a smoothie at the smoothie bar or catch the shuttle to MSU. Battlefield Park has it all.
Your Review
Submit a Review

Resident Reviews
We love it here since 2006
|

Recommended: Yes
Louise thank you so much for the kind words about our staff. We are happy you have chosen to be a long term resident here at Battlefield. Please let us know if there is anything else we can do to make your stay with us pleasant
Nice updated units
|Recommended: Yes
It's close to everything so that's really nice
Thank you Kaylee we really appreciate the kind words. We are very glad you are enjoying your apartment and if we can assist you with anything let us know.
Love it
|Recommended: Yes
Tell them its good
Joseph thank you very much! We appreciate the kind words and we strive to continue to bring you the best service and apartment homes that we can provide.
Tenant
|Recommended: Yes
Michelle and I have been here for one week as of Tuesday and we couldn't be more happy with the apartment. you guys have been absolutely great I look forward to many great years with Battlefield Park
Thank you so much for the review! We are glad you enjoy living here so far!
FANTASTIC
|Recommended: Yes
It is a wonderful complex Highly recommend
Thank you so much for your review! We are so pleased to know you enjoyed living at Battlefield Park Apartments!
Great place to live.
|Recommended: Yes
It is a very calming place to live. I feel safe living here.
Kate- thank you for leaving a review! We are so glad to have you and are glad to hear this is a good experience for you!
Great place to live|Recommended: YesThis is the best place I've ever lived. I feel safe, staff is easily accessible, and I've had zero problems.
100 recommend|Recommended: YesThe place was so so CLEAN when I moved in, I couldn't believe it. You would never know anyone lived in it before you. Thank you Battlefield Park
Great place to live|Recommended: YesI just recently moved in and the staff here has been so helpful with keeping me updated before I moved in, everything was ready for move in when I got to the office, and Rachel was so nice and helpful during our move in inspection. I have two small girls and neighbors have been nice when passing on the stairs or in our breezeway Maintenance and grounds are super nice and professional. I have loved everything about the apartment and the community
I like it|Recommended: YesI tell them I love my apartment. It's close to everything I need. Management is friendly and helpful. Maintenance is quick in fixing things.
Just moved in July 2018 so fair we have enjoyed living here. The apartment is great above average, feels like home.|Recommended: YesSince we just moved in I can't really say a lot. I we are enjoying the apartment feels like home. The apartment is above average when it comes to apartments and I have lived in several. The noise from neighbors is loud at times especially those living above, but the is apartment life living. The staff are great and friendly. So been a great experience would recommend them to anyone.
Pleasant property|Recommended: YesPros Nice summer pool, friendly staff, well maintained property, very pet orientated, good online service, clean apartment, nothing is broken or stained in apartment, and just a good experience. Cons I wish there was a hot tub
I have only been here for three days, but I think the grounds are great. Clean and very well kept.|Recommended: YesI would say this is a great place to live.
Battlefield Park Review|Recommended: YesI've only been living at Battlefield for a few weeks but it is by far my favorite apartment I've lived at in Springfield. Everyone is very friendly and I really feel like they care about their residents.
Great Place for my Family|Recommended: YesWith my 2 older kids out of the house it is nice to move to a smaller place. Pool, fitness center, and close to anything we need in springfield. We are glad we moved here