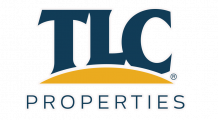 Battlefield Park Apartments
Welcome home to Battlefield Park Apartments. Relax by the sparkling water of the pool, work off your stress in the fitness center, stay tan year round in the tanning beds, enjoy a smoothie at the smoothie bar or catch the shuttle to MSU. Battlefield Park has it all.
Your Review
Submit a Review

Resident Reviews
|

Recommended: Yes
Amanda thank you so much for the kind words we strive extremely hard to make our residents feel safe and at home here at Battlefield Park. We are so happy you have chosen to live here with us and if there is anyway we can help please let us know.
|Recommended: Yes
Loving Where I'm Living — I really love living here at Battlefield Parks Apartments. Upon move-in, we had a few maintenance requests which were taken care of IMMEDIATELY literally all four things were taken care of that same day We have never lived somewhere that was so on-it when we have a maintenance request or questions. The staff is always courteous and friendly. We can hear our neighbors' dogs barking and running around upstairs, but that's nothing that, of course, isn't the fault of the management team.
Megan we are so glad you are loving your time and apartment here at Battlefield. We strive to take all issue that come up and solve them as quickly as possible. We appreciate your kind words about the staff here and if you ever need anything please reach out to us. Also thank you for renewing for another year with us.
|Recommended: Yes
A safe, home-like, awesome environment — I have never felt safer at a complex before. The rooms feel like home and are comfortable and aesthetically pleasing. I love the staff and how efficient they are too
Tavia thank you so much for the kind words, We here at Battlefield strive to provide our residents with the best possible apartments and service that we can. Thank you so much for choosing to live here at Battlefield. If you ever need anything feel free to reach out to us
|Recommended: Yes
We love it here since 2006 — We love our maintenance man, he fixed my sink today. And our yard man is friendly and helpful when ever we need some
Louise thank you so much for the kind words about our staff. We are happy you have chosen to be a long term resident here at Battlefield. Please let us know if there is anything else we can do to make your stay with us pleasant
|Recommended: Yes
Nice updated units — It's close to everything so that's really nice
Thank you Kaylee we really appreciate the kind words. We are very glad you are enjoying your apartment and if we can assist you with anything let us know.
|Recommended: Yes
Love it — Tell them its good
Joseph thank you very much! We appreciate the kind words and we strive to continue to bring you the best service and apartment homes that we can provide.
|Recommended: Yes
Good — not sure yet, too new
Thank you for the review Tyler- I am sure it will stay at 5 stars while you are here with us! Let us know if you need anything!
|Recommended: Yes
Very nice complex and professional staff. — I love living here. The apartment is beautiful however it is not sound proof. People walking can be heard by the downstairs tenents. However, tv and radio can not be heard only heavy footsteps and animals running.
Valarie- thank you so much for the review. We enjoy having you here as well! If you guys ever need anything, let us know!
|Recommended: Yes
Tenant — Michelle and I have been here for one week as of Tuesday and we couldn't be more happy with the apartment. you guys have been absolutely great I look forward to many great years with Battlefield Park
Thank you so much for the review! We are glad you enjoy living here so far!
|Recommended: Yes
FANTASTIC — It is a wonderful complex Highly recommend
Thank you so much for your review! We are so pleased to know you enjoyed living at Battlefield Park Apartments!
|Recommended: Yes
Great place to live. — It is a very calming place to live. I feel safe living here.
Kate- thank you for leaving a review! We are so glad to have you and are glad to hear this is a good experience for you!
|Recommended: YesGreat place to live — This is the best place I've ever lived. I feel safe, staff is easily accessible, and I've had zero problems.
|Recommended: Yes100 recommend — The place was so so CLEAN when I moved in, I couldn't believe it. You would never know anyone lived in it before you. Thank you Battlefield Park
|Recommended: YesGreat place to live — I just recently moved in and the staff here has been so helpful with keeping me updated before I moved in, everything was ready for move in when I got to the office, and Rachel was so nice and helpful during our move in inspection. I have two small girls and neighbors have been nice when passing on the stairs or in our breezeway Maintenance and grounds are super nice and professional. I have loved everything about the apartment and the community
|Recommended: YesI like it — I tell them I love my apartment. It's close to everything I need. Management is friendly and helpful. Maintenance is quick in fixing things.