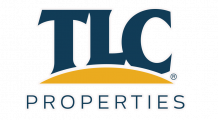 Battlefield Park Apartments
Welcome home to Battlefield Park Apartments. Relax by the sparkling water of the pool, work off your stress in the fitness center, stay tan year round in the tanning beds, enjoy a smoothie at the smoothie bar or catch the shuttle to MSU. Battlefield Park has it all.
Your Review
Submit a Review

Resident Reviews
Just moved in July 2018 so fair we have enjoyed living here. The apartment is great above average, feels like home.
|

Recommended: Yes
Pleasant property|Recommended: YesPros Nice summer pool, friendly staff, well maintained property, very pet orientated, good online service, clean apartment, nothing is broken or stained in apartment, and just a good experience. Cons I wish there was a hot tub
I have only been here for three days, but I think the grounds are great. Clean and very well kept.|Recommended: YesI would say this is a great place to live.
Battlefield Park Review|Recommended: YesI've only been living at Battlefield for a few weeks but it is by far my favorite apartment I've lived at in Springfield. Everyone is very friendly and I really feel like they care about their residents.
Great Place for my Family|Recommended: YesWith my 2 older kids out of the house it is nice to move to a smaller place. Pool, fitness center, and close to anything we need in springfield. We are glad we moved here
Nice|Recommended: YesIt's nice
Battlefield Park Apartments are amazing
|Recommended: Yes
Battlefield Park Apartment employees meet, uphold and excel at always satisfying the needs of their tenants while maintaining a safe, comforting environment Parking is never a issue, neither is carrying trash a ridiculous distance and the maintenance has excellent time management it appears to me, as well as the friendly staff of course, because everything is done right away Everybody downstairs in the office is so happy to help in anyway they can, I feel like I have trustworthy neighbors with such a friendly staff. My studio apartment is nicely constructed with freshly painted walls, vaulted ceilings and wood flooring I overall love living here, without a doubt would I recommend this complex to friends
Thank you so much for the wonderful review! So glad Battlefield Park is meeting and exceeding your expectations. We love that you are enjoying your living experience here!!
Great place to live
|Recommended: Yes
I love living here.
Thank you so much for taking time out to review the property. We are so happy you enjoy living here at Battlefield Park Apartments!
Review
|Recommended: Yes
It's nice.
Thank you so much for the review Peter! We are so glad you enjoy living here at Battlefield Park Apartments!
Convenient
|Recommended: Yes
It's nice, great staff. Affordable.
Thank you so much for your review! We are glad you are enjoying your time here at Battlefield Park!
I had a really good experience living in these apartments and would definitely recommend them
|Recommended: Yes
I never had any problems with neighbors, maintenance, staff, etc. with these apartments.
Thank you for the wonderful review! We are so glad you have had a great experience here at Battlefield Park. Best of luck in the future!!
I love Battlefield Park|Recommended: YesVery nice, well kept apartments. The staff is very friendly and maintenance is always quick to attend to any issues. I love living here, and the office also gives away prizes and free food on special occasions
Love living here|Recommended: YesApartments are nice, staff is quick to fix problems. Only downside is walls are suuuuper thin
Great experience so far|Recommended: YesEveryone here is friendly and helpful, tenants and staff alike. Very clean and quiet, and the appliances are very new. Extremely good experience so far we only moved in a couple days ago
Great place to live|Recommended: YesI have lived at Battlefield Park for almost a year now and haven't had a bad experience yet. The apartment is in a great location, there is always a place to park close to your building, and they are efficient about getting your maintenance requests fixed. I can sometimes hear my neighbors above me and the traffic on the nearest road but I feel these are pretty standard when it comes to apartment living in the city. I tend to get a lot of packages, and the staff is always welcoming and helpful when I come in to pick it up. They also offer various events throughout the year to get you involved such as pool parties, free food in the office, holiday contests, Springfield Cardinals tickets, ice cream socials, and much more. They always strive to make it a fun and safe place to live and I'm glad I chose to live here.