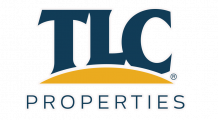 Battlefield Park Apartments
Welcome home to Battlefield Park Apartments. Relax by the sparkling water of the pool, work off your stress in the fitness center, stay tan year round in the tanning beds, enjoy a smoothie at the smoothie bar or catch the shuttle to MSU. Battlefield Park has it all.
Your Review
Submit a Review

Resident Reviews
I love Battlefield Park
|

Recommended: Yes
Love living here|Recommended: YesApartments are nice, staff is quick to fix problems. Only downside is walls are suuuuper thin
Great experience so far|Recommended: YesEveryone here is friendly and helpful, tenants and staff alike. Very clean and quiet, and the appliances are very new. Extremely good experience so far we only moved in a couple days ago
Great place to live|Recommended: YesI have lived at Battlefield Park for almost a year now and haven't had a bad experience yet. The apartment is in a great location, there is always a place to park close to your building, and they are efficient about getting your maintenance requests fixed. I can sometimes hear my neighbors above me and the traffic on the nearest road but I feel these are pretty standard when it comes to apartment living in the city. I tend to get a lot of packages, and the staff is always welcoming and helpful when I come in to pick it up. They also offer various events throughout the year to get you involved such as pool parties, free food in the office, holiday contests, Springfield Cardinals tickets, ice cream socials, and much more. They always strive to make it a fun and safe place to live and I'm glad I chose to live here.
Super friendly staff, well maintained|Recommended: YesLots of parking, everything is well maintained, neighbors are quiet, love that the entire complex is really pet friendly.
Great people to work with|Recommended: YesHelp all the time with things.
Battlefield Park is a great place to live in every way|Recommended: YesBattlefield Park Apartments are top of the line apartments with great prices for what you get. The staff are all very friendly and will help you with whatever you need as soon as possible. I love living here and can't imagine myself anywhere else.
Well priced and looks nice|Recommended: Yesi feel safe here and i feel at home immediately
It's was a great property|Recommended: YesGood community nice bed rooms, love and the keypad door and the speakers in the walls. Good cabinet space.
The property is nice and there is a lot of outside space if you have a dog.|Recommended: YesSome of the things in the apartment fall apart easily. The staff is usually very nice and helpful.
Great place to live|Recommended: YesThis is the first apartment I have lived in. I haven't even been here a week, but I love it already.These apartments are so nice and more than I really expected. There is always enough room for parking even when I come home late from a shift at work. The overall appearance of the apartment complex is beautiful Also the staff is very helpful and always replies to emails in a timely fashion.
Great place to live|Recommended: YesIt's been the best living experience since I moved to Springfield The staff are incredibly friendly and knowledgeable about anything I need help with. They are super prompt at fixing anything that needs it and it's a beautiful, spacious apartment to live at. It feels like home
Great place|Recommended: YesStaff is nice, grounds are kept up, if something needs fixing they are on top of it right away, and the best part, they are big dog friendly
A truly wonderful experience.|Recommended: YesI was definitely not dissatisfied with my stay here at Battlefield Park. I would recommend this TLC property to anyone who was looking for good service and newer facilities. Battlefield Park is one of the most quality TLC properties, in my opinion. The grounds are kept, the office staff are knowledgeable and fix issues in timely fashion. No real complaints.
Good Place|Recommended: YesI enjoyed the facility in its entirety