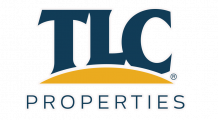 Battlefield Park Apartments
Welcome home to Battlefield Park Apartments. Relax by the sparkling water of the pool, work off your stress in the fitness center, stay tan year round in the tanning beds, enjoy a smoothie at the smoothie bar or catch the shuttle to MSU. Battlefield Park has it all.
Your Review
Submit a Review

Resident Reviews
I think this property is amazing
|

Recommended: Yes
I enjoy living here. The apartments are well cared for.|Recommended: YesI enjoy living here The apartments are clean, the appliances are kept up to date and there is plenty of space, The staff are very helpful and friendly. This is a great place to live
Reply|Recommended: Yes.
Great place to live, minimal problems|Recommended: YesSo far I've absolutely loved living here. Everything is great. My only complaint is that I can very easily hear my next door neighbors, and often the people below me I know the people below me can definitely hear me walking.
I really love Battlefield Park|Recommended: YesBattlefield Park is a great place to live especially if you're a college student like myself Super friendly staff that are there to help you with anything you may need
Great place, except for the noise|Recommended: YesA nice place except for the fact that we can hear the neighbors all the time, no matter what they do.
Great place, great price|Recommended: YesI can't say one bad thing about this apartment
Safe, quite, helpful staff, spacious apartment, clean, friendly neighbors, good facilities, awesome place to live.|Recommended: YesAbsolutely love living here. My roommate and I have had bad experiences with previous apartments and are continually impressed by Battlefield Park. The staff is always friendly and ready to help when we have questions. We feel it is a safe place to live and enjoy our neighbors. Not only do we love are apartment we love the community here
The best apartment experience thus far
|Recommended: Yes
I would highly recommend renting here. The apartments are beautiful and updated. It is obvious that TLC takes pride in their properties. From the available shuttle to the well kept pool, there are many perks to renting here.
Jenna, Thank you so much for the encouraging words; they are very uplifting for me and our staff here. We very much care about your experience here. Please let us know if we can do anything for you.
Awesome Apartment
|Recommended: Yes
Great living arrangement and even better staff
Bradley, thank you for the kind and encouraging words. We are always striving to make sure everyone here has an excellent living experience.
Amazing complex|Recommended: YesGreat layout, always parking available, wifi and cable is a great plus, staff is very helpful, maintenance was quick and you can hear your neighbors but just slightly. All in all one of the best complexes I've lived in and would highly recommend to others.
Excellent Apartment Complex|Recommended: YesI absolutely love these apartments. They are conveniently located. MSU is less than a 15 minute commute away. There are numerous restaurants, shopping malls, and businesses located within minutes of the complex. The staff is absolutely wonderful. They are extremely friendly and helpful. They communicate with their residents well and they truly care about the individuals that live in the complex. I can't brag enough about the staff at this complex, they are truly remarkable The grounds are well kept and maintenance requests are processed within the same day or within 24 hours of a call. The complex is well kept at night and I always feel very safe. If you are looking for a place to call home temporarily or permanently, this is the place
Great apartment complex. Love living here|Recommended: YesThis is a great place for anyone to live. It is a quiet, clean, property and I would recommend these apartments to anyone
I would recommend this community to anyone|Recommended: YesGreat location, with restaurants and groceries less than a minute away Very reasonable pricing. Facilities are great, including a small exercise studio and pool. Security monitors during the evening hours, and can be reached by phone if needed. Altogether, Very good community
Best Apartments in Town|Recommended: YesThis is the absolute best apartment I have ever lived in. I am in the older phase of buildings and it is much nicer than newer apartments I have had. The buildings are very well taken care of and service calls are addressed the same day most times. The grounds are kept impectibly clean and well manicured. They salt the sidewalks, walkways and parking spaces prior to possible inclement weather and they actually clean it up afterward They even snow plowed the parking lot I've never had that luxury anywhere else. The staff is amazing in the front office. And I don't hear my neighbor's anywhere near as much as I have in other apartments