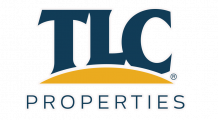 Battlefield Park Apartments
Welcome home to Battlefield Park Apartments. Relax by the sparkling water of the pool, work off your stress in the fitness center, stay tan year round in the tanning beds, enjoy a smoothie at the smoothie bar or catch the shuttle to MSU. Battlefield Park has it all.
Your Review
Submit a Review

Resident Reviews
Excellent Apartment Complex
|

Recommended: Yes
Great apartment complex. Love living here|Recommended: YesThis is a great place for anyone to live. It is a quiet, clean, property and I would recommend these apartments to anyone
I would recommend this community to anyone|Recommended: YesGreat location, with restaurants and groceries less than a minute away Very reasonable pricing. Facilities are great, including a small exercise studio and pool. Security monitors during the evening hours, and can be reached by phone if needed. Altogether, Very good community
Best Apartments in Town|Recommended: YesThis is the absolute best apartment I have ever lived in. I am in the older phase of buildings and it is much nicer than newer apartments I have had. The buildings are very well taken care of and service calls are addressed the same day most times. The grounds are kept impectibly clean and well manicured. They salt the sidewalks, walkways and parking spaces prior to possible inclement weather and they actually clean it up afterward They even snow plowed the parking lot I've never had that luxury anywhere else. The staff is amazing in the front office. And I don't hear my neighbor's anywhere near as much as I have in other apartments
I love living at Battlefield Park The staff if so nice and help with any question I have|Recommended: YesI definitely recommend Battlefield to anyone. Their really isn't a downfall. I love it here.
Perfect Apartment hideout in the Queen City of the Ozarks.|Recommended: YesBattlefield Park by TLC properties is a Springfield Treasure. This property is priced just right for Springfield. This community has everything you're looking for in an Apartment hideout in the Queen City of the Ozarks. The location, staff, community policies, amenities, and the unit setup for independent living is what makes this property worth it.
Battlefield Park is one of the best apartment complexes in Springfield.|Recommended: YesFrom the maintenance crew, the office staff, grounds keepers and nearly all of the neighbors this complex is exceptional. I live on the 2nd floor and can sometimes hear the comings and goings of neighbors, especially the ones who live right above me, but that's part of apartment life. I like this community and having lived in other complexes Battlefield Park is second to none in overall quality and professionalism. I've already recommended other friends to live here.
Love living here|Recommended: YesI have lived here over 3 years now and I have been very happy with every part of calling it home. If i have a maintenance issue it is fixed right away and by professional knowledgeable staff. The Apartment itself I love so much with so much closet space and big spacious rooms with a great layout. The staff is great and the benefits of living here are too many to name. If you are looking for an Apartment close to everything with bus lines if you you need them then this is your place.
Pretty good, very comfortable|Recommended: Yesquiet, comfortable, big kitchen and living room, staff are very nice, office will hold the package for you, so you don't worry about you will miss any package when you are not at home.
Great place to live, student or family
|Recommended: Yes
I love the location, and the look of the apartments. Never had any big issues, Amy small ones were fixed quickly by staff.
Teresa, thank you so much for the kind words and encouragement. We do our best to make sure your time here is as good as it can be.
Best Service and Great Place to Live
|Recommended: Yes
Compared to the awful property management I've had before in Springfield, especially at Wooten Co. whose own staff burglarized my apartment TLC Property Management is an oasis in a desert. The staff treats your problems in a timely, convenient, and very friendly manner. The staff is quick to resolve any issues a resident may have and genuinely cares about renters. Online notifications for maintenance and rent payment is amazing. Upkeep and quality of property is impeccable. I am so much happier and relaxed in my life just from moving to a property I know I will have no issues with. Highly recommend Battlefield Park Apts and TLC Properties
Alexa, we appreciate your kind words. We do care about our residents and work hard to make there time here enjoyable. Thank you!
Best apartment I have ever lived at.|Recommended: YesVery clean, nice community. Very reasonably priced for the outstanding quality of services available.
Great place to live|Recommended: YesUp to Date appliances, nice neighbors, and enjoy the location
Pleasant and everything I needed in a temporary home.|Recommended: YesIt's pretty great living here everything is functional and I don't see experience any lack in the overall property and how it is being run.
Convenient|Recommended: Yeslocation