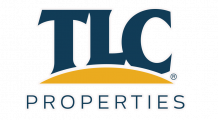 Battlefield Park Apartments
Welcome home to Battlefield Park Apartments. Relax by the sparkling water of the pool, work off your stress in the fitness center, stay tan year round in the tanning beds, enjoy a smoothie at the smoothie bar or catch the shuttle to MSU. Battlefield Park has it all.
Your Review
Submit a Review

Resident Reviews
Great place to live, student or family
|

Recommended: Yes
Teresa, thank you so much for the kind words and encouragement. We do our best to make sure your time here is as good as it can be.
Best Service and Great Place to Live
|Recommended: Yes
Compared to the awful property management I've had before in Springfield, especially at Wooten Co. whose own staff burglarized my apartment TLC Property Management is an oasis in a desert. The staff treats your problems in a timely, convenient, and very friendly manner. The staff is quick to resolve any issues a resident may have and genuinely cares about renters. Online notifications for maintenance and rent payment is amazing. Upkeep and quality of property is impeccable. I am so much happier and relaxed in my life just from moving to a property I know I will have no issues with. Highly recommend Battlefield Park Apts and TLC Properties
Alexa, we appreciate your kind words. We do care about our residents and work hard to make there time here enjoyable. Thank you!
Best apartment I have ever lived at.|Recommended: YesVery clean, nice community. Very reasonably priced for the outstanding quality of services available.
Great place to live|Recommended: YesUp to Date appliances, nice neighbors, and enjoy the location
Pleasant and everything I needed in a temporary home.|Recommended: YesIt's pretty great living here everything is functional and I don't see experience any lack in the overall property and how it is being run.
Convenient|Recommended: Yeslocation
Luxury living that is conveinant to everything, shopping, etc. Love pet.|Recommended: YesNice, Neighbors quiet but friendly.
Great place to live
|Recommended: Yes
I've lived here for almost 4 months now and this is the nicest apartment I've ever lived in The staff is so nice and make great smoothies in their smoothie bar. Great gym and tanning beds The maintenance team is super fast and friendly if I ever need anything fixed. I love my vaulted ceilings and huge balcony. I have so much fun living here. Such fancy apartments that are affordable and so clean and high tech I never want to move
Thank you Kia for the kind words. We are so glad to hear that you feel settled and comfortable here. Do not hesitate to let us know if you need anything.
I love living here
|Recommended: Yes
I love the environment and the layout of my apartment. its quiet at night and all around a good place to live.
Cassidy, we thank you very kindly for your complimentary feedback. If there is anything we can do to serve you better please let us know.
Best place to live in springfield|Recommended: Yeswe love it here. this isn't just an apartment, it's a home. friendly staff, good amenities, good location, and an overall great place to live.
Clean, comfortable, people and pet friendly, welcome home
|Recommended: Yes
My family and I were very comfortable in our 4 bedroom, 2nd floor apartment. It was very clean and warm in winter and cool in the summer. We felt very safe and our neighbors were friendly. Some are college students and others are working families. Noise was never an issue. We also had our dog. These apartments are very animal friendly with plenty of space to walk your dog. I would recommend Battlefield Park apartments to anyone
Thank you!
Its a great place to live.|Recommended: YesThis is my first apartment experience and it's been great so far. Everyone is quite, the upkeep is great, everything is done in a professional timely fashion. I would recommend Battlefield Park Apartments to anyone.
Awesome property|Recommended: YesI love these apartments, they have excellent amenities and have an awesome staff. From time to time parking can be an issue but it s never anything to terrible. They have reasonable rates and communicate when issues come up. Maintenance is always timely and done right, if there is ever an issue with it they fix it right away. If I had a complaint it would be that occasionally the neighbors can be incredibly loud and they can be inconsiderate.
Excellent|Recommended: YesThe staff knows me by name and is always very helpful! Everyone is very friendly.
Quite comfy living|Recommended: YesThe apartment complex is clean quite and comfy place to live in