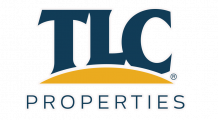 Cambridge Park Apartments
Cambridge Park is a peaceful place, where you can relax and enjoy your time at home, while still having easy access to all of Springfield. Relax by the sparkling waters of our pool, or work off the day's stress in our fully equipped fitness center. Stroll, jog, or bike down the nearby South Creek Greenway Nature Trail. You could also just relax and have a sip of your favorite beverage on your deck while enjoying the quiet serenity you'll find at your new home.
Your Review
Submit a Review

Resident Reviews
It was fine
|

Recommended: Yes
It's a great place to be and I only been here two days and yet I would recommend this place to anyone I knew|Recommended: YesLiving here is quite everyone is so nice and willing to help. A big plus is I told them a problem and they got it fixed the same day I love that.
Wonderful staff
|Recommended: Yes
The staff was absolutely fantastic to work with, they were helpful in every way and did everything they could to help us. highly recommend, and very nice apartments with good prices
Hi Amanda! It has been our absolute pleasure to work with you and to have you as a part of our community! Please do not hesitate to let us know if you need anything. Thank you! Mel & Courtney
It's pretty nice.|Recommended: YesIt's a very comfortable place to live. I never have any problems. I can barely tell that I have neighbors because they are so quite.
Great place to live|Recommended: YesMel and Ali are both fantastic and always go above and beyond to help everyone. Overall I would recommend Cambridge park to anyone looking for a place to live for a reasonable price in Springfield
Great area, great staff, great service and beautiful apartments
|Recommended: Yes
After living down in Ozark and Nixa for the past 7 years I was concerned when I initially decided to move up into Springfield. After doing much research I decided on Cambridge Park Apartments due to the overwhelming amount of positive feedback. Needless to say, my expectations were not only met but exceeded. Mel was quick to take care of me and very helpful with all my needs. My apartment was very clean with brand new carpet and blinds and very few issues. In addition, Mel had already gone through and found any issues he knew needed to be fixed and had a maintenance list ready. That list didn't last long though because maintenance took care of every fix within the first week of my stay. I am incredibly happy with my current residence and if you are on the fence about renting at Cambridge Park I wouldn't hesitate to tell you to jump right in.
Hi John! Thank you very much for choosing Cambridge Park as your new home! I am extremely happy to hear that we were able to make your transition to Springfield a positive one. We are more than happy to help in any way that we can and please do not hesitate to let us know if you need anything at all! We are excited to have you as a member of our community and look forward to getting to know you better! Thank you again! Mel Guinn, Property Manager Cambridge Park Apartments 2828 S. Nettleton Ave. Springfield, MO 65807 P: 417-886-6191 www.cambridgeparkapts.net
Awesome Staff|Recommended: YesThe apartment office staff are super friendly and extremely helpful
Best apartments in springfeild|Recommended: YesFriendly staff and you can't hear traffic. Wonderful apartments that are quite and we'll insulated. Definitely worth the price.
Amazing apartment|Recommended: YesThis apartment has been a amazing place to live The staff are always friendly and willing to help when needed and overall, i would recommend this to all of my friends
Great experience|Recommended: YesSuch a nice place to live
I love how the property looks and how people act.|Recommended: YesI hardly ever run into any problems. The neighbors are great and the staff always does a great job on helping my roommates and me whenever we need it. The only thing is that I wish the pool was a little bit cleaner.
Well kept and good area|Recommended: YesThat it's a good price and a god place to live.
Jenessa, the property manager is doing an exceptional job
|Recommended: Yes
Cambridge Park
Thank you for your review!
Nice apartment with friendly staff
|Recommended: Yes
I had an older apartment. It was outdated but insulated well, and very clean when I moved in. Newer apartments are very nice. I would recommend slowly remodeling older models. My patio door was shattered and took almost a month to get. Other mainetence was done on a timely manner so it was most likely an ordering issue with the vendor.
Hannah, Thank you for taking the time to write a review. We love to hearing feedback from past and current resident.
Overall a good place to live.
|Recommended: Yes
Company is pushy with lease renewal even 4 months away from end of lease. Other than that, everything is pretty good.
Ryan, We appreciate your feedback and glad everything else is good. Thanks for the review!