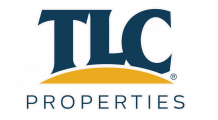 Cambridge Park Apartments
Cambridge Park is a peaceful place, where you can relax and enjoy your time at home, while still having easy access to all of Springfield. Relax by the sparkling waters of our pool, or work off the day's stress in our fully equipped fitness center. Stroll, jog, or bike down the nearby South Creek Greenway Nature Trail. You could also just relax and have a sip of your favorite beverage on your deck while enjoying the quiet serenity you'll find at your new home.
Your Review
Submit a Review

Resident Reviews
|

Recommended: Yes
Thank you for the review Carlos! We love having you as a resident here at Cambridge Park. Please let us know if there is anything else to make living here great! -Management
|Recommended: Yes
Roomy with a view — I really like living in Cambridge Park, because it's really a place that feels like home. The pool is great during the summer and I really enjoy our view from the balcony. We get great light in our Living Room through the glass doors and overall I feel like the apartment is a comfortable and roomy in size. The walk in closet was a plus, too.
Thank you for the review Kelsey. We greatly appreciate your feedback. Please let us know if there's anything we can do to make your time at Cambridge Park more enjoyable.
|Recommended: Yes
A comfortable place to live. — I love these apartments. They are central to just about everything. The staff is friendly and the amenities are great.
Thank you for the review Nancy. We greatly appreciate your feedback. Please let us know if there's anything we can do to make your time at Cambridge Park more enjoyable.
|Recommended: YesLove it here. Great people. Great location. — It's very quiet and peaceful. Everyone keeps to themselves. Been here a year and haven't had to complain once. Maintenance is great. Always on top of everything.
|Recommended: YesAffordable, no nonsense — Good place for the price - a little out of the way for everything on campus or downtown, but the shuttle service is nice. Good value for amenities, quality, and location.
|Recommended: YesI love the property and haven't had any issues. — Cambridge Park is a quiet place to live with friendly staff. They are always willing to help you out and the maintenance is very timely.
|Recommended: YesI enjoy living here. — My husband and I have lived at Cambridge Park Apartments for two years, and just signed our third lease. We enjoy the staff, both office and maintenance, but do wish that the pet waste disposal bags and receptacles saw more attention from the complex. Sometimes, the bags run out for days before more are replaced, and the cans fill up regularly without being emptied. That does not stop us from enjoying our life here and we look forward to another year
|Recommended: YesJust What We Were Looking For — This is a fantastic place for the price. Great amenities, good service, and nice, new living spaces for a low rate. Just what we were looking for when we moved in.
|Recommended: YesGreat Quality at an Affordable Price — This complex has a lot to offer. I live in a one bedroom on the second floor. The kitchen is a decent size with plenty of counter space, there's a pantry, the closet is huge, cable and internet are included, and there's a balcony with a screen door. The central AC heating is great didn't know it was a perk, but my last apartment didn't have it I have neighbors below and on two sides of me. Sometimes I'll hear them talking and once I heard music, but it's never been loud at all. Landscaping is good, but people aren't always good at cleaning up after their pets despite the fact that there are dog waste stations around the complex. Management did send a stern reminder to pet owners and it's been better so far. Overall, this place is great and I'm so glad I moved in
|Recommended: YesLove it here — The office staff is always friendly and willing to help you with anything. Quite neighbors, clean grounds, and overall great apartments for the price.
|Recommended: YesGreat Place for Good Price — Compared to many of the apartment complex's in town this one has the highest value. It's not cheap but it is not expensive either, especially for what you're getting. very quiet neighborhood that is also close to virtually everything.
|Recommended: YesCambridge Park is the place you can call HOME — Peaceful, secure, efficient, and many more qualities define Cambridge Park. I have been trying to find a home in Springfield for two years, and when I moved to Cambridge Park I found it!
|Recommended: YesGreat Place to live! — Have been here since November of 2014 and have nothing but great things to say!! Parking is always available, maintenance is RIDICULOUSLY fast, and the staff is very helpful and there is no shadiness with this Apartment complex.
|Recommended: YesThis property is spacious and homey, but a little outdated. — The staff and maintenance are amazing here, they make they experience of living here great. We have never had a maintenance issue that wasn t taken care of the next day and the office staff is always warm and welcoming. The apartment itself is a little older, but still looks great. They have done an incredible job with the upkeep of the apartment, however the carpet needs to go and few things need to be updated. My favorite part of the apartment is the spacious rooms and the affordable rent. Overall, I have loved living here and I would recommend for others to move in as well.
|Recommended: YesOutstanding — The past two years I ve lived in Cambridge, i had an awesome time living there. The staff is so friendly and they fix any problems you have immediately. The place is always clean and they always makes sure the sidewalks are clean during the cold weather. I recommend Cambridge to anyone that is staying in Springfield.