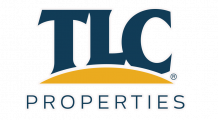 Coryell Commons
Coryell Commons is a new way of living for Springfield's 55+ community. Enjoy a relaxing day by the pool, work out in the fitness center, or have a cup of coffee in the community room. Welcome home to Coryell Commons Apartments.
Your Review
Submit a Review

Resident Reviews
|Recommended: Yes
Excellent place to call home for a while — The entire experience from meeting Dena to moving in is excellent The overall community is welcoming. We are grateful for the short term lease option.
Thank you Bonnie for your kind words. It is our pleasure to have you as a resident at Coryell Commons. Ken Oeser TLC 55+ Properties
|Recommended: Yes
I Love it here. Good place to Live — Its very quiet and homey here at Coryell Commons.
Thank you Issac for the nice comments. We are excited to have you as a resident at Coryell Commons. Ken Oeser TLC 55+ Properties
|Recommended: Yes
Very handy to get to places in Springfield. Love coffee in the morning. Love the monthly breakfast. It has so many great things to do. — It's great
Great residents make Coryell Commons. Thank you Patricia.
|Recommended: YesVery satisfied — It's extremely nice Security is good, very nice complex. Convenient to several retail locations.
|Recommended: YesWe love it here, the neighbors, staff, location, size of our rooms and the affordability. — We enjoy telling people how we wished we had moved here 4 years ago, we have been here for 2 years.
|Recommended: Yes
Excellent place to live — Beautiful apartments, fun opportunities for gatherings and games, very nice staff and neighbors
Thank you Bonnie. Ken
|Recommended: Yes
Extraordinary Service — One of my smoke detectors went "haywire" and started blaring every few minutes late on a Saturday night. Emergency Maintence was answered immediately and Cole arrived about 30 minutes later and replaced the defective unit AND the other 3 that were destined to go bad. It it so reassuring to know that help is always a phone call away. Coryell Commons is a great place to live and call home.
Thank you Betts, your kind words mean a lot. Ken
|Recommended: Yes
Beautiful property. Relaxed, communal atmosphere. — Plenty of activities and trips for the adventurous or relax by the pool with friends. Clean property, professional staff and service, friendly neighbors.
Thank you Allison, it is a pleasure to have you and Steven as a residents. Ken
|Recommended: Yes
Outstanding property — Ken always is responsive and helpful in all matters. He truly cares for his residents.
To kind Gerald to kind. Its is easy to take care of the wonderful residents which surround us. Ken
|Recommended: YesGreat work — Very professional
|Recommended: NoThe property is clean, quiet, secure, the apartments very nice. — It is quiet living at it's best. Neighbors all very friendly, but privacy is respected. The apartments are comfortable and nicely appointed.
|Recommended: YesVery well maintained, great management — quiet, convenient, clean, looks of amenities,good neighbors
|Recommended: YesLove it here. — It's new, it's clean, it's safe, it's close to so many things, The things that have came up are taken care of immediately. We have already refereed a friend and moved in also. Ken is always out and talking to everyone and they have alot of things to do, fitness room and parties.
|Recommended: YesNew Resident — Overall I have found the residents to be friendly and helpful. The office staff have been professional, courteous, friendly, and helpful. The complex is well maintained and the appearance is great. I moved two weeks ago and hope to spend many happy years at Coryell Commons. Connie Bennett