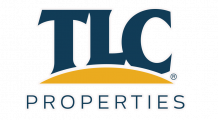 Coryell Commons
Coryell Commons is a new way of living for Springfield's 55+ community. Enjoy a relaxing day by the pool, work out in the fitness center, or have a cup of coffee in the community room. Welcome home to Coryell Commons Apartments.
Your Review
Submit a Review

Resident Reviews
|Recommended: Yes
Absolutely was a blessing — We lived at Coryell Commons for four months. We were pressed into a need for a short-term lease on a furnished place when we needed to vacate our previous rental home because of the owner moving in. We were in the process of buying a home so we also did not want to move all our belongings in and such wanted to rental a furnished unit. The staff was ever so accomodating to us - and while we knew our stay was just going to be short-term, we were treated like we were going to be there forever...... And it is indeed a place that we could. I would absolutely recommend this place to anyone - it is a great community of people, not just an apartment community
Thank you so much for your kind words, Bruce! We enjoyed having you and Margaret here with us! Please come by whenever you can!
|Recommended: YesQuiet, Good People, Great Location — Easy living here. Nothing to complain about.
|Recommended: YesCoryell Commons, you rock — We have been very happy living at Coryell Commons and satisfied that we chose to make the transition from home ownership several months ago. The staff has been gracious, accommodating, attentive to any of our needs or requests. The location of Coryell Commons is a definite plus as everything seems to be in close proximity to the complex. I would highly recommend this property to friends family
|Recommended: YesLove living at Coryell Commons — I would strongly recommend living at CORYELL COMMONS THE STAFF GOES OUT OF THERE WAY TO HELP AND THEY ARE SUPER FRIENDLY
|Recommended: YesAwesome place to live — I have never lived anywhere that they cared as much for their tenants. I haven't rented for many, many years and they have made the journey a very easy transition.