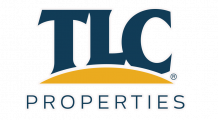 Coryell Commons
Coryell Commons is a new way of living for Springfield's 55+ community. Enjoy a relaxing day by the pool, work out in the fitness center, or have a cup of coffee in the community room. Welcome home to Coryell Commons Apartments.
Your Review
Submit a Review

Resident Reviews
|Recommended: NoThe property is clean, quiet, secure, the apartments very nice. — It is quiet living at it's best. Neighbors all very friendly, but privacy is respected. The apartments are comfortable and nicely appointed.
|Recommended: YesVery well maintained, great management — quiet, convenient, clean, looks of amenities,good neighbors
|Recommended: YesLove it here. — It's new, it's clean, it's safe, it's close to so many things, The things that have came up are taken care of immediately. We have already refereed a friend and moved in also. Ken is always out and talking to everyone and they have alot of things to do, fitness room and parties.
|Recommended: YesNew Resident — Overall I have found the residents to be friendly and helpful. The office staff have been professional, courteous, friendly, and helpful. The complex is well maintained and the appearance is great. I moved two weeks ago and hope to spend many happy years at Coryell Commons. Connie Bennett
|Recommended: YesFantastic experience — Great place to live with beautiful finishes, views, and an awesome staff
|Recommended: YesVery clean and up to date — I enjoyed Coryell Commons. The apartments are modern, the hallways and grounds are kept up and it is a peaceful place.
|Recommended: YesComfortable,clean living — Office staff are exceptional at managing this facility. Any problems,or concerns are thoughtfully addressed.
|Recommended: Yes
Just love it. Spacious rooms, great closet space and the staff very helpful — If you are looking for a community that is pet friendly and spacious this is a wonderful place. Closet space is fabulous and the staff very helpful and friendly.
Thank you, My prayers are with you and your family right now. Ken
|Recommended: Yes
I love living here — It's a wonderful place to live. I sold my house and came here to live and have not regretted it at all. The staff and residents are so friendly. The apartments are beautiful. The common areas are all kept clean and are inviting and beautiful. Highly recommend this to anyone looking for a nice quiet beautiful home...
Thank you for your kind words, Cheryl! We love having you here!
|Recommended: YesLove it and Love the people — Great Place Close to everything. Easy to get around Very Clean and right on a great walking path. There are two fine restaurants right across the street too Inside is awesome You hardly know the neighbors are here. Very quiet and peaceful. Very, very nice folks in the office as well. They are very friendly and helpful no matter what I need. My hubby and I love it
|Recommended: YesNice place to live — It is quiet, secure, and the aminties are nice. The staff is great. I really enjoyed the tenant breakfast the first Sat of the month. I do have two complaints. The exercise room could use some fans. There is no disabled assistance entry at the doors.
|Recommended: Yes
Absolutely was a blessing — We lived at Coryell Commons for four months. We were pressed into a need for a short-term lease on a furnished place when we needed to vacate our previous rental home because of the owner moving in. We were in the process of buying a home so we also did not want to move all our belongings in and such wanted to rental a furnished unit. The staff was ever so accomodating to us - and while we knew our stay was just going to be short-term, we were treated like we were going to be there forever...... And it is indeed a place that we could. I would absolutely recommend this place to anyone - it is a great community of people, not just an apartment community
Thank you so much for your kind words, Bruce! We enjoyed having you and Margaret here with us! Please come by whenever you can!
|Recommended: YesQuiet, Good People, Great Location — Easy living here. Nothing to complain about.
|Recommended: YesCoryell Commons, you rock — We have been very happy living at Coryell Commons and satisfied that we chose to make the transition from home ownership several months ago. The staff has been gracious, accommodating, attentive to any of our needs or requests. The location of Coryell Commons is a definite plus as everything seems to be in close proximity to the complex. I would highly recommend this property to friends family