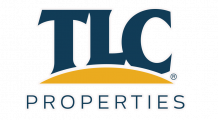 Coryell Courts Apartments
Coryell Courts is located in North Springfield and offers luxurious apartment home living. Enjoy the heated pool, resort style hot tub, large fitness center, movie theater, sports courts, playground, grill pits and so much more! Make your home at Coryell Courts today.
Your Review
Submit a Review

Resident Reviews
|Recommended: YesThis is a wonderful and helpful community of people and the apartments are great. — It is really nice The apartments are very nice and have very few issues. If there is an issue, everyone on the property is very understanding and helpful. I would highly recommend them
|Recommended: Yes
Springfield Newbie — I moved here from another state and ended up choosing to make the Coryell community my home. It's cold out and I haven't had the chance to really utilize the amenities of the complex, but they are definitely available and in good condition. I very much look forward to taking full advantage of what Coryell Courts has to offer in the way of amenities and the great location shopping, restaurants, church etc very close by . I'm pleased thus far with my choice.
Gerald, Thank you for taking the time to leave us a review and we greatly appreciate your feedback on our property and amenities. It seems like you are pleased with what we have to offer as amenities and what we have around us. When I have someone leave a one-star review, I like to reach out to see what I can do to make their stay at Coryell Courts a 5-star rating. Please let my office know what we can do to improve your stay and we will do our very best to accommodate those request. You can reach us by our email at coryellcourts@tlcproperties.com or you can reach our office by phone at (417) 864-7600. I look forward to hearing back from you on what we can do to improve your experience here at Coryell Courts.
|Recommended: YesI love it — I love this place just moved in last week it's safe and convenient
|Recommended: YesI love it — Very friendly, and pretty.
|Recommended: YesGREAT STAFF and VERY PEACEFUL — Very very very peaceful , I forget I have neighbors they so quiet . Staff seems to always be on call at all times . Very straight forward people
|Recommended: YesWe love it here — We have owned two homes and were worried about moving in to an apartment. However, we really love it here. The staff is friendly, the apartments are clean, maintenance is timely, and there are a lot of amenities.
|Recommended: YesAll very helpful and love the amenities — Absolutely
|Recommended: YesGood, Affordable Apartments — The facilities are extremely nice for the price range. Staff is helpful and everything is maintained fairly. I would recommend these apartments to anyone.
|Recommended: YesGood place to live — It is a good place to live
|Recommended: YesIncredible — This apartment has been the best I've lived in yet. The office associates are always friendly and fast to assist me. I've greatly appreciated all my interactions with them.
|Recommended: YesI really enjoy it here — Family friendly
|Recommended: YesI love living at Coryell Courts and the Staff are so helpful — Anytime I have put in a work order, they fix it within a day or 2. Very speedy. I feel very safe with the Security that Coryell Courts has established and I love all the amenities Front office people are so helpful and very nice. Truly feel like they have your best interest at heart
|Recommended: YesGreat place to Live — This is a great community to live in, very safe and friendly staff and neighbors. The units are huge and we'll maintained. We love it here
|Recommended: YesLoving it so far — I really enjoy living here so far The office has been super friendly and accommodating.