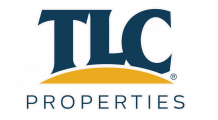 Coryell Courts Apartments
Coryell Courts is located in North Springfield and offers luxurious apartment home living. Enjoy the heated pool, resort style hot tub, large fitness center, movie theater, sports courts, playground, grill pits and so much more! Make your home at Coryell Courts today.
Your Review
Submit a Review

Resident Reviews
|Recommended: YesAwesome — like being home in a friendly and clean neighborhood.
|Recommended: YesAmazing Property — The service and staff are amazing They are helpful, kind, and courteous. Every time I had an issue they helped me to the best of their ability. Would definitely recommend living here.
|Recommended: YesCoryell Review — I like the community and people living here.
|Recommended: YesGreat place to live — Very nice apartments I've lived here for about 6 months and haven't had any problems. They take care of their apartments maintenance always comes quickly when I have put in a work order.
|Recommended: YesI love living here — Being new to the area I looked at a lot of apartments. This one by far was the best. Staff is always helpful. So far the neighbors I have met are friendly and nice.
|Recommended: YesBest Apartments in Town — I have been to quite a few apartments in Springfield, but this one is my favorite. I can never hear my neighbors, which is a huge plus. Everything is so nice and always clean. Parking at my building is tough after 8 pm if I want a close spot, but other than that, I love living here
|Recommended: YesGreat place to live — Great location with quick access to i44 and 65. Close to Walmart and dining. Great amenities. Very spacious apartments. It's like living in a condo without all the fees and upkeep. We sold our house to live here. Our apartment is bigger than our house was and I don't have to worry about fixing anything. They take care of it all. Easy to use app helps me make maintenance requests and pay my rent. Great and friendly office staff. We love living here.
|Recommended: YesLocation, quality, amenities, staff. — The location is great for me, with stores and plenty of restaurants nearby and easy access to two different expressways. There is a gym, a pool a small theater. The staff are also very nice people. The whole thing suits me very well.
|Recommended: YesAmazing — Great place to live
|Recommended: YesBeautiful — It's a great place to live. Reasonably priced and staff is very helpful
|Recommended: YesOverall an amazing place — It is generally amazing place to live, I don't really have many complaints just that sometimes it is hard to find a spot to park near my apartment occasionally you can hear the neighbors above you moving around and i think it would be nice to have a community fire pit for bonfires or something during the winter.
|Recommended: YesI miss this place — Honestly, these are some of the best apartments I have every lived in. The people are amazing, the staff look so professional and the walls are so thick, you couldn't hear anything from your neighbors. As soon as you close your door.. silence. It's beautiful on the inside and out. I wish they would expand to Tulsa, OK. I really miss this place. Always clean and quick to fix anything you need and the walk afterwards is very truthful. Safe and clean, I would recommend this place to everyone Love it The only con is the poor internet but they try hard to fix it. You can also pay extra to get internet from a different company if it really bugs you.
|Recommended: YesGood Quality for the Price — Minimal noise some transfer between floors, but living in an apartment, that should be expected. , the grounds are clean, the staff is helpful, and there are very few complexes that offer such nice apartments for such a reasonable price. Coryell Courts is a great find.
|Recommended: YesNice place live. — I would tell them its a good company to rent from and a nice place to live.