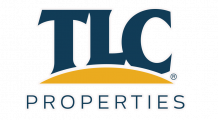 Coryell Courts Apartments
Coryell Courts is located in North Springfield and offers luxurious apartment home living. Enjoy the heated pool, resort style hot tub, large fitness center, movie theater, sports courts, playground, grill pits and so much more! Make your home at Coryell Courts today.
Your Review
Submit a Review

Resident Reviews
|Recommended: YesIt is a good place to live and close to work — it is peaceful and quiet I like the convenience of location to work and all the staff are easy to talk to
|Recommended: YesVery nice and very beautiful. A lovely place to call home. — I love living here at Coryell Courts. From the staff to the tendons to just everyone in the area has been super nice and super helpful.
|Recommended: YesLove the apartment, hate the neighbors. — We have really loved the apartment itself and the staff. The upstairs neighbors are very loud during the day (piano, loud stomping, slamming doors, etc). The hallway carpets and elevators are cleaned often, but other people tend to allow their pets to urinate on the carpets in the hallways and the elevators and don t clean up after them. It s aggravating having to watch where you walk inside of a building. Basically, we love the apartment and the staff, but wish that the enclosed buildings would not have pets and the sound barriers between floors could be better.
|Recommended: YesVery happy overall — I can hear my neighbors, but a friend in the same unit in another building cannot. It is most likely that my neighbors are just loud and bangy.
|Recommended: YesVery nice property. Well kept grounds. Nice layout. Easy to heat and cool. — We are one of the secure buildings. This is one of the reasons we chose this facility. The grounds are well kept. There are plenty of layouts to choose from. We are on the ground floor and the apartment is very easy to heat and cool. I was pleasantly surprised at this. Our upstairs neighbors are a bit annoying as I have no idea what the heck they do from 9pm to 2am or so but it sounds like a bunch of elephants up there. You have to expect noise when living in an apartment but at times it is very annoying when it keeps you from falling asleep. The apartment has a very nice home like feeling to it.
|Recommended: Yes2 years here in a phase one and phase two — Everything here is great I do miss the elevator from the phase two buildings. The parking is really lacking by the phase one buildings, but the office is great at fixing maintenance issues. They are also very friendly and dedicated to helping each person. Great place
|Recommended: YesGreat — Friendly people, privacy, clean, safe
|Recommended: YesWonderful Place to Reside — The property is well managed and very well taken care of by the maintenance staff. There are many different floor plans to choose from, and it makes it feel more like a home rather than an apartment. The office staff is always friendly and will assist in any problems that may arise.
|Recommended: YesBeautiful, Safe Environment — I really enjoy living here. This is a beautiful property and I feel very safe.
|Recommended: YesGreat place to live — Excellent place to live, clean and nice apartments, a little on the expensive side but you get what you pay for.
|Recommended: YesNice, Very Clean, Safe property — I have felt very safe living in this property. Have not had any problems with neighbors other than being able to hear the bass of music and tv s, every now and then. They are great at answering questions, and fixing things when/if needed. I do feel the apartments are a little pricey for me, but I would and have recommended the apartments to friends.
|Recommended: YesNice and friendly place to live. — I love it here. It is away from a lot of the Springfield traffic. Very clean, and up to date, good prices for your money as well.
|Recommended: YesAwesome Apartments — Spacious, well constructed apartments. Great community, staff is super friendly and helpful, I can NEVER hear neighbors beside or above us ground floor apt , great place for larger pets. We love living here
|Recommended: YesThe right place to live — What everyone should expect for a home