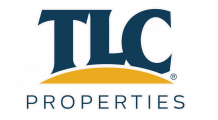 Coryell Courts Apartments
Coryell Courts is located in North Springfield and offers luxurious apartment home living. Enjoy the heated pool, resort style hot tub, large fitness center, movie theater, sports courts, playground, grill pits and so much more! Make your home at Coryell Courts today.
Your Review
Submit a Review

Resident Reviews
|Recommended: YesResort style community — Better than any apartment complex in town...its worth every penny.
|Recommended: YesA nice relaxing place to call home. — It's really nice, fairly quiet and refreshing. I also like that it's fairly new and more modern than some older complexes.
|Recommended: YesOutstanding buildings and grounds — Its safe, secure and clean. Noise level is low. Grounds are always clean and well kept.
|Recommended: YesBest Apt Complex in Sgf BY FAR — Best apartment staff I've dealt with, and will help as soon as they can. Apartments are nicer than anything in Springfield. My wife and i looked at maybe 12 different complexes and they didn't come close to Coryell Courts. Noise is minimal and mostly non-existent. Most of our neighbors have pets but you wouldn't know. All are quiet and friendly. Most importantly the apartments themselves are better than anything I've seen, especially for the price. Apartments this nice went for 1 2 hundred more a month anywhere else. Couldn't be happier with where we call home
|Recommended: YesClean, safe, cozy atmosphere — The environment surrounding the apartments are well kept and very pleasing to the eye. The individual apartment provides great space with up-to-date appliances and maintenance at a very reasonable price for rent. There is an abundance of parking spaces for each building. When approaching the staff for a question or request, I am always met with a friendly greeting.
|Recommended: YesThe overall of this establishment is great I moved here from Texas and it has been a easy transition having a safe and great envirment to start out at. — I enjoy living here. It is a very peaceful and quiet place. Nugget and I enjoy the living area and how much room he has outside to go play. It is a very safe and friendly environment. The people in the office are very respectful and helpful with any situations.
|Recommended: YesSafe and comfortable — I like that I feel safe in these apartments. If I want to go work out of an evening, I feel safe walking to the clubhouse and back. I also feel like there is never anyone there who isn't supposed to be and it is generally quiet in the evenings.
|Recommended: YesVery happy — I have to say, out of all the places I've lived, this place is the best. As with any apartment you'll have the typical noise but I've been able to handle it here much better than any of the other places. Definitely glad we picked this apartment complex
|Recommended: YesGreat — Excellent Apartments
|Recommended: YesAlright — Awesome
|Recommended: YesI love it. Everyone is friendly and helpful when needed — It is very quiet and a safe place to live. There is plenty to do on the property. The staff has always been helpful and fixes any problems that I have.
|Recommended: YesComfortable, Quiet Living — I would tell them that the amount of privacy, amenities, quiet, and pet friendly facilities are worth it.
|Recommended: YesBest Complex I've Lived In — As a college student, finding the right place to live is important and sometimes it can be a gamble. Thankfully, I lucked out. Coryell Courts has done nothing but impress me. Whenever I submit a work order, somebody is there to help within 24 hours. The work staff waves and says hello every time I see them. Definitely would recommend to anyone looking for a place to live
|Recommended: YesThe property is excellently taken care of by the Managers. — I was getting up in age and decided an apartment was for me, I looked at several apartments houses and by far.Coryell Courts has the Best service,beautiful apartments,wonderful floor plans and gorgeous grounds.They have a pool,work out room, and lots of other amenities. For me I wouldn't live any where else.