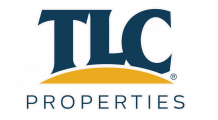 Coryell Courts Apartments
Coryell Courts is located in North Springfield and offers luxurious apartment home living. Enjoy the heated pool, resort style hot tub, large fitness center, movie theater, sports courts, playground, grill pits and so much more! Make your home at Coryell Courts today.
Your Review
Submit a Review

Resident Reviews
|Recommended: YesGood — good
|Recommended: YesI like this place. — It's really nice, quiet, and comfortable. I feel right at home. The amenities are nice too.
|Recommended: YesIts a Home — I feel like Im at home. The only thing that Im having issue is the toilet smell. I know its a water based , its like both toilet iare not sealed very well. I constantly spray with air freshener lysol even without using. But other than that, the place is quiet, peaceful and nice to live in.
|Recommended: YesQuiet and clean — Peaceful and everyone minds their own business.
|Recommended: YesNew tenant — The staff has been extremely helpful.
|Recommended: YesExcellent response time on front office and maintenance staff — Just moved in yesterday and there were a few minor issues with the apartment. Went to the front office and within the HOUR they maintenance woman took care of it. I've lived at Coryell Courts various times over the past decade and glad to see they are still fantastic
|Recommended: YesI love it very very safe — It's safe and clean
|Recommended: YesGreat place to live — Great place, has it's good and not so good aspects but overall would recommend.
|Recommended: YesGreat Place to Live — Dog friendly, super helpful, and very clean
|Recommended: YesGreat place with great staff — Very friendly and everyone is extremely helpful
|Recommended: YesThe property itself is very nice. — I like the apartment itself however, the process of getting my name on the lease and moving was problematic. I ended up filling out 3 different leases, and random charges kept being added to our portal without a reason or being notified. I think the computer system is creating more of a problem rather than solving them. This did not give me the best first impression
|Recommended: YesCoryell is great — Coryell Apartments are beautiful and spacious with plenty of cabinets and drawers to put your stuff. Grounds are well kept.
|Recommended: YesJust moved in — Happy to find that I do not hear my neighbors. Pleased to find that even after my work ends at 11 pm, I am able to find parking...and security officers are friendly. My biggest surprise was the massage' quality of the shower faucet.
|Recommended: YesGreat place — Office staff is very friendly and quick to help with any needs