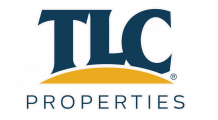 Coryell Courts Apartments
Coryell Courts is located in North Springfield and offers luxurious apartment home living. Enjoy the heated pool, resort style hot tub, large fitness center, movie theater, sports courts, playground, grill pits and so much more! Make your home at Coryell Courts today.
Your Review
Submit a Review

Resident Reviews
|Recommended: YesI simply LOVE it here — Everyone is so nice from the office. All the neighbors are quiet and have been pleasant. Love the security. Plenty of cabinet and counter space Large closets. I LOVE the pantry It's great here
|Recommended: YesI am grateful for all the hard work of staff — I love it. I feel safe. All is kept clean and pretty. The staff have always been helpful to me and efficient. Karl the current manager is very kind and helps whenever I have a concern. Olivia has been so kind and helpful too. Melissa always has a smile. They are fast to answer concerns. The maintenance staff have fixed efficiently and correctly everything needed. Thank you so very much for a safe and wonderful place to live. I have been here 10 years. Had hoped to move to a house before now, but your kindness and caring helped me stay. May God bless you all. Thank you to Karl and all the staff. Sincerely, Tara Sullins. F304 P.S. My sister recently moved in and is very grateful to you all. There is a lot of noise above her. It is almost all the time, and she doesn't know what to do. I don't have that in my apartment. Just light noise at times. She is adjusting to living here. If there is any way you could help my sister Laurie Macy, A208. I would really appreciate it. It is very loud above her. She doesn't know what to do. Many early mornings also loud talking on porch above her. She is a school teacher and wonderful lady. Master's degree. She doesn't want to be a bother, but I wanted you to know that the noise is very loud and very often. Thank you so much. Sincerely, Tara Sullins
|Recommended: YesGood value — Lots of amenities. Clean and well maintained property and apartment.
|Recommended: YesNice and clean very quiet — very good
|Recommended: YesDifferent — It is really nice to live and the neighborhood is very beautiful. People in this complex are not very sociable, but nice. Also, the upkeep of the apartment is flattering as well. I am starting to really like the complex staff, they are very nice in the sense of appreciating circumstances and different issues. The neighborhood has a lot of dogs, kids, and adults young professionals.
|Recommended: YesGreat option to live — Friendly staff, quiet atmosphere, nice amenities, not the best location in Springfield, but still a good place to live.
|Recommended: YesDefinitely would recommend — The people in the office are so friendly and kind. During the coronavirus pandemic the property manager called me to check on if I was okay grocery wise and event health wise. Maintenance never took more than a couple days and the neighbors are so friendly. Great area just needing to move to a different area due to family location and work. They let you keep to your own business as long as you keep up your end 10 10 would recommend.
|Recommended: YesWonderful, great value — Well maintained property, secure, nice amenities, great staff
|Recommended: Yeshttps joyswag.com
|Recommended: YesI love Coryell Courts. The community it great to be around — I feel safe at the Coryell Courts. That was the biggest part when I was looking for a place to live.
|Recommended: YesDid the job right — didn't take much to fix what I need but I didn't want to wrench on something and then accidentally break something so I left it up to the staff to Get it done.
|Recommended: Yes
Pretty chill place — Not a bad apartment, one of the best in town actually.
Thank you for taking the time to leave a review. We are glad to hear you are pleased with the apartment. Please let us know if you have any requests or questions about our community.
|Recommended: YesHappy — I struggle often in the evenings to find a near parking spot, likely because I am in unit B which is a corner unit with only 2 parking lanes surrounding it. And the only noise complaints I have is sometimes hearing loud conversations in the outdoor hallways, and the unit above me much have a dog because late at night I can hear a ball bouncing a lot. Other than those minor things I am very pleased with my living conditions in the last 3 months at Coryell
|Recommended: YesThis is a wonderful and helpful community of people and the apartments are great. — It is really nice The apartments are very nice and have very few issues. If there is an issue, everyone on the property is very understanding and helpful. I would highly recommend them