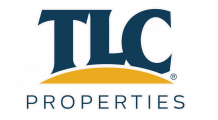 Coryell Courts Apartments
Coryell Courts is located in North Springfield and offers luxurious apartment home living. Enjoy the heated pool, resort style hot tub, large fitness center, movie theater, sports courts, playground, grill pits and so much more! Make your home at Coryell Courts today.
Your Review
Submit a Review

Resident Reviews
|Recommended: YesThe Luxury Living of the North Side — If you are looking for luxury living with a side of modern elegance, then this is the apartment complex for you. I know most people think the north side is not the place to be, but contrary to opinion Coryell Courts is a Diamond in the rough. Can I start by stating how the managers, Carl and Ada, go above and beyond to ensure that I am notified of anything that may be happening at the complex. Not to mentioned, they put an extra dose of attention to detail when solving issues I bring to their awareness. Courts has this most awesome maintenance team that handles requests within 24hrs or less, which was unheard of at my previous complex. Oh yeah, I definitely need to mention that I live in a 1425sqft oasis on the 4th floor with ELEVATORS It has a gorgeous view and the most spacious closets I have ever had in my life. If you are looking for high-end living on the happening side of town then come to Coryell Courts and grab you an apartment today
|Recommended: YesReview on Coryell Courts. Springfield Missouri. — The Experence is great. my family and i have been here for about 5 years. ortho we have asked for our portch to be cleaned off several times and it has not been done in the last 2 years. its tiresum asking. so we stopped. other then that. we have had no problems in the complex at all.
|Recommended: YesNice clean and and updated — Very calm, lots of great amenities. The only thing I really do not like about the property is that the buildings siding generally on the shady sides are covered in green mold or whatever it is. The visual of the building when driving by them this green mossy stuff, this just diminishes the beauty of this property
|Recommended: YesNice and secured place to live — My time at Coryell has been really great Ever since the beginning the staff has been very helpful in anything. The apartment that i am in is very spacious, and i haven't had any problems that not a quick and easy repair for their maintenance team.
|Recommended: YesGreat Place to Live — I have lived in Coryell Courts over one year, and I can say I have no complaints. The neighborhood is nice and friendly. The amenities are great making it a pleasure to live here. The grounds are kept well, maintenance is always here in a timely manner, and the I can always have my questions answered by the office crew. This is a pet friendly neighborhood, and our dogs love the doggie park.
|Recommended: NoPoor — They are in the business of making money. They are not in the business of serving their residents.
|Recommended: YesNice and easy to navigate. — I would tell them its nice and since where not right off a main road its quiet most of the time as well.
|Recommended: YesQuiet neighborhood — its very quiet around the area but you can hear the people above you and beside you
|Recommended: YesIt is a nice, quiet place to live. — It is very quiet, and very nice. Pretty close to anything you need in town while being tucked away from the noise.
|Recommended: YesGreat Place to live — This is a great place to live, especially if you're a student and don't mind a short drive to school.
|Recommended: YesModerate Living — It meets expectations.
|Recommended: YesAwesome — It has lived up to my expectations. The grounds and the pool really make it a great place to live
|Recommended: YesHidden Gem — Coryell Courts was a beautiful place to live with some of the most friendly staff in the world. I would recommend this location to anyone looking for a spacious apartment. The best part is, they allow pets
|Recommended: YesNice place to live — Nice place to live, will raise rent rates annually. Very quiet.