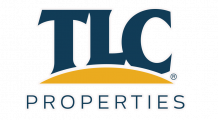 Coryell Courts Apartments
Coryell Courts is located in North Springfield and offers luxurious apartment home living. Enjoy the heated pool, resort style hot tub, large fitness center, movie theater, sports courts, playground, grill pits and so much more! Make your home at Coryell Courts today.
Your Review
Submit a Review

Resident Reviews
Great place to live
|

Recommended: Yes
Location, quality, amenities, staff.|Recommended: YesThe location is great for me, with stores and plenty of restaurants nearby and easy access to two different expressways. There is a gym, a pool a small theater. The staff are also very nice people. The whole thing suits me very well.
Amazing|Recommended: YesGreat place to live
Beautiful|Recommended: YesIt's a great place to live. Reasonably priced and staff is very helpful
Overall an amazing place|Recommended: YesIt is generally amazing place to live, I don't really have many complaints just that sometimes it is hard to find a spot to park near my apartment occasionally you can hear the neighbors above you moving around and i think it would be nice to have a community fire pit for bonfires or something during the winter.
I miss this place|Recommended: YesHonestly, these are some of the best apartments I have every lived in. The people are amazing, the staff look so professional and the walls are so thick, you couldn't hear anything from your neighbors. As soon as you close your door.. silence. It's beautiful on the inside and out. I wish they would expand to Tulsa, OK. I really miss this place. Always clean and quick to fix anything you need and the walk afterwards is very truthful. Safe and clean, I would recommend this place to everyone Love it The only con is the poor internet but they try hard to fix it. You can also pay extra to get internet from a different company if it really bugs you.
Good Quality for the Price|Recommended: YesMinimal noise some transfer between floors, but living in an apartment, that should be expected. , the grounds are clean, the staff is helpful, and there are very few complexes that offer such nice apartments for such a reasonable price. Coryell Courts is a great find.
Nice place live.|Recommended: YesI would tell them its a good company to rent from and a nice place to live.
Coryell Courts has been an incredible place to live.|Recommended: YesLiving at Coryell Courts has been a wonderful experience this past year. I chose to stay another year because of the security, location, and all of the amenities.
Resort style community|Recommended: YesBetter than any apartment complex in town...its worth every penny.
A nice relaxing place to call home.|Recommended: YesIt's really nice, fairly quiet and refreshing. I also like that it's fairly new and more modern than some older complexes.
Outstanding buildings and grounds|Recommended: YesIts safe, secure and clean. Noise level is low. Grounds are always clean and well kept.
Best Apt Complex in Sgf BY FAR|Recommended: YesBest apartment staff I've dealt with, and will help as soon as they can. Apartments are nicer than anything in Springfield. My wife and i looked at maybe 12 different complexes and they didn't come close to Coryell Courts. Noise is minimal and mostly non-existent. Most of our neighbors have pets but you wouldn't know. All are quiet and friendly. Most importantly the apartments themselves are better than anything I've seen, especially for the price. Apartments this nice went for 1 2 hundred more a month anywhere else. Couldn't be happier with where we call home
Clean, safe, cozy atmosphere|Recommended: YesThe environment surrounding the apartments are well kept and very pleasing to the eye. The individual apartment provides great space with up-to-date appliances and maintenance at a very reasonable price for rent. There is an abundance of parking spaces for each building. When approaching the staff for a question or request, I am always met with a friendly greeting.
The overall of this establishment is great I moved here from Texas and it has been a easy transition having a safe and great envirment to start out at.|Recommended: YesI enjoy living here. It is a very peaceful and quiet place. Nugget and I enjoy the living area and how much room he has outside to go play. It is a very safe and friendly environment. The people in the office are very respectful and helpful with any situations.