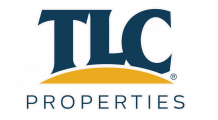 Coryell Courts Apartments
Coryell Courts is located in North Springfield and offers luxurious apartment home living. Enjoy the heated pool, resort style hot tub, large fitness center, movie theater, sports courts, playground, grill pits and so much more! Make your home at Coryell Courts today.
Your Review
Submit a Review

Resident Reviews
|Recommended: YesLovely — The hubby and I just moved from out of state and have no prior knowledge of Springfield MO. Not only did the apartment price and layout exceed our expectations, but the staff went out of their way to speak with us about all the things to do around here. They're very personable. A gym, pool, hammocks, security locked doors, laundry, WiFi, cable, and much much more are offered. My pups love the balcony and staff as well It didn't take long to feel right at home.
|Recommended: YesStudio Complex Review — Throughout my lease, I have had nothing but positive experiences here at the Courts. The staff is wonderful, the atmosphere is chill, and the apartment itself has been a comfy, cozy home with little to no noise from neighbors. Even the construction going on across the street isn't as disturbing as I thought it would be The amount of space I have in my 700sqf studio is mind blowing. There is tons of storage in the kitchen, living space, a walk in closet, and even the bathroom has all that I need My only drawback is the carpet. It's fantastic if you love a carpeted space, however I just prefer hardwood floors. Also, some pet owners are not considerate and will leave messes behind in the grass. I do feel 100 safe living here day and night, since it's in a secluded area off the main road. I'm only moving due to a change of plans, but I would have chosen to stay if I could have However, I will be staying within the TLC Properties family since they are amazing
|Recommended: YesStaff is very professional and works hard — The staff will do anything in their power to meet the renters needs and communicates well
|Recommended: YesGreat Apartment Complex — I'm nearing the end of my first year living here, and am going to renew for my second year I'm going to have a different roommate, which makes the lease renewal a bit complicated, but management has been very helpful walking us through the process of doing that. Management is overall competent and helpful. The only minor issues I've had are with a little bit of noise barking dog and almost-too-loud bass from the apartment below , and with how some of the dog owners don't always pick up their dog's poop. It seemed to have gotten better over the past few months, but there was a period of time where the grass has a lot of dog poop on it, which wasn't very pleasant to look at or smell. But overall, I've been very happy with Coryell Courts and TLC and look forward to another year living here
|Recommended: YesPerfect off-campus complex — Granted, I just moved in, but the building is quiet, the grounds are clean and the apartment is beautiful. I've spent several years in apartments around campus while doing my undergrad and now that I'm in grad school and finishing up, I was getting very tired of paying more for location while not being able to hear myself think due to neighbors and parties. This location is still convenient and the apartments are much more my style. We have so much space, even with three people and two dogs. Love the amenities and security. The staff has been amazing and I'm very excited for my future at Coryell.
|Recommended: YesAMAZING — At my time at Coryell Courts I always felt well taken care of, safe, and that my needs were prioritized from top to bottom.
|Recommended: Yes
Great for the most part good in comparison — Honestly for what you pay it's better the 80 of the places around here. It is a little pricey but so far I've been here almost 2 years and enjoyed most of it. Only complaints i have is the upstairs neighbors I can hear occasionally and people let their dogs poop pretty much anywhere even tho they aren't supposed too but everything can't be perfect. I also like it's in a pretty remote area where there isn't alot of traffic until you hit Glenstone or Kearney.
Thank you for the feedback, Mariah. We are happy that you have been enjoying your apartment! Please let our office know if you experience any issues in the future.
|Recommended: Yes
Love these apartments — I've never had any issues with noise. The walls aren't super thin. Everyone is friendly and keeps areas well kept. Apartments are extremely nice you get what you pay for
Thanks for taking the time to leave us a review! We are glad to hear that you are loving your apartment!
|Recommended: Yes
The best complex I've ever lived in — I used to be a person who would move to an apartment complex after a year look for somewhere better. Then I moved in to Coryell Courts. I've been here for almost 4 years now I plan on staying for as long as they'll have me, lol. The amenities Gym, Theater, Pool, Courts are all top level very well taken care of. The staff are some of the nicest people you'll ever meet. They know you by name remember details about you. In my case, they always ask how my dog is doing . The noise you hear from adjacent apartments is almost nonexistent. But I do have one complaint about this facility. The grounds keeping is really bad. The dog park is just a giant mud pit. There is trash flying around the grass all the time NO ONE picks up after their dogs. Is this a big problem Yes, but in all honesty, I love this place. Easily best apartment I've ever lived in.
Thank you for taking the time to leave us a review! We are lucky to have some great residents and hope you stick around!
|Recommended: Yes
The apartments are updated and clean. — It is safe and beautiful landscaping. It is restful.
Thank you for taking the time to leave a review! We are glad you are enjoying your apartment.
|Recommended: YesFriendly, caring, safe, family, quite — Love it
|Recommended: YesOver all I lived here going on 4 years the most part I enjoy living at coyrall courts — I would recommend living here. However other renters seem to not have pride in there environment. My biggest issue is pet owners not picking up after there animal. Coryall courts provide bags and trash recipicals and people will have there animal poop around these areas and not pick it up. People tend to destroy nice things the complex provides also like around pool area and some renters dont know how to follow rules or follow lease agreements they agreed too. I think coyrall courts is affordable with all the things that are included by comming from back east you never get something as affordable as coryall courts with all the things included. Staff has been friendly and helpful I would recommend living here as long as you dont mind the lazy neighborhood not cleaning up there dog poop
|Recommended: YesReview — Everything is great It's quiet, dog friendly, maintenance comes super fast, and staff is very nice and helpful The only concern is the amount of dog poop in the grass and the dog trash is usually overflowing.
|Recommended: YesGreat Place to live — Could enforce people to pick their dog poop more and take care of the leaves other than that. Great place to live we love it so far