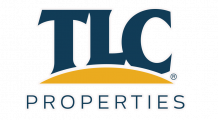 Coryell Courts Apartments
Coryell Courts is located in North Springfield and offers luxurious apartment home living. Enjoy the heated pool, resort style hot tub, large fitness center, movie theater, sports courts, playground, grill pits and so much more! Make your home at Coryell Courts today.
Your Review
Submit a Review

Resident Reviews
|Recommended: YesAwesome apartments — I see a mix of reviews on this site good and bad. I've had nothing but good things come out of living here. I think the staff is very friendly they are always there to help when I need it. The maitnence is amazing, once I put in a work order online they usually have it fixed that day if not the next. The apartments are beautiful and spacious. I don't hear my neighbors. The amenities are also very nice. I saw that someone said they try to screw you over with rent. I have not had this problem, they tell you there are extra fees upfront and you should always pay close attention when you are signing a lease, the apartment is not to blame for that. I also want to say I feel very safe living over even tho it is on the north side of town. It's kind of away from the crazy and they have security that patrols around at night. I've never had my car broken into over here. And if you are getting your car broken into maybe you shouldn't leave valuables in your car. Overall, this has been a great place to live I just wanted to clear up some of the bad comments on here because I have experienced nothing but great things from coryell.
|Recommended: YesThe property looks good is kept up well. — The staff is great. Good amenities. Enjoy others who live here.
|Recommended: YesA Great Community to Call Home — Given the amenities and inclusions, Coryell Courts is definitely worth it The grounds are kept very nice, the staff is friendly and responsive. I was a resident for 3 and 1 2 years and would still be there now if it were not for my relocation
|Recommended: YesFriendly Staff — My wife and I went to the office to renew our lease today and found Emily to be friendly and helpful. Thanks for making our lease renewal such a pleasant experience.
|Recommended: YesGreat Environment, Great People, Great Staff, Great Living — Very pleasant place to stay. Very quite and seams very safe. Not to close to all the hustle and bustle of the city but close enough to get to the places you need to within minutes. Great location with everything you need within walking distance. Haven t seen another place around town quite like it. Staff is very friendly and accommodating especially for individuals who are constantly on the move. Apartments are very roomy and kept in excellent conditions. I doubt that you will find a better living area with all of the unstated or undocumented perks that Coryell Courts offer. I would definitely recommend to anyone looking to stop your search and come on home. Thank you.
|Recommended: YesIt is a good place to live and close to work — it is peaceful and quiet I like the convenience of location to work and all the staff are easy to talk to
|Recommended: YesVery nice and very beautiful. A lovely place to call home. — I love living here at Coryell Courts. From the staff to the tendons to just everyone in the area has been super nice and super helpful.
|Recommended: YesLove the apartment, hate the neighbors. — We have really loved the apartment itself and the staff. The upstairs neighbors are very loud during the day (piano, loud stomping, slamming doors, etc). The hallway carpets and elevators are cleaned often, but other people tend to allow their pets to urinate on the carpets in the hallways and the elevators and don t clean up after them. It s aggravating having to watch where you walk inside of a building. Basically, we love the apartment and the staff, but wish that the enclosed buildings would not have pets and the sound barriers between floors could be better.
|Recommended: YesVery happy overall — I can hear my neighbors, but a friend in the same unit in another building cannot. It is most likely that my neighbors are just loud and bangy.
|Recommended: YesVery nice property. Well kept grounds. Nice layout. Easy to heat and cool. — We are one of the secure buildings. This is one of the reasons we chose this facility. The grounds are well kept. There are plenty of layouts to choose from. We are on the ground floor and the apartment is very easy to heat and cool. I was pleasantly surprised at this. Our upstairs neighbors are a bit annoying as I have no idea what the heck they do from 9pm to 2am or so but it sounds like a bunch of elephants up there. You have to expect noise when living in an apartment but at times it is very annoying when it keeps you from falling asleep. The apartment has a very nice home like feeling to it.
|Recommended: Yes2 years here in a phase one and phase two — Everything here is great I do miss the elevator from the phase two buildings. The parking is really lacking by the phase one buildings, but the office is great at fixing maintenance issues. They are also very friendly and dedicated to helping each person. Great place
|Recommended: YesGreat — Friendly people, privacy, clean, safe
|Recommended: YesWonderful Place to Reside — The property is well managed and very well taken care of by the maintenance staff. There are many different floor plans to choose from, and it makes it feel more like a home rather than an apartment. The office staff is always friendly and will assist in any problems that may arise.
|Recommended: YesBeautiful, Safe Environment — I really enjoy living here. This is a beautiful property and I feel very safe.