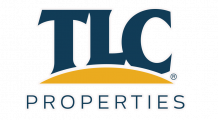 Essex Place Apartments
Essex Place Apartments offers spacious living in South-West Springfield. Enjoy the outdoor swimming pool, sports courts, fitness center, tanning bed and so much more!
Your Review
Submit a Review

Resident Reviews
Good management |Recommended: YesI love it
Been Here for 3 years|Recommended: YesPretty decent place
Very Nice 1st Apartment |Recommended: YesI love living here, my neighbors are friendly and it's so quiet
It's decent place to live|Recommended: Yesquiet kinda homey
Essex review|Recommended: YesThis apartment complex is one of best one i have been with as of yet convienent location great neighbors n friendly staff..
Essex is a very clean place to live.|Recommended: YesApartments are nice, well kept, and clean. I would recommend renting a in the back of the complex due to traffic noise.
Great place to live |Recommended: YesEssex is a great, safe place to live. The neighbors are friendly and the grounds are well kept and beautiful.
Great Place to Live |Recommended: YesQuiet, neighbors are respectful. Buildings a little out of date but they are in the process of redoing things.
I like this place|Recommended: Yesquit place and peaceful
Good|Recommended: YesEveryone is nice and friendly
I love this property |Recommended: YesIt's very relaxing There's a lot of space in my apartment and the staff members are excellent people.
Fine|Recommended: YesFine
Great Place For First Apartment|Recommended: YesParking has been a struggle. I live in Apt H up front, and it sure seems like a lot of cars like to park up front. My neighbors across from my place will at times get a little noisy. Overall, however, it's been a good experience at Essex Apartments.
Mello|Recommended: YesEveryone at the complex is really nice and down to earth.