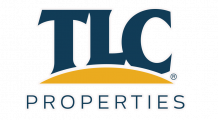 Essex Place Apartments
Essex Place Apartments offers spacious living in South-West Springfield. Enjoy the outdoor swimming pool, sports courts, fitness center, tanning bed and so much more!
Your Review
Submit a Review

Resident Reviews
|Recommended: NoNot what I really signed up for — It's incredibly loud, I basically get nothing out of the remodels because I don't have a deck. So I just get to hear pounding all the time, hall way doors slam shut incredibly loud because no one installed the things that slow them down. Also the new rules about no ecigs inside is also super annoying, telling me I can't vape inside is a stupid change, that affects no one and doesn't leave a smell. It just keeps me from wanting to smoke cigs inside.
|Recommended: YesGreat — Great
|Recommended: YesAmazing — Being that this is our first apartment staff was very helpful through out the process of applying and going through everything with us.
|Recommended: YesGood management — I love it
|Recommended: YesBeen Here for 3 years — Pretty decent place
|Recommended: YesVery Nice 1st Apartment — I love living here, my neighbors are friendly and it's so quiet
|Recommended: YesIt's decent place to live — quiet kinda homey
|Recommended: YesEssex review — This apartment complex is one of best one i have been with as of yet convienent location great neighbors n friendly staff..
|Recommended: YesEssex is a very clean place to live. — Apartments are nice, well kept, and clean. I would recommend renting a in the back of the complex due to traffic noise.
|Recommended: YesGreat place to live — Essex is a great, safe place to live. The neighbors are friendly and the grounds are well kept and beautiful.
|Recommended: YesGreat Place to Live — Quiet, neighbors are respectful. Buildings a little out of date but they are in the process of redoing things.
|Recommended: YesI like this place — quit place and peaceful
|Recommended: YesGood — Everyone is nice and friendly
|Recommended: YesI love this property — It's very relaxing There's a lot of space in my apartment and the staff members are excellent people.